Wore out three sets of tires already!
I'm not an expert but I didn't have a lot to go off of, so I'm offering this for $200 shipped. I think this is for larger spokes like .105.
It's missing the bearing dust covers, but I might be able to find some in the boxes of junk I have.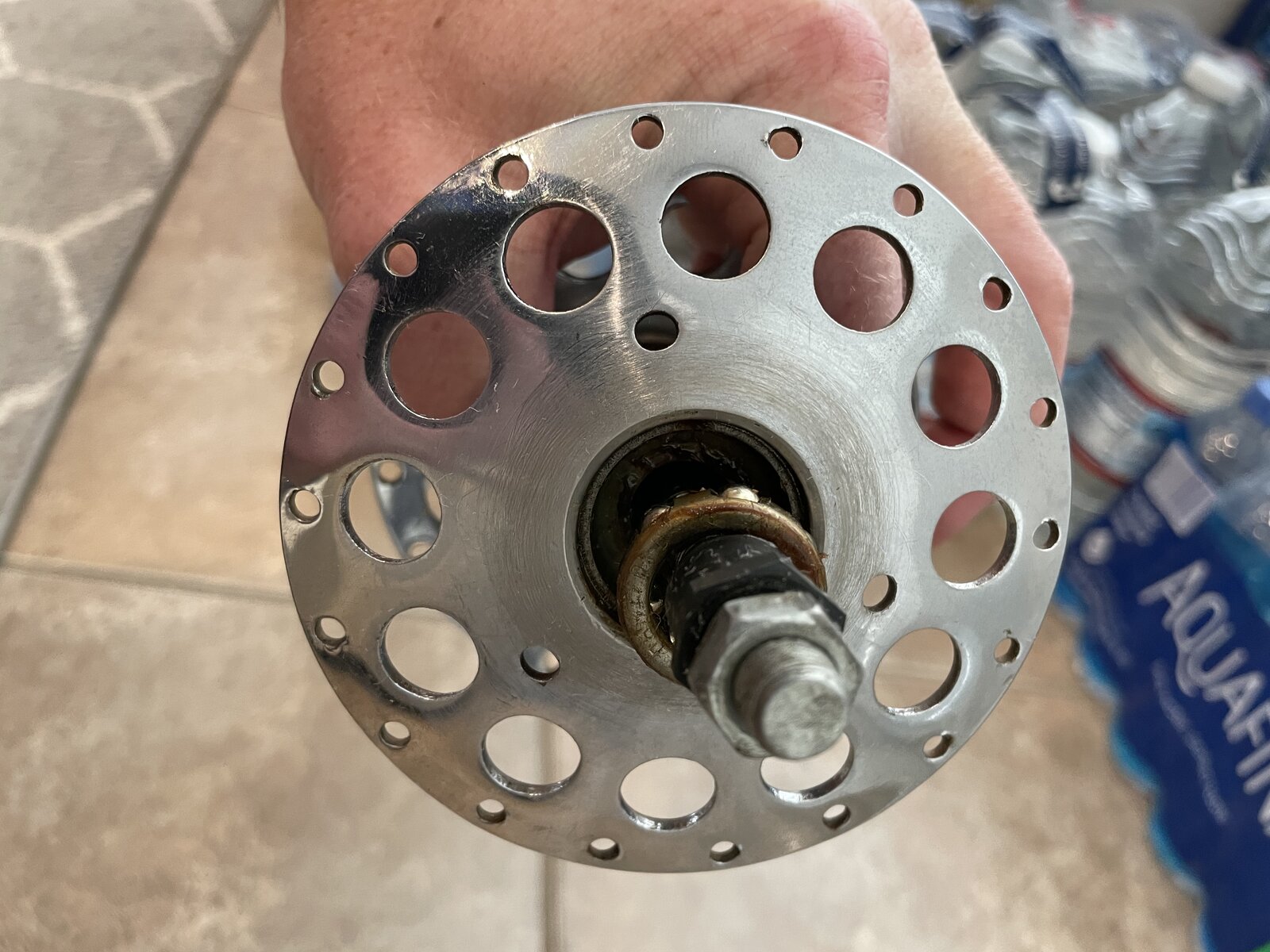 Last edited: