Riding a '38 Autocycle Deluxe
not sure of the original application, may be a ladies seat, or 20" 24" ??. measures 8 1/2 inches from the back to the nose.
good used condition, though the color has darkened on the top, original blue? or turquoise? original color can be seen on the undersides.
$25.00 shipped.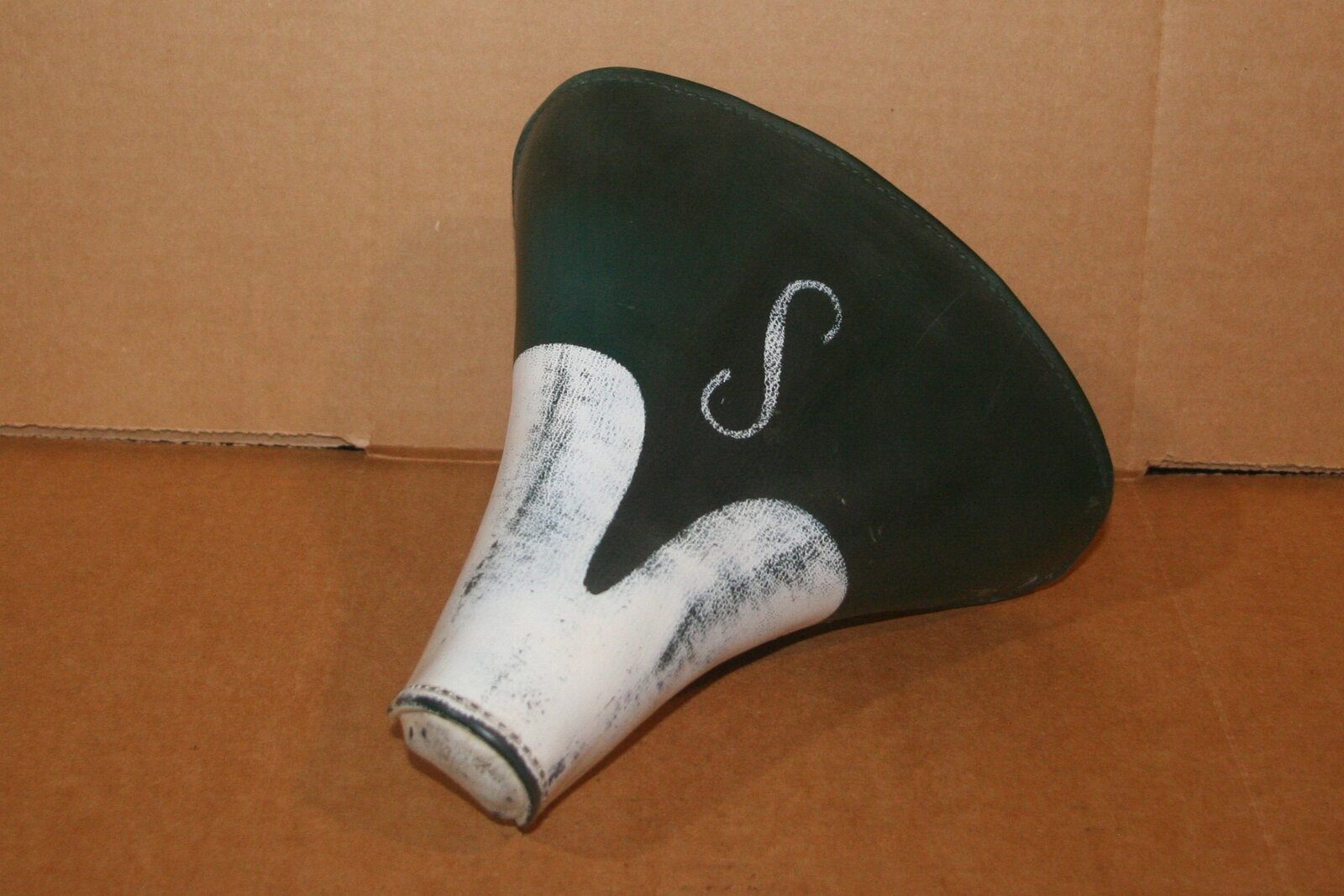 Last edited: