Hello.
A couple of Schwinn smalls for sale here.
First is a Schwinn badged Stewart Warner speedometer with only 296 miles on it in great shape. Cable and speedo spin freely. Came off a 26" bike but would look great on a smaller bike too.
$95 or best offer shipped //// SOLD \\\\\
Second is the best tear drop "S" reflector I have ever seen short of the re-manufactured ones. Perfect screen of the "S" on the reflector and most important, the chrome on the plastic bezel is in great shape. Very few scuffs on the edge of the chrome near the reflector and a tiny hard to photograph crack near the top mounting screw but no pieces missing. Both correct mounting screws and spring steel "nuts".
$75 or best offer shipped
Email direct for fastest reply.
gmstingray@sbcglobal.net
Thank you.
Greg M.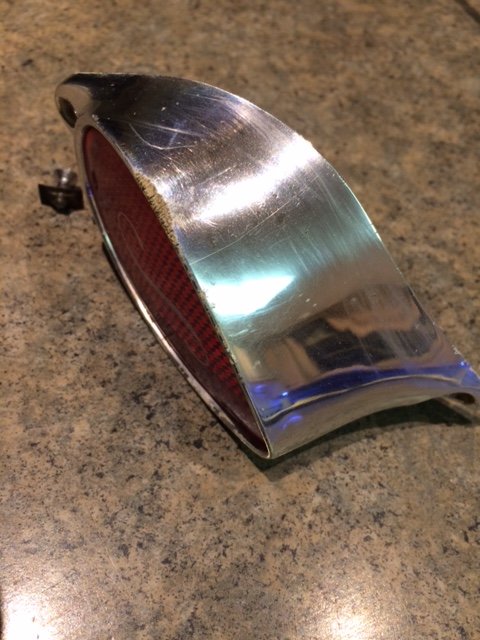 Last edited: