Finally riding a big boys bike
SCHWINN GIRLS BARS $30 SHIPPED
STEM IS SOLD.
SCHWINN S2 WHEEL SET W/FRONT DRUM BRAKE, NICE CHROME, ONE DENT ON REAR. $400
SOLD
28" WIDE HANDLEBARS, 12" PULL BACK. $50 SOLD
28" METAL CLAD REAR WHEEL WITH DISPLAYABLE CREST DELUXE TIRE. $75 SHIPPED
28" REAR FENDER $50 SHIPPED
SCHWINN S2 WHEEL SET WITH RIDEABLE WARDS RIVERSIDE TIRES, WILL CLEAN UP. $150 SHIPPED
ORIGINAL PAINT GIRLS PANTHER FRAME, THIS IS A BARE FRAME WITH HEAD TAG AND KICKSTAND. THE PAINT IS VERY NICE BUT FADED. USE THIS TO UPGRADE YOUR WIFES BEAT UP FRAME FOR MOTHERS DAY $100 SHIPPED.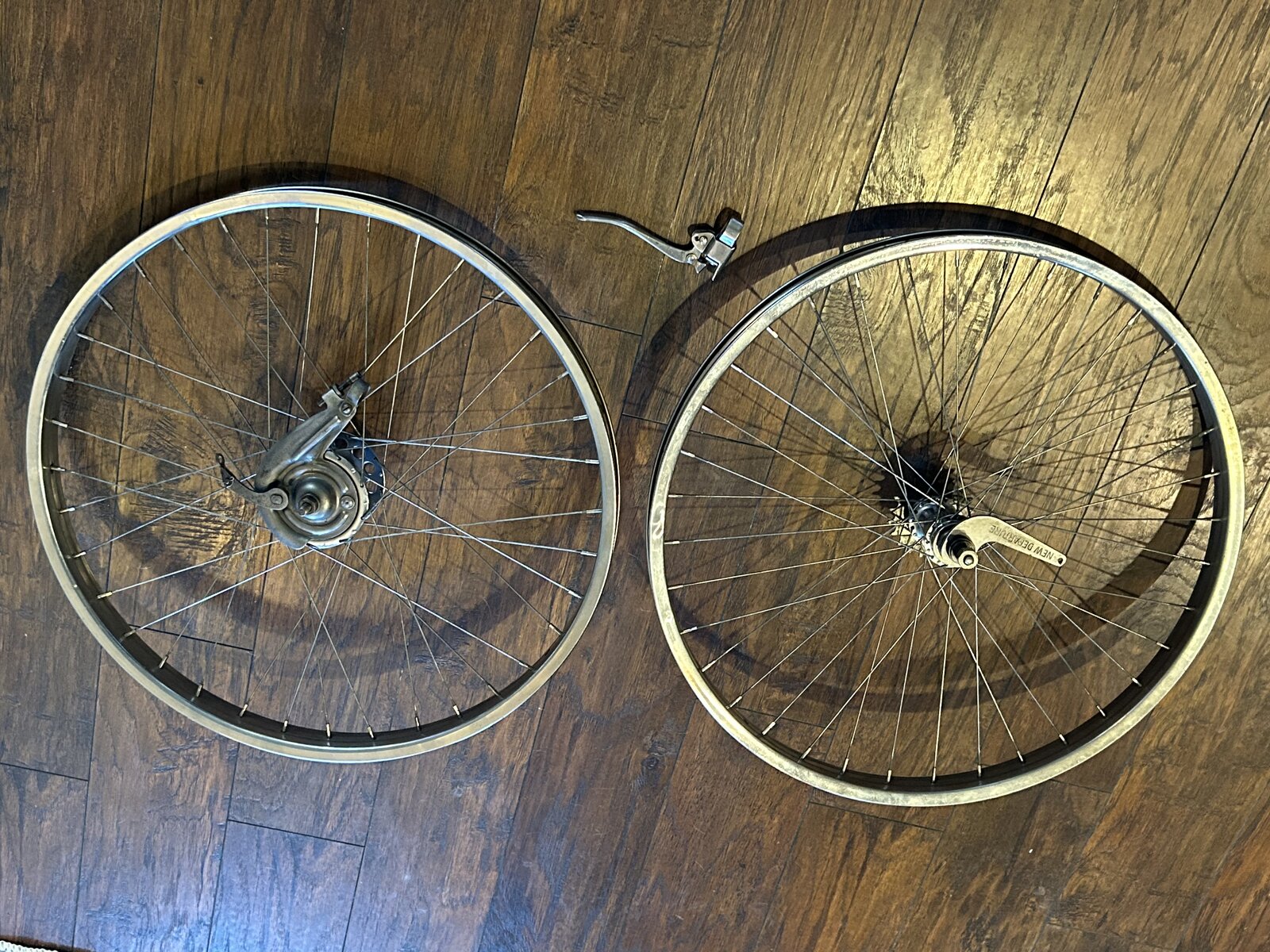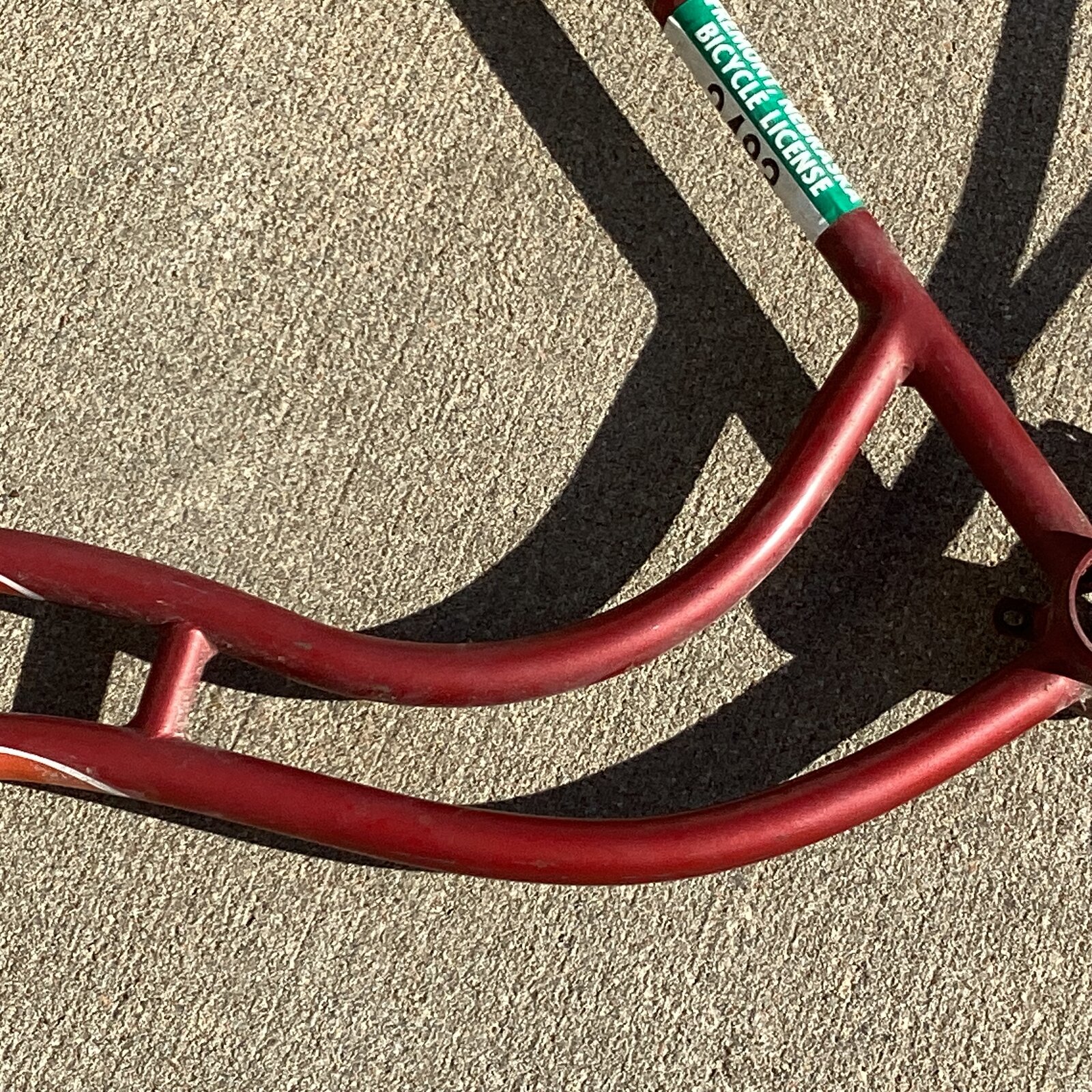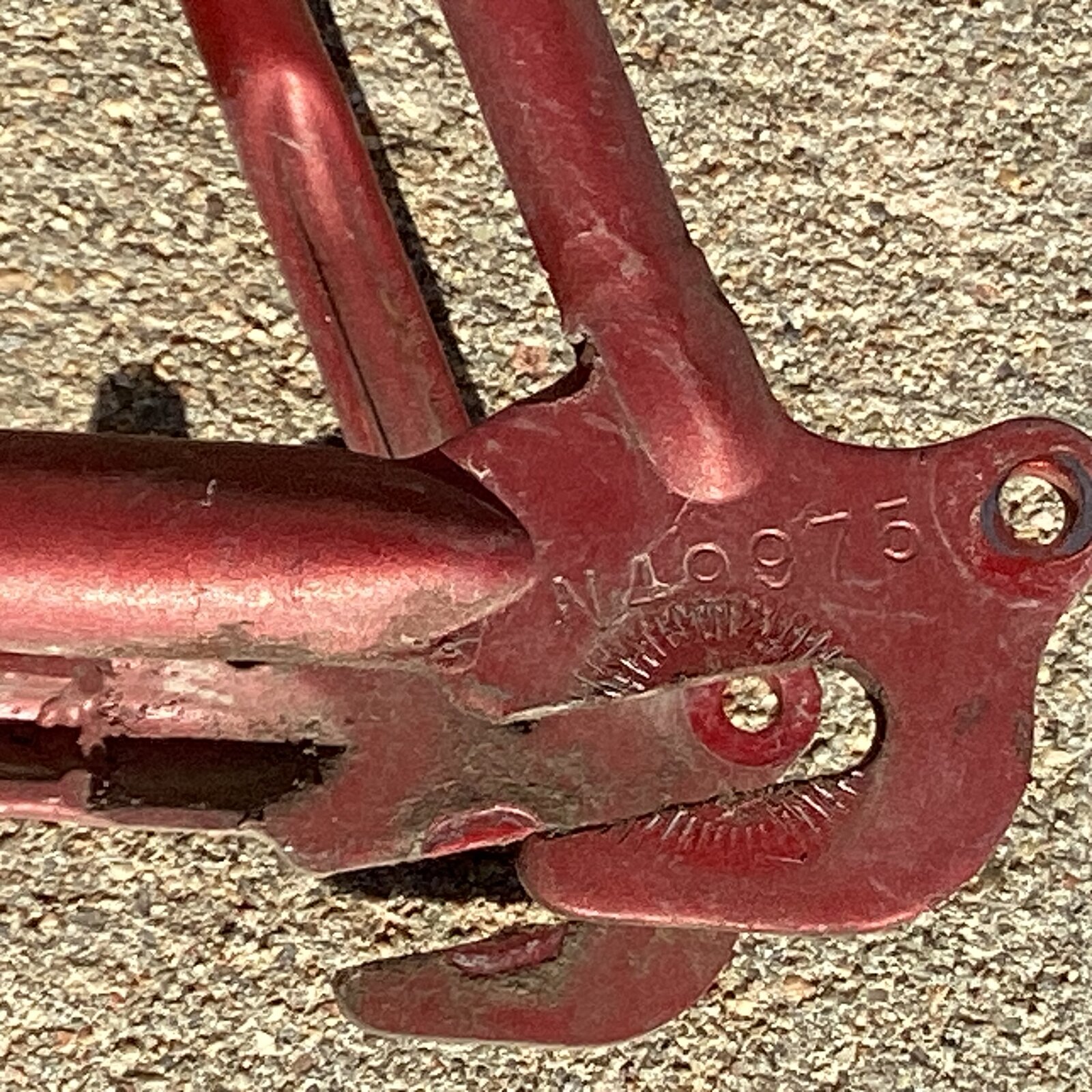 Last edited: