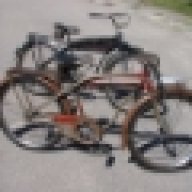 Wore out three sets of tires already!
Nov 22, 2011
921
Hingham, United States
Sears Crusader 26" bicycle tires in very nice lightly used condition.Im not sure if these are prewar or early post war ? They have minimal cracking on one area and one has a 1 inch hairline surface rubber split in the surface rubber only the inside lining is fine. ( The last two pics show this .)They have been on a shelf for years. $99.00 Shipped in the USA lower 48 . Location Eastern Massachusetts.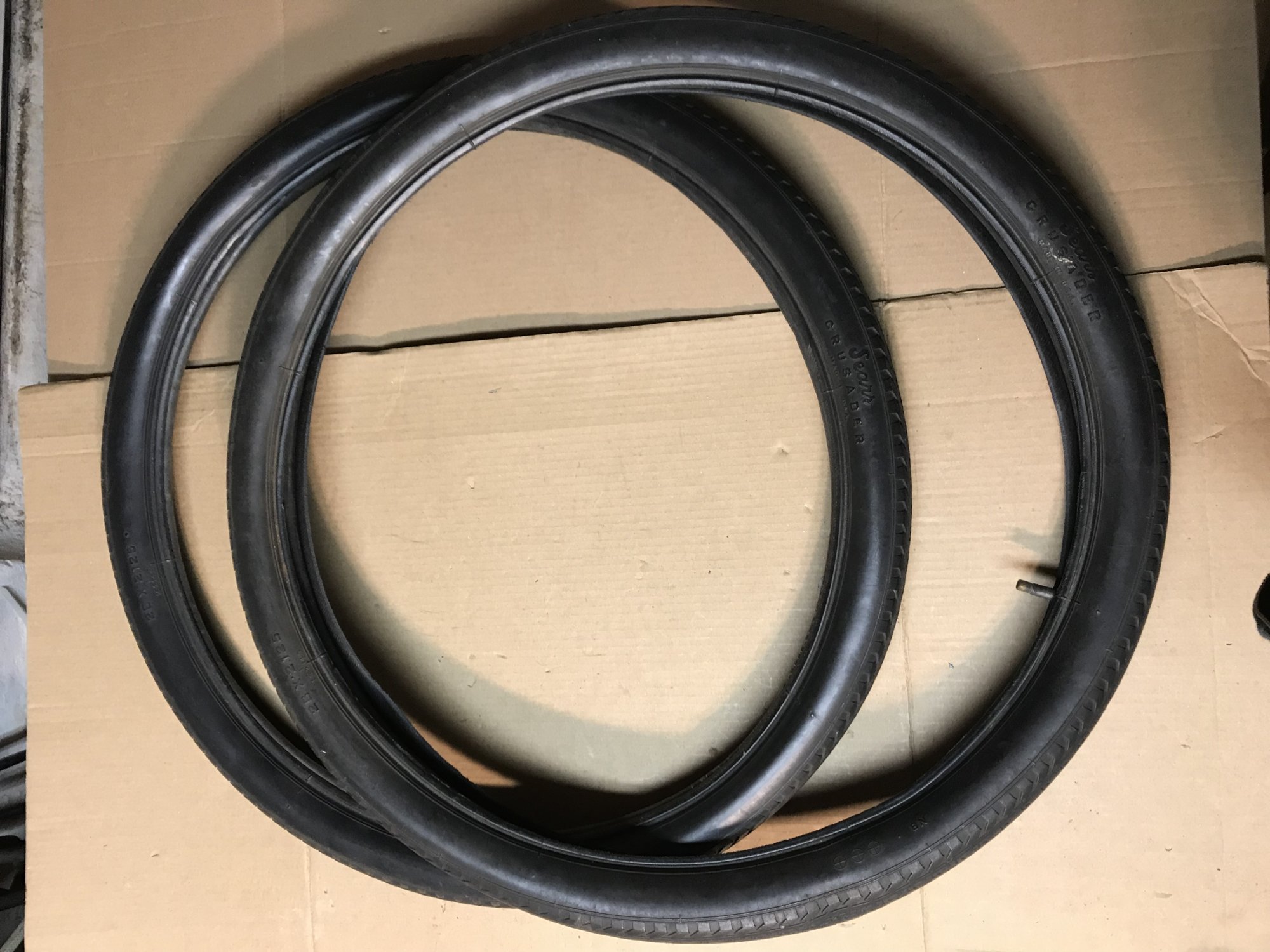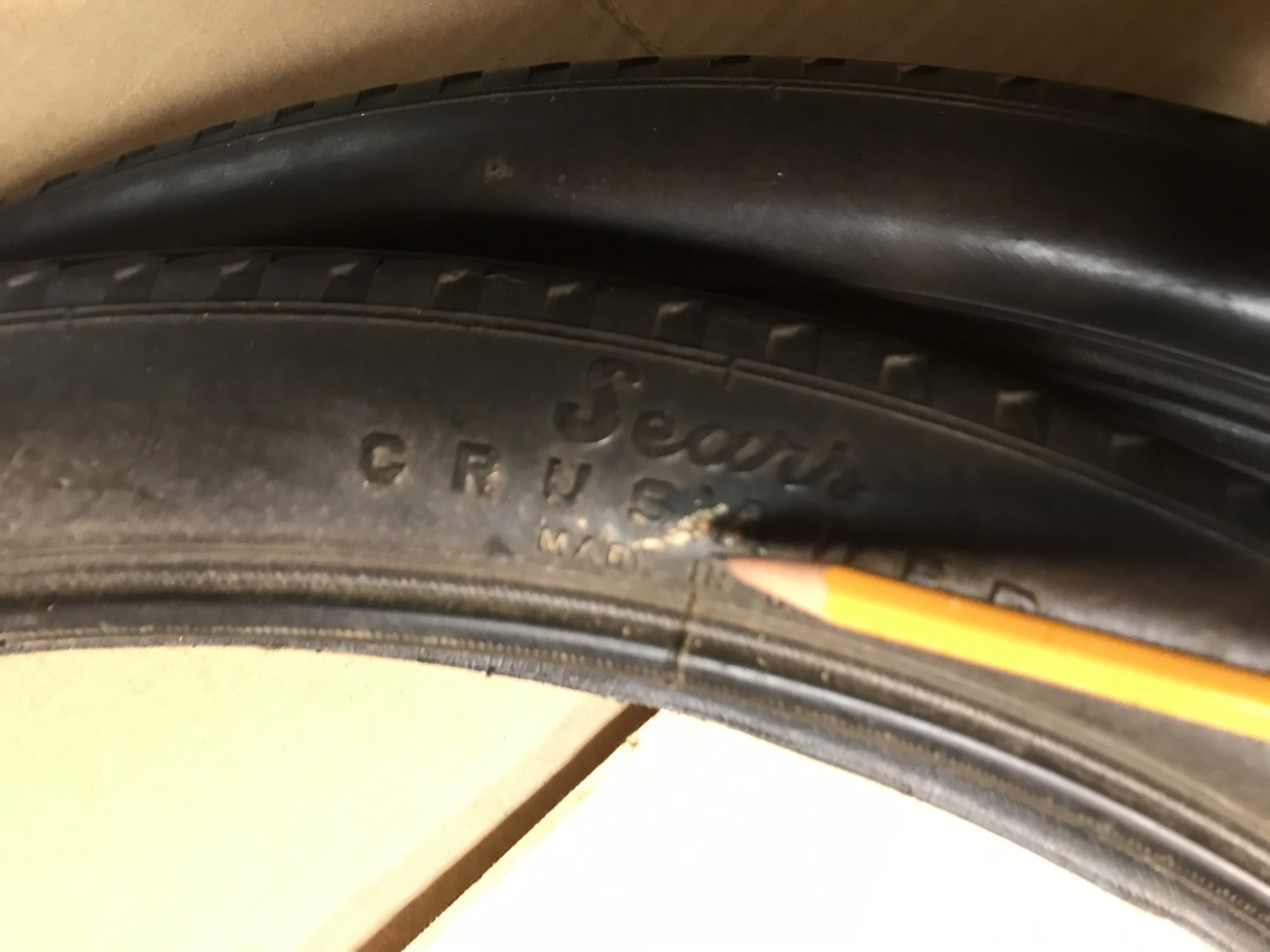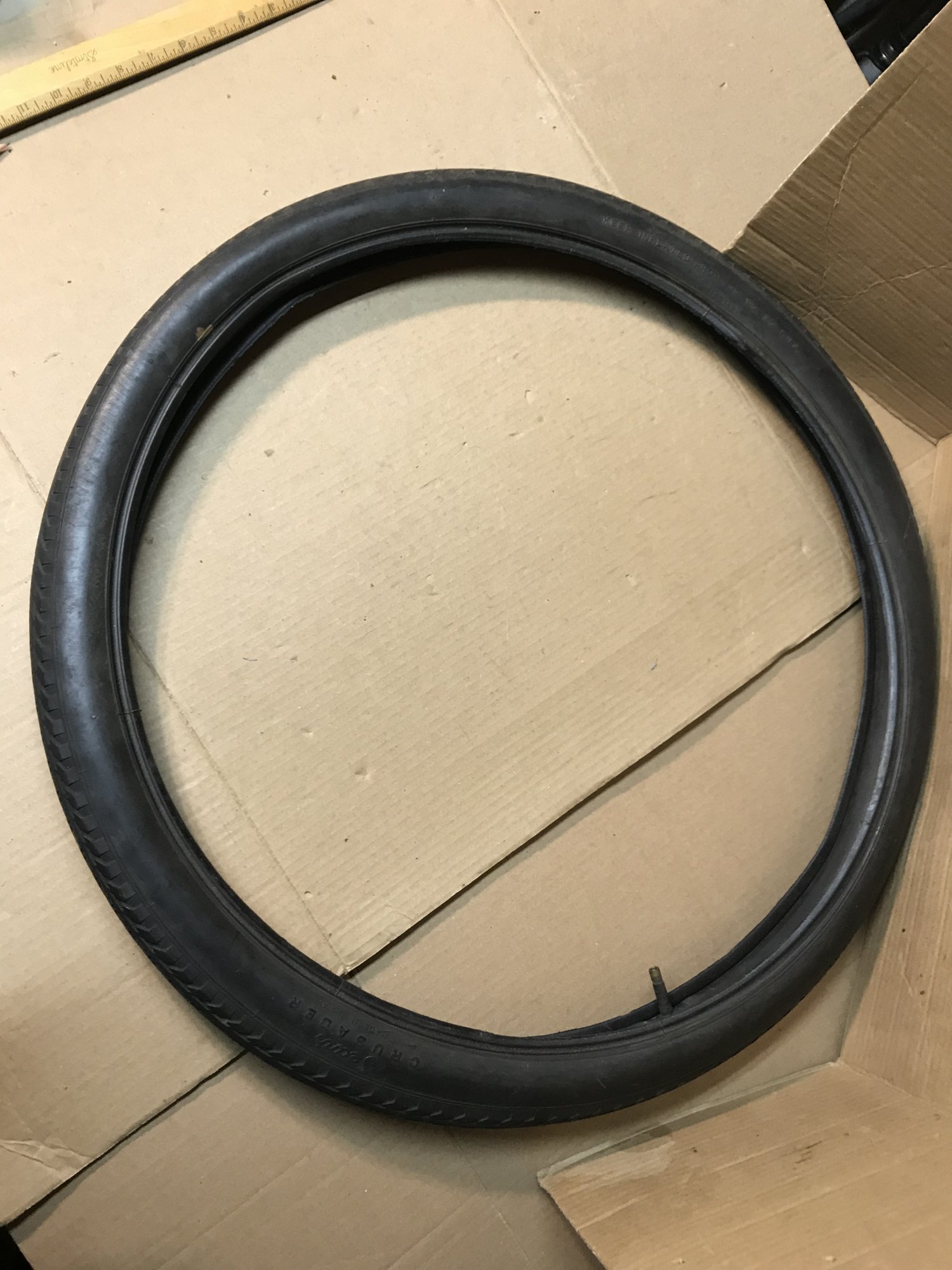 Last edited: