Wore out three sets of tires already!
Documenting existing conditions, part 1.
There are some notes here about details being right or wrong, but they are no means exhaustive.
Homemade chain adjustment screw. Unsure what the hole above the adjustment screw is, and whether it is standard. There is not one present on the other side. Maybe for the brake light actuator?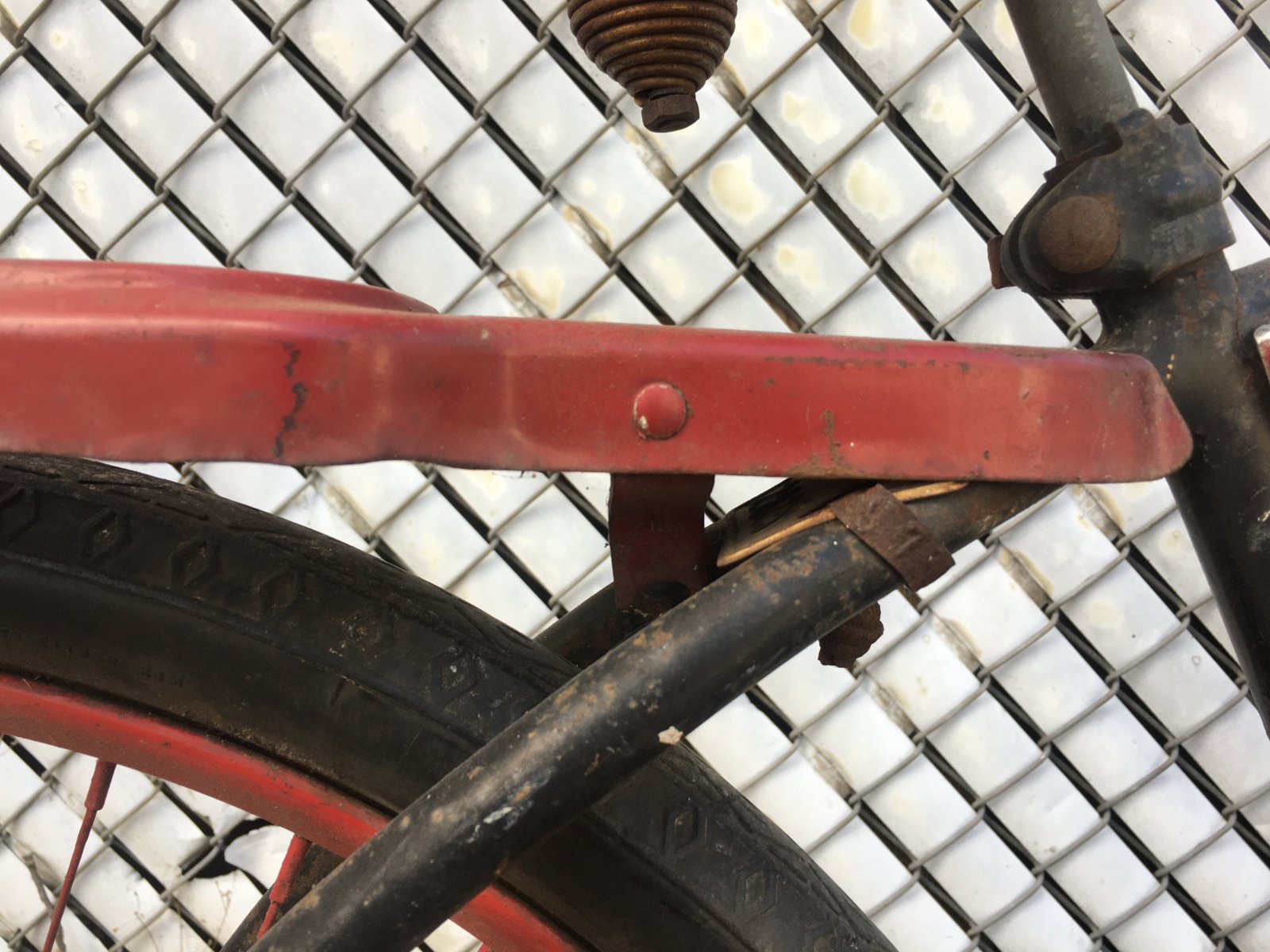 Rack does not line up with bracket, as is standard. (Bracket is underneath license plate.)
Seat minus leather cover.
I suspect this entire wheel to be not original.
A very fancy brass screw that connected to itself from both sides went in this hole in the tank. I am hoping that it is in the back of my car.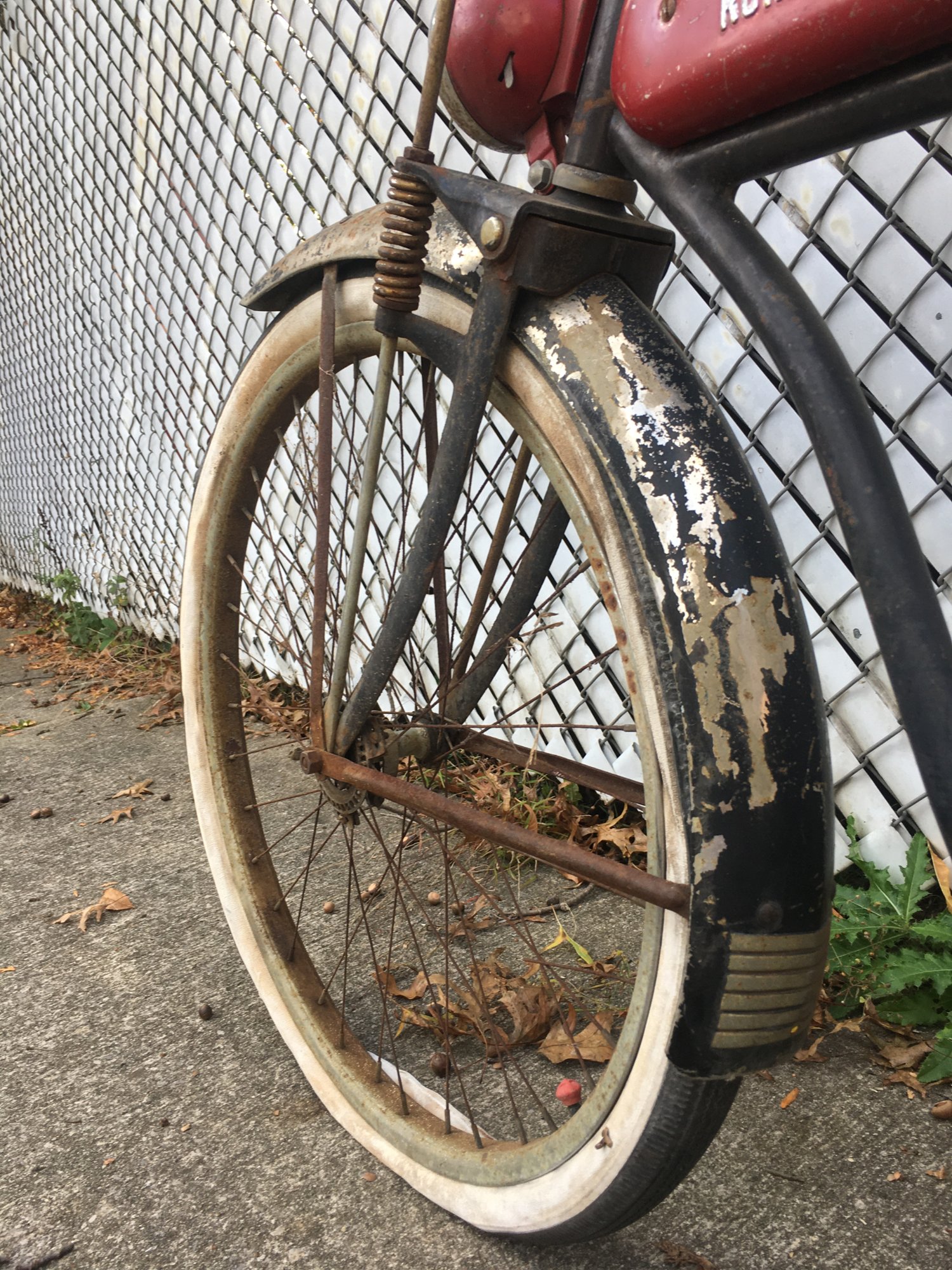 Speedometer was here.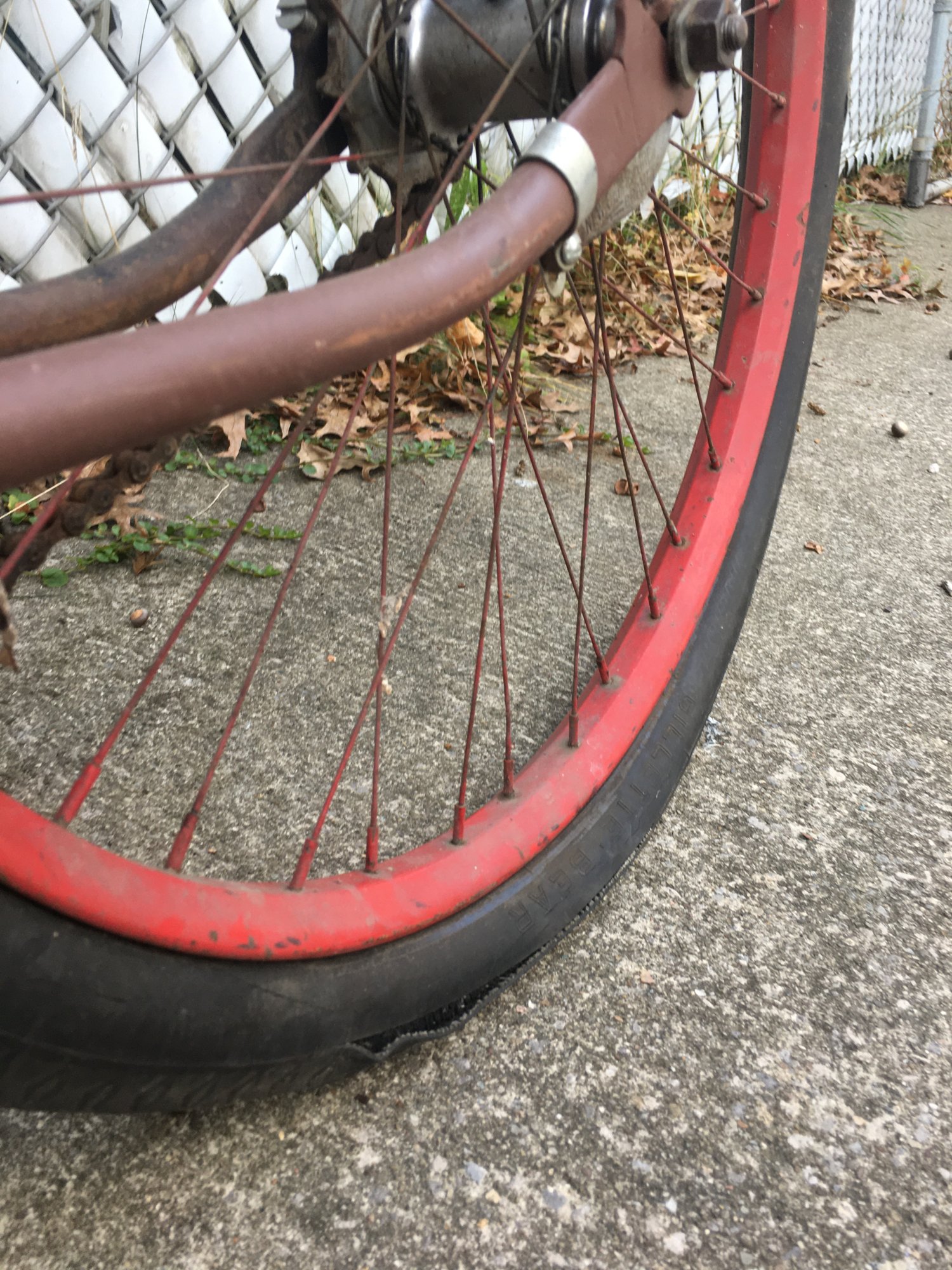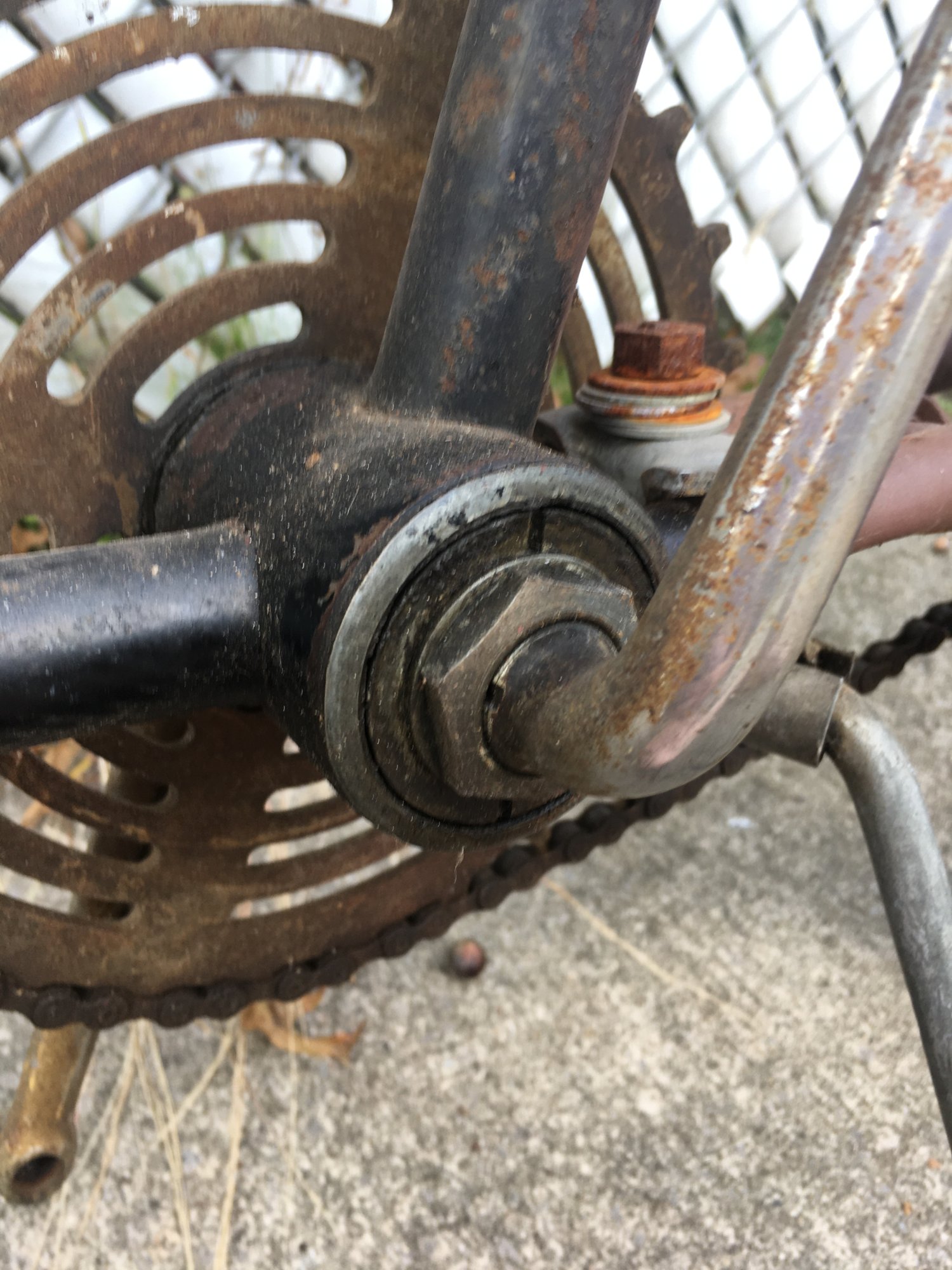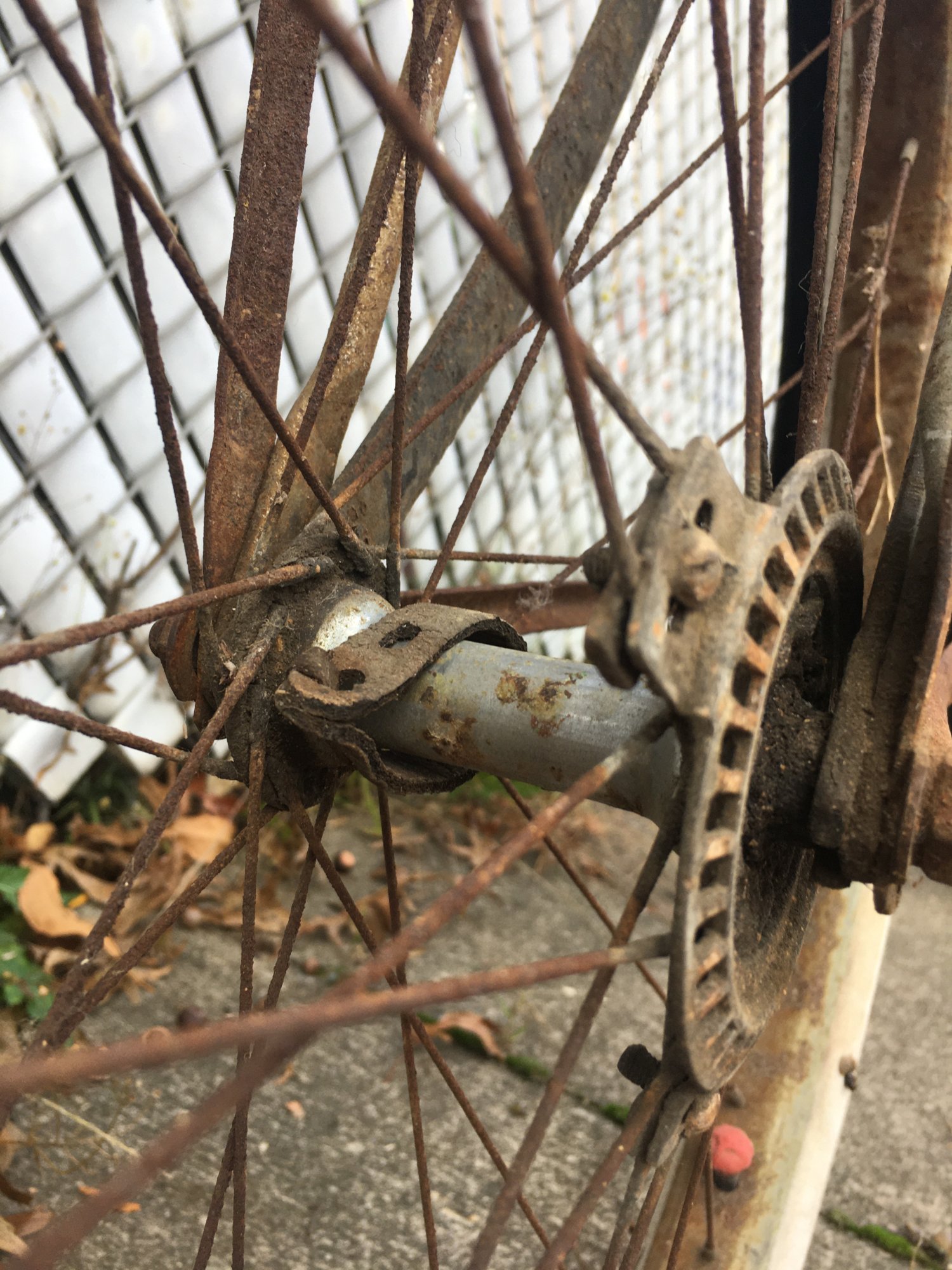 The big hole on the rack? It's for access to the screw that connects it to the fender.