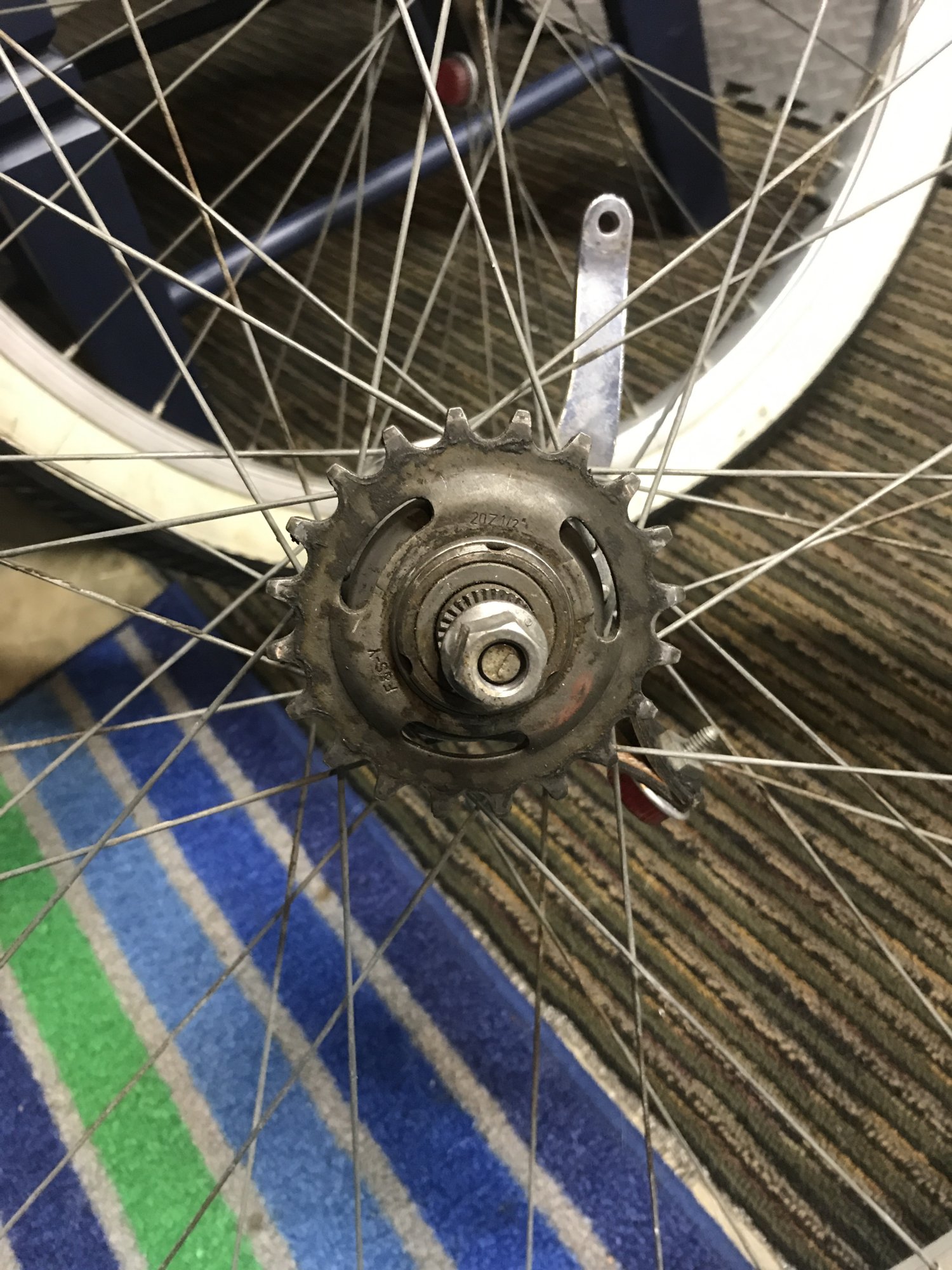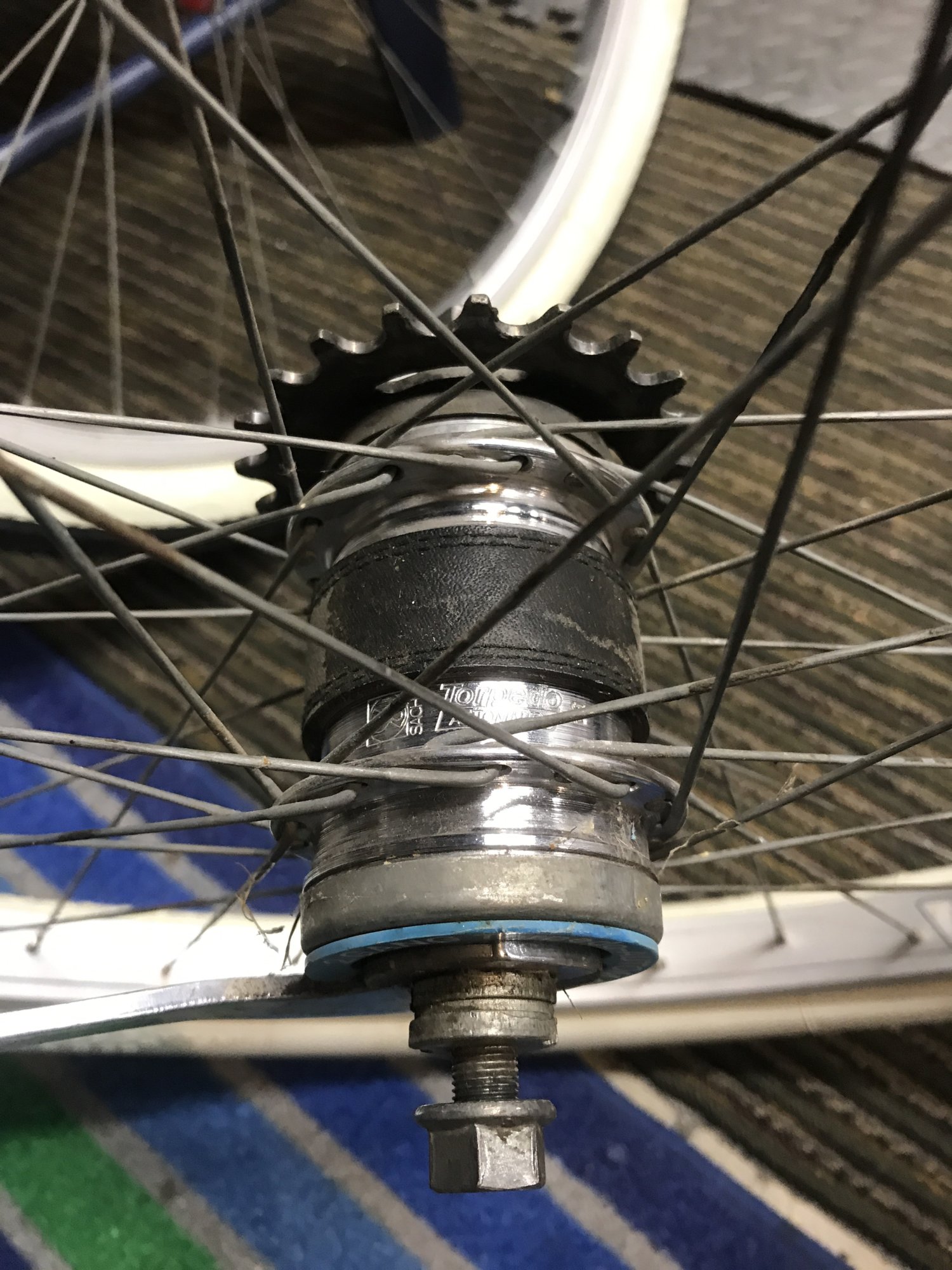 26"
I don't know much about these 2 speed hubs but from what I was reading I think from the 70s/80s. Seems to be in great shape. Spins nice. Asking 200 plus shipping on the wheels.
If you want just the rear hub we can work something out.
Tires are not included.