Riding a '38 Autocycle Deluxe
I purchased this bicycle from an estate auction in Tennessee almost two years ago. She has never before been in a bicycle collector's hands. An outstanding time capsule bicycle, completely original paint and parts, not a single thing has been owner modified or added on her! She is missing the chain guard lacings, the front wheel air valve, and her matched Gormully & Jeffery clincher tires have suffered the ill effects of gravity and age. Both the rear fender and adjustable chain guard are original painted aluminum. The lathe spun gutta percha grips have a beautiful wood-grain pattern.
-In the summer if I can get the tires to relax with heat they will massaged back into shape.
-If I can find some original two color matching cord I will replace the chain guard lacing.
-I would love to find an exact tire valve as the one pictured below.
If anyone can assist with the lacing or valve please send me a message.
The Gormully & Jeffery Mfr. Company initial monogram gutta percha tool box maybe the last in existence as I have not been able to locate another in any collections or museums. That being said, it will be interesting if a Wheelmen says they have a couple sitting in a showcase after I post the bicycle on their Facebook group. When handled, the box top feels as fragile as an egg. One push button was corroded to the top when I purchased the bicycle. After very delicate work I was able to get the button to release. Inside was the original G & J pump wrapped in a glove leather tool pouch. See the last photo series for detail pictures.
The only anomalous feature are the G & J rim printings, while both are exactly the same type and patina the stamps are different. Is this because they found an older batch at the factory and just mixed them in with the newer ones? Or maybe the front was defective or damage shortly after the bicycle was purchased and replaced in the period? We will never know but that is the fun forensic research these machine present. The rear rim has what I am guessing is an older stamp as the last patent date is 1895; the most recent date on the front rim is May 10, 1898.
Does anyone have catalog information and can pin this down to the exact year? Late 1898/1899? I appreciate any help and information.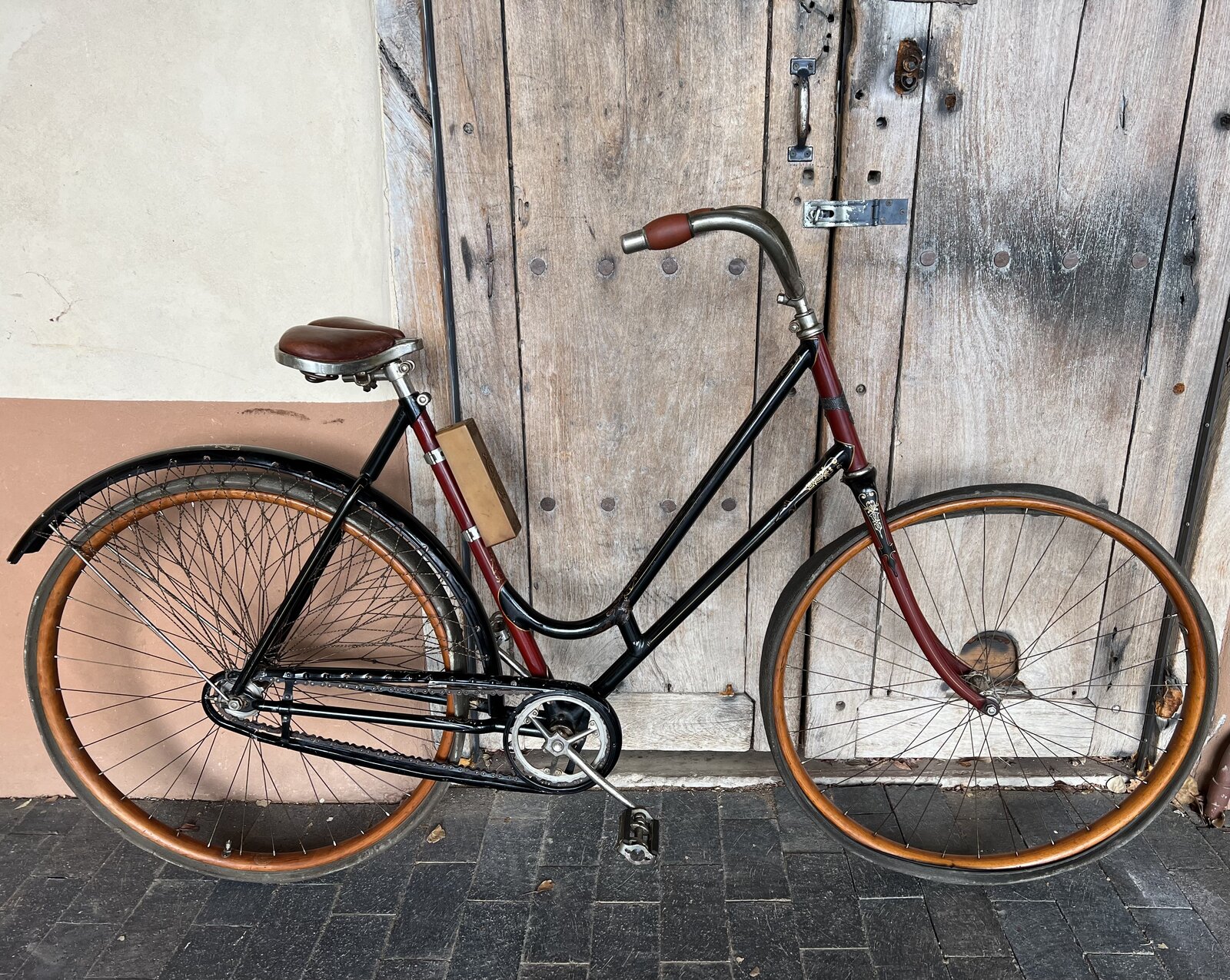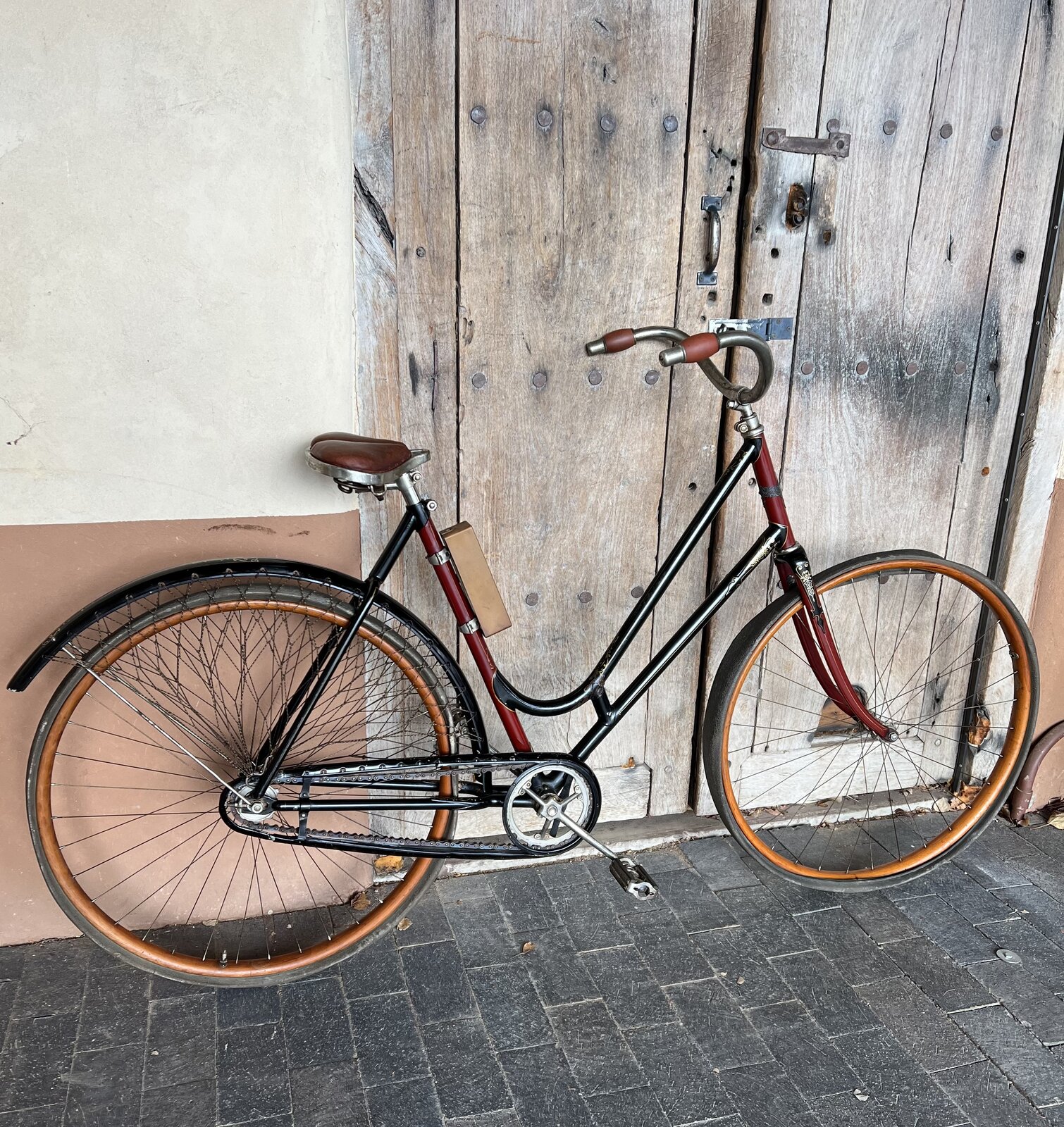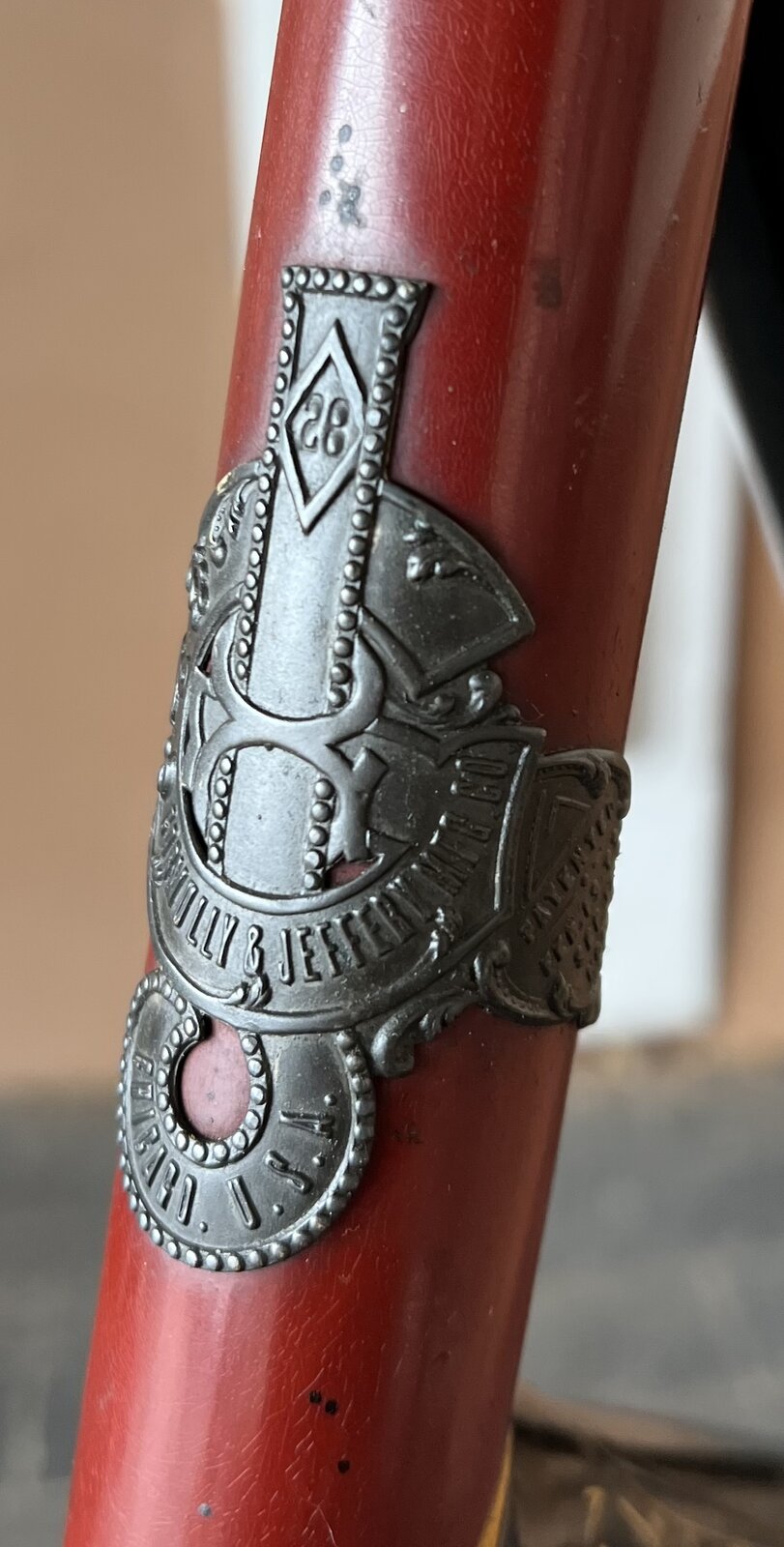 Last edited: