UP FOR CONSIDERATION IS THIS AWESOME UNMOLESTED POSTWAR 1950'S CIRCA SHELBY AIRFLO 52A ORIGINAL PAINT 26" BALLOON TIRE CRUISER BIKE...
BIKE'S OVERALL CONDITION IS VERY NICE WITH SOME SCRATCHES / BLEMISHES TO PAINT AS WELL AS PLATING... TIRES ARE ORIGINAL GOOYEAR ALLWEATHER WHITE WALLS... RIMS VERY NICE, FRONT HAS A FEW MINOR RUST SPOTS AS WELL AS A FEW BLEMISHES... NICE ORIGINAL WALD PEDALS IN GREAT SHAPE... DELTA LIGHT WHICH ARE UNTESTED... SADDLE VERY NICE TROXEL ORIGINAL WITH CRASH RAIL'S, NO VISIBLE CUTS OR DANAGE... TANK AS WELL AS DOWN TUBE DECALS ARE MISSING BUT STILL SHOW SOME REMAINING... OVERALL A VERY NICE EXAMPLE OF A 1950'S SHELBY SURVIVOR... BIKE IS IN GREAT WORKING ORDER, A NICE RIDES AND WOULD MAKE A GREAT ADDITION TO ANY VINTAGE BICYCLE COLLECTION... THANKS FOR LOOKING!
Asking $1899.00 plus shipping $89.00
Location Pa...
Please PM with any questions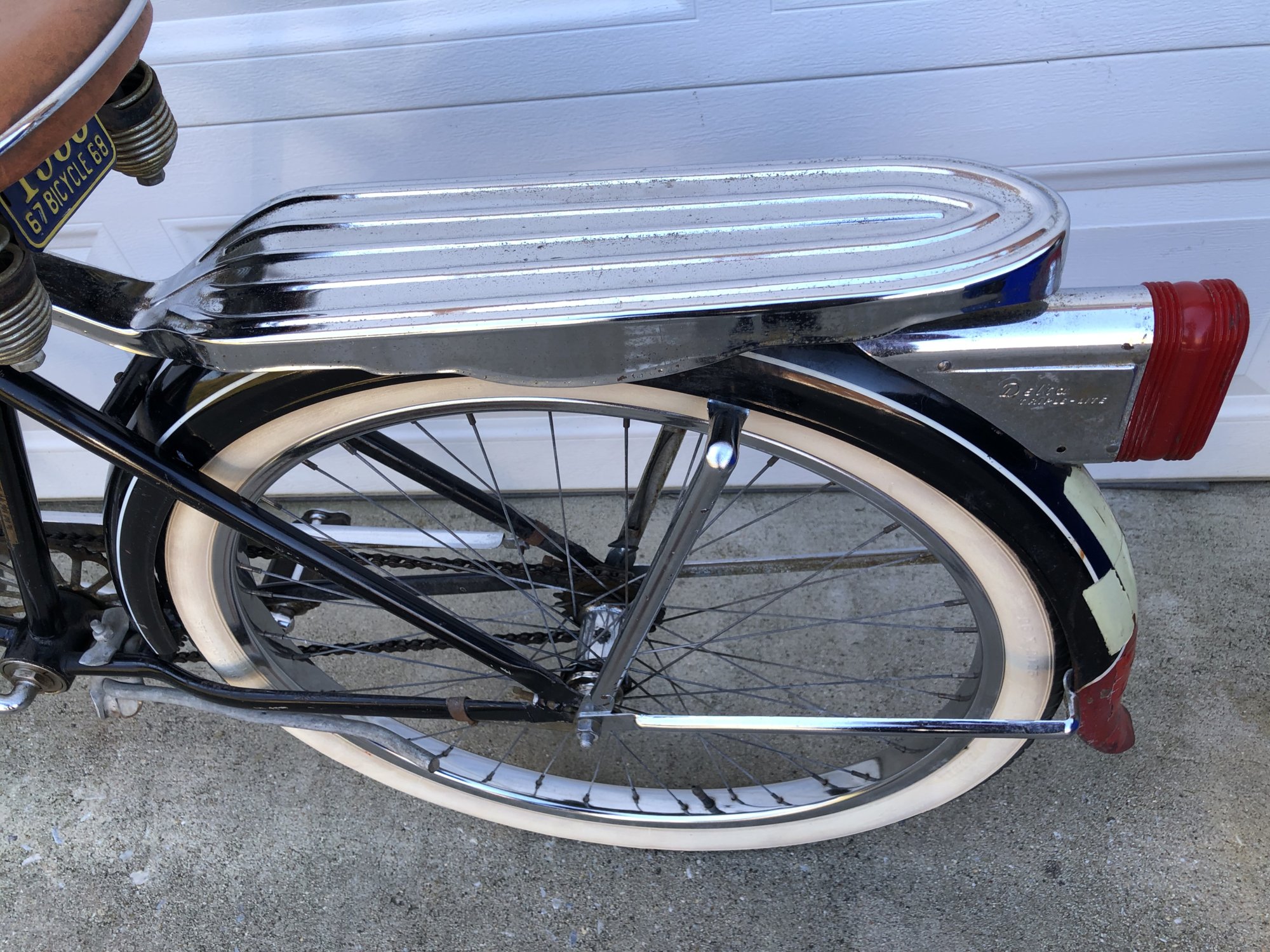 Last edited: