I bought this from fellow CABE'r
@Wards Guy..
back in July and had to see if there was any of the original paint hiding under all the krustyness..............had to try the naval jelly / WD40 / steel wool treatment.
Got it all done but haven't been feeling to swift lately so I asked my buddy
@OZ1972
with help putting it back together and getting it tuned up.......which he did and it's much appreciated !!!! I liked the krusty look from before but I think taking the chance paid off on this one.
For being a 85 year old bike and being a bit odd it's just how I like them.
Hope you all like it - I think it turned out killer!!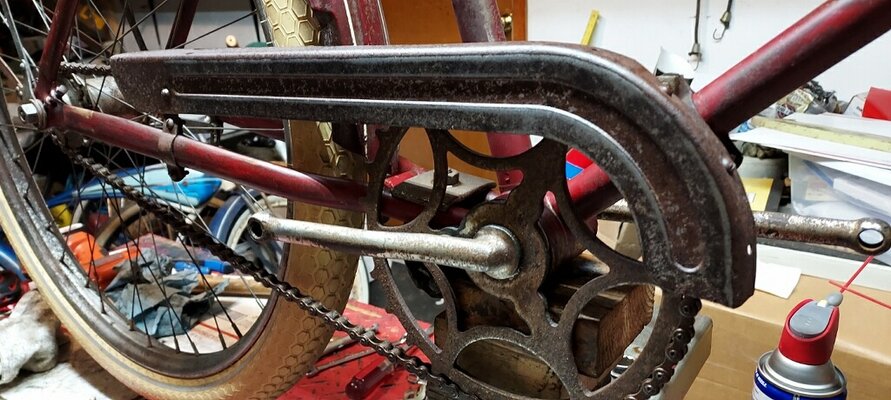 Last edited: