Pulled this beauty out of a chicken coop in the middle of Nebraska a few years ago. Story was the guy bought it from a farm auction in the 70's with plans of chopping it up and meshing it with a number of others to build a recumbent bike. Fortunately his procrastination led to my good luck. This has been a wall hanger in my garage since, but time to move it down the road. I added the wheelset and grips, everything else is as found.
Definitely a project, but the tank appears solid. The front tabs on the right insert are broken, thats the only serious damage i see on it. The screws are seized though, so i haven't tried taking it apart
The rack and rear fender are very rough and crumbly
I wouldn't consider the frame to be salvageable either
I tried to be as thorough as possible with pics, so check them out for condition.
I'm hesitant to ship because of the condition. So would prefer local pickup in Denver.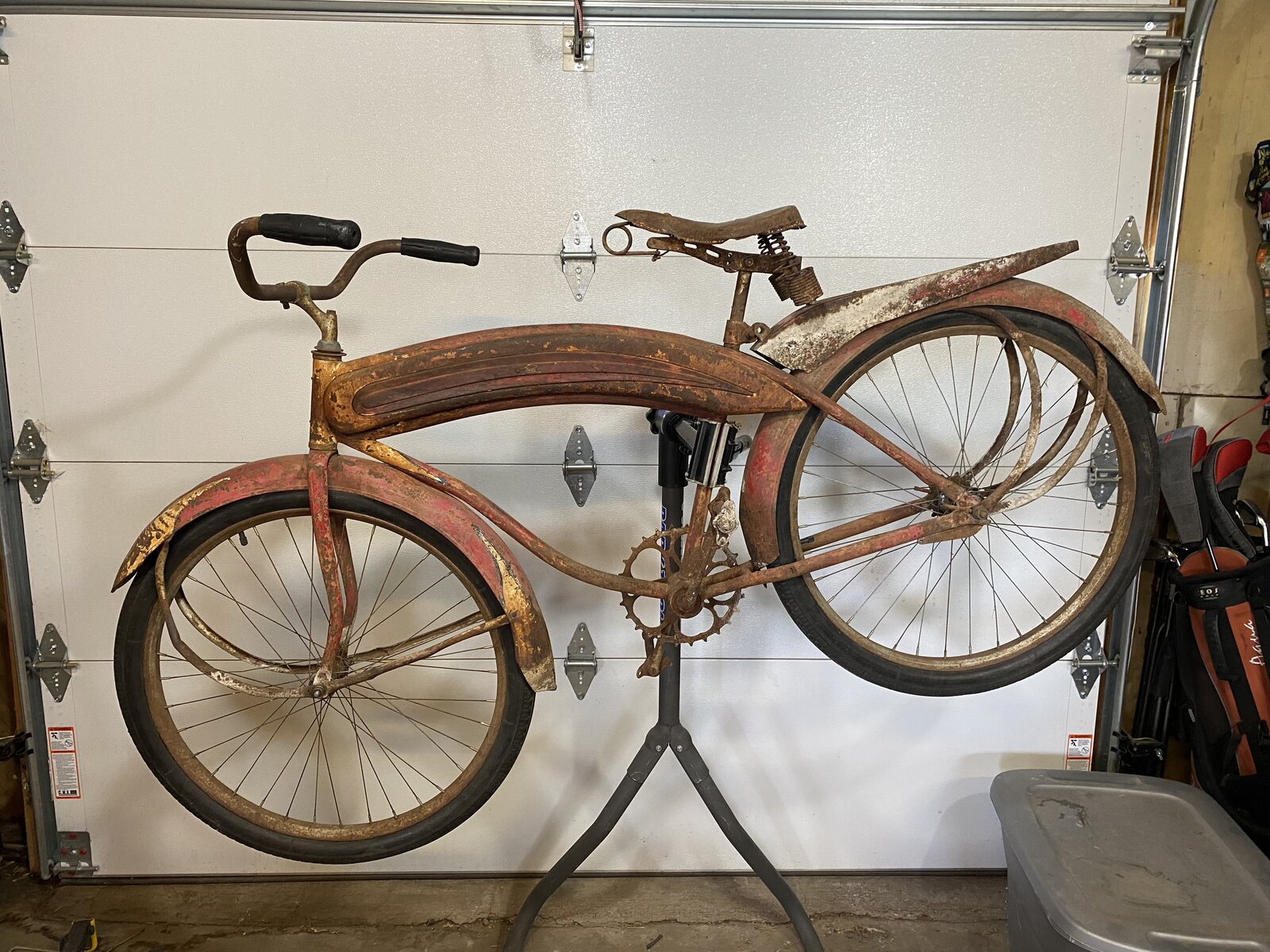 Last edited: