I can now offer to disassemble and ship at cost from 01721.
Selling a pre-war vintage toy wagon. Nice streamline deco design. Probably built mid-to-late 30's. I've only seen one other like it (here on the Cabe) and it was identified as a Wards Aircruiser. My dad used to play with it at his grandfather's house, then us kids (now in our 40's/50's) played with it in the 70's and 80's. Has been stored in a garage or shed for most of the modern era. It was painted at least once, probably in the 70's. Rust-free. The wheels aren't original, but they are very close. They also come with a set my dad probably put on in the 70's and an extra set of axles. Need some cotter pins to secure the wheels back on. A good candidate for light restoration, or keep as-is.
Currently in Ashland, MA.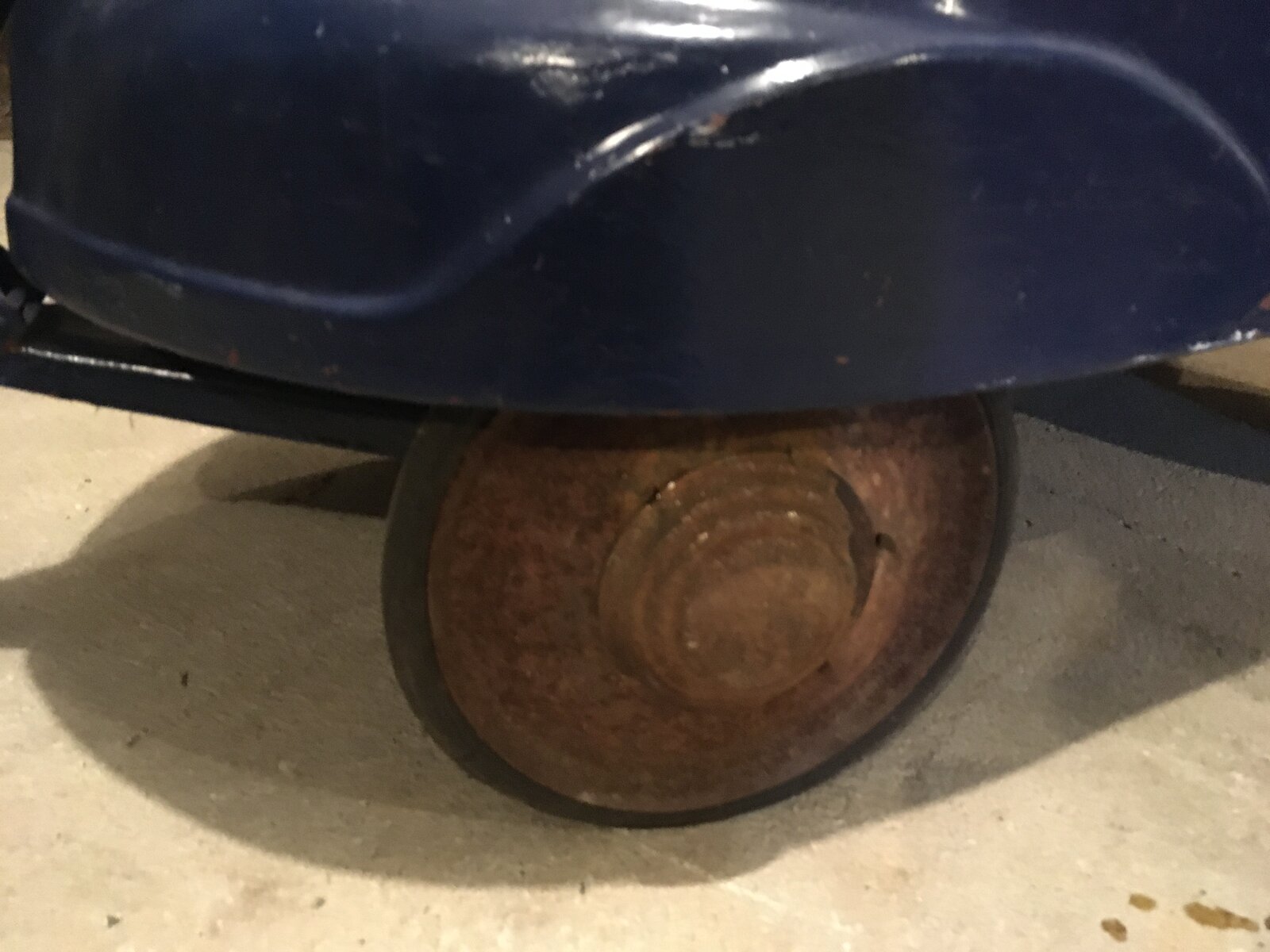 Last edited: