144 yard roll ( yup ... 432 feet ) of 3/4 inch wide herringbone pattern cotton twill for bar wrapping.
Great to have in the shop. I'm done buying buying expensive cork tapes and tired of settling for the out of place look of less expensive foam evo tape on my old steel roadbikes.
Never have to worry about running out of bar tape before running out of handlebar
Color is white. So, it will take dye well/true to color. if you want to customize/ create unique color for your project.
NO adhesive backing.
( holds in place from tension / tight wrap or you can uses a 1/4 sliver of double sided 3m mounting tape to anchor your starting point. )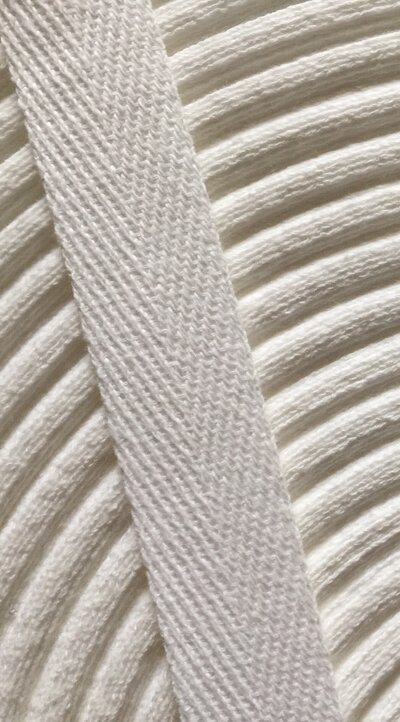 $20 per roll
multiple rolls available.
currently shipping is estimated around $8 for East coast , up to around $11 for West coast .
( enough for up to 18 to 20 sets of bars depending on how much overlap you like )