Finally riding a big boys bike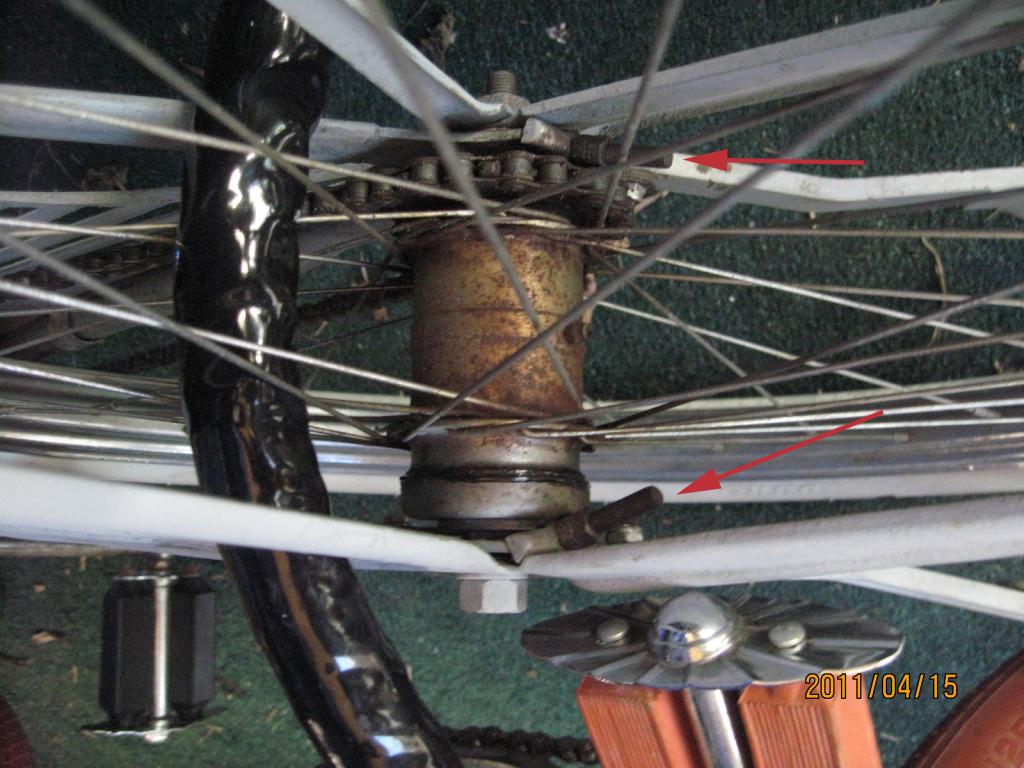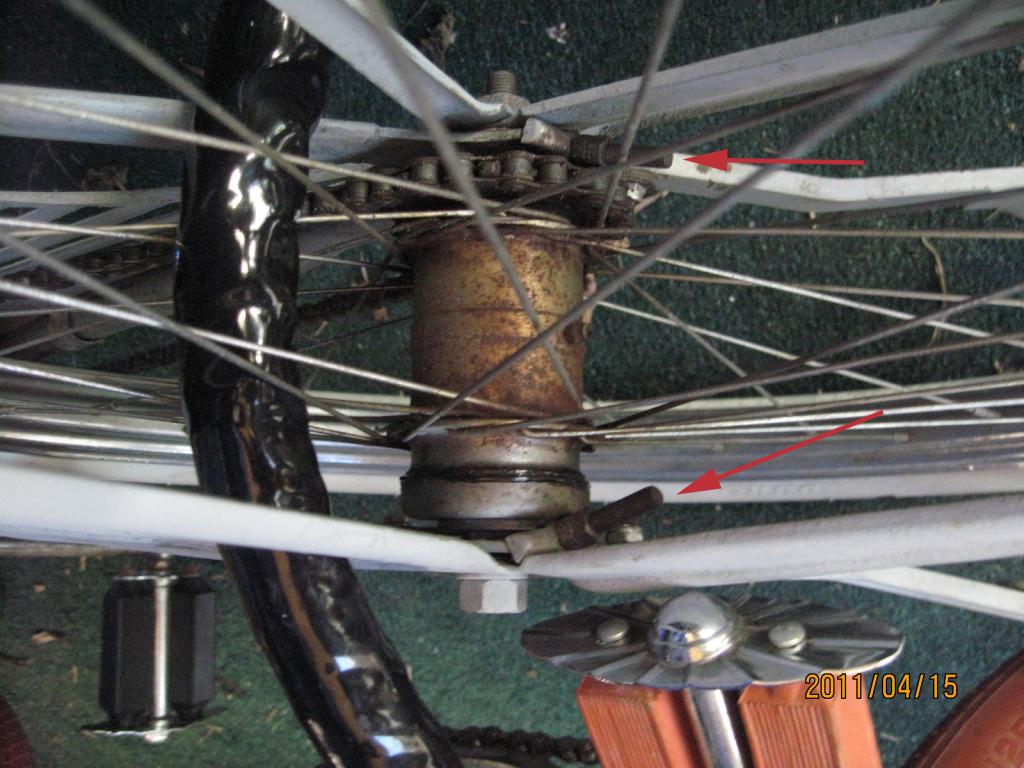 Hello fellow bike collectors, I've got a 1939 or 40 Elgin Miss America. The Adjusters which attach to the Rear Axle bow in towards the center of the hub once they are correctly tightened.
I wish to know, is that the way it's supposed to be? It seems strange that they bow in, so I wish to get your feedback.
I've taken it apart and put it backtogether, and that's the way it ends up. Is this common, or am I somehow not putting it together right?
They are not over tightened, so that's not it. What do you think?
Thanks for any Miss America collectors opinions,
Michael S.