Wore out three sets of tires already!
Over on the Rat Rod Bikes forum, one guy started a
thread
there about using ordinary objects around the house on their custom bicycles. So I wanted to start a similar thread here. I want to see what sort of unorthodox objects and materials you either used or might use on a bicycle, and share some ideas of my own. Since I started this thread, I'll share pictures of most of my non-bicycle bicycle parts collection first.
- A 1930s Chevy e-brake I thought about using for a dummy engine/stealth cup holder idea,
- Some classic car chrome and stainless trim to use for dressing up custom wood tanks,
- And some G-gauge train tracks to use as art deco trim.
- A '50s or '60s Oldsmobile hubcap (not sure how to use it yet)
- Various chrome door handles for fender ornaments
- Some piece for electrical? Saw it as either a funky headlight bucket or maybe a tank.
- Old air conditioning control that could be part of a neat decoration for a trike or pedal car
- Old rake head that could be used as fake fuel and electrical lines for that fake engine idea I mentioned earlier.
- Industrial light cages for either steampunk headlights and taillights or fake engine cylinders/stealth cup holders
- Valves for other steampunk decor
- Funnel (not sure how I'd use it yet.)
- Watering can spout for fake engine parts
- Car trim and grill pieces (mostly VW) for dressing up custom tanks or fenders
- More valves and a gear for steampunk decor
- Some JC Higgins Colorflow headlight bezels that were in the same drawer as the rest of this stuff.
- Car and truck horn buttons for either tank decor, headlight covers or even headlight bezels
- Motorcycle gear for decor
- A plastic light lens from an emergency exit sign to use as a headlight lens
- Fence post toppers to use as headlight and taillight buckets
- Various automotive taillight and turn signal lenses to use for the same purpose on bikes
- Some 1964 Mercury Comet letters that I'd like to use on a bike made to look like my own 1964 Mercury Comet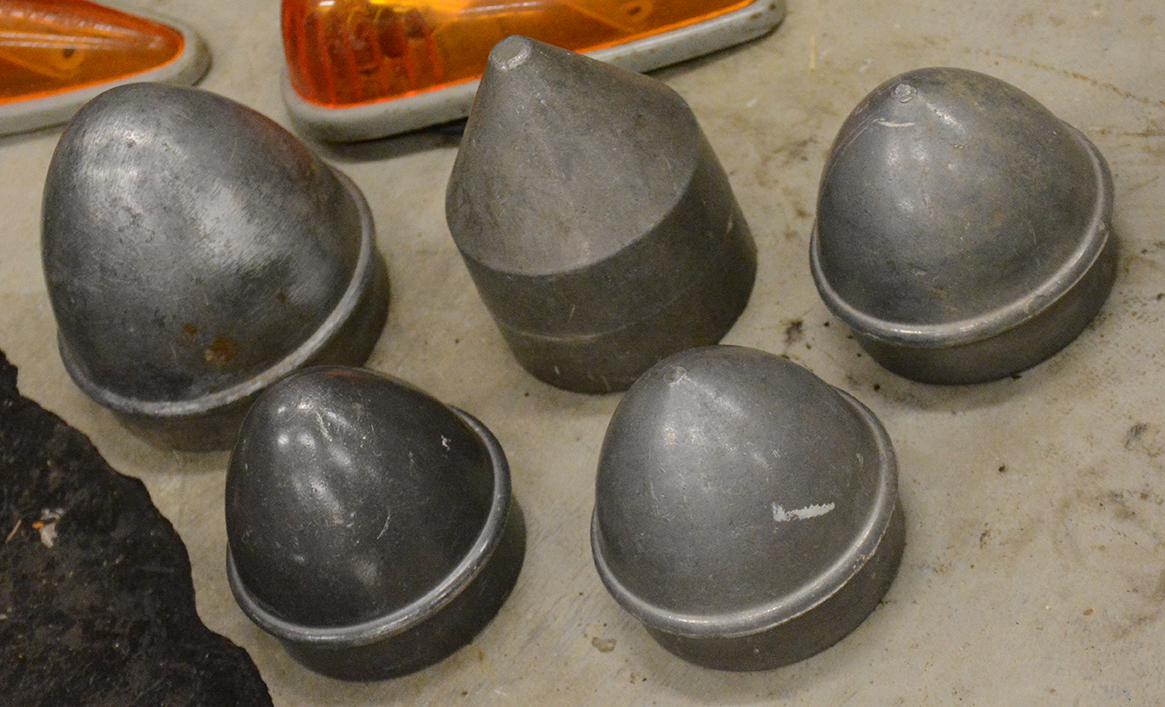 - More car trim, hood ornaments and accessories
- Steel toe boot caps for either tank decor or something else
- Tiller stars for wheel spinners
I wish I knew what these pieces were originally from. I pulled them off a '48-'54 Chevy truck hood, but I doubt they were a factory option.
- 3 small bread or cake pans my parents were going to throw away. I think I could cut them up and use them as decorative license plates, or maybe fake engine bits
- An old iron. Not sure how I'll use it, but it's got a good shape.
- A bunch of small random pieces that could be used for decor
- A pallet full of wood scraps and other bits and pieces that I got for free through either Craigslist or FB Marketplace
- An old rusted-out toolbox
- An old... heater? I don't know, but I think this would make a killer rat rod pedal car or go kart grill.
- Conduit and circuits for a more cyberpunk-inspired build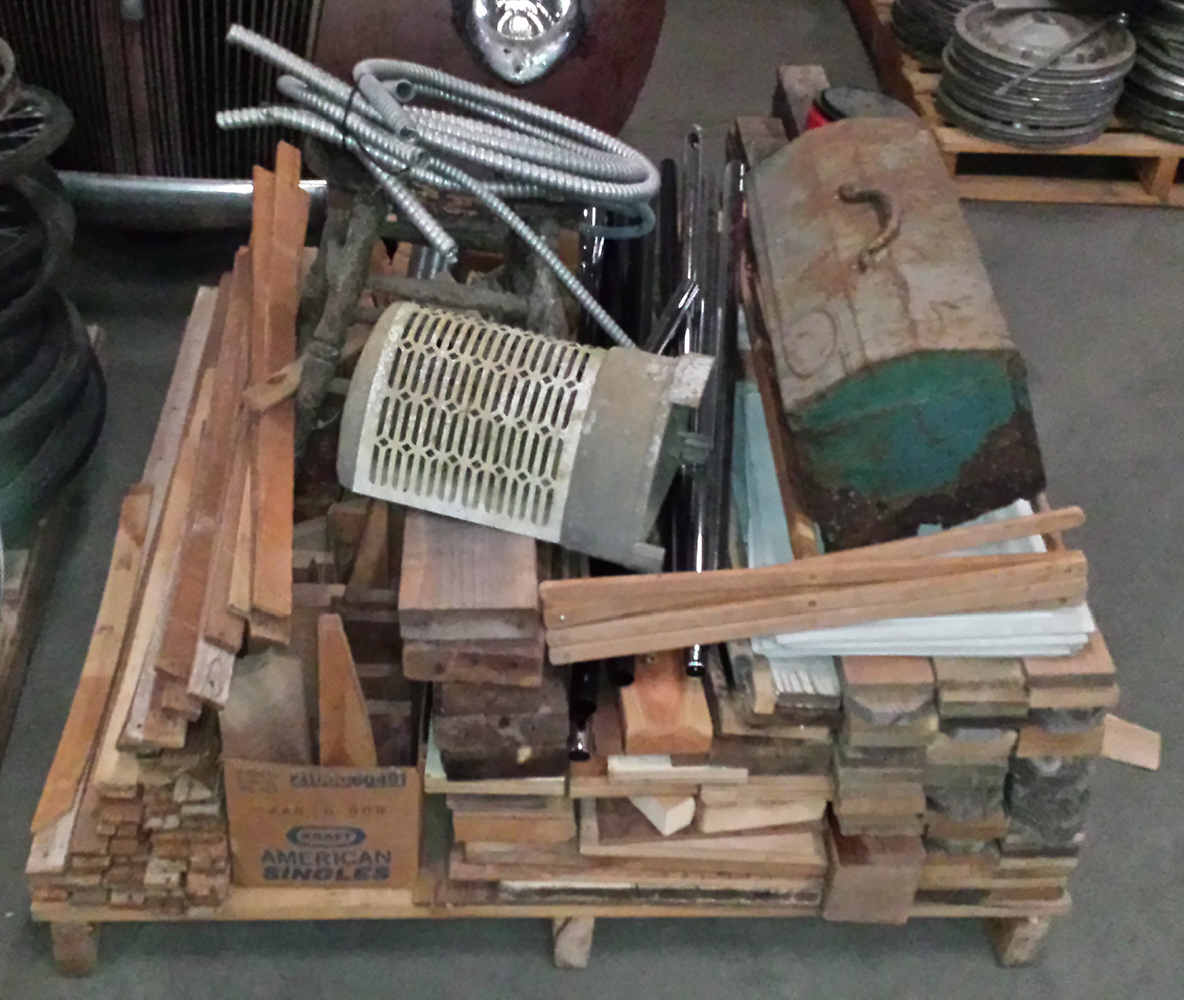 -Something I'm tinkering with now: 3 small glass decorative plates that I'm thinking of turning into some psychedelic headlight lenses.
Well, that's the bulk of my collection of non-bicycle bicycle parts. Let me know what you would do with these parts, and feel free to share your own parts, pieces and ideas!