This is known as the most rare of the specialty Whizzer frames for the Ambassador kick start bike. It was also the most complicated frame to fabricate and only sold one year during Whizzer's "swan song" decline.*. I know that these pictures will make strong man faint so I included some of the antique crap I have laying around this bike. Nothing is for sale. They just added to clean your pallet and un-stun your hobby lobes. The inaccurate Viking helmet was made from a nose cone after the calendar ran out on the wooden propeller. The disks and player are a music box put out of business by Edison's phonographs. The paper-on-cardboard engine is a copy of the templet that a Schwinn dealer put inside the belly of a bike to determine if the bike could hold a Whizzer motor. I know that some of you hard-core Schwinners get naked and pretend that you are dealers. The iron ship toy explodes. Okay, I'm too lazy to move my stuff for the picture.
Now for the mystery. Some moron, with a Richter scale IQ, wanted to put a larger engine into this frame and cut out the down tube from the seat brackets to the curve under the lower motor mount. The bottom of the frame broke so the good parts were saved and I got the cadaver. The best idea (pictured here) is the washer welded to the bottom of the side stand. That should have also been standard on all Schwinns, not just kick start Schwinn's. "Try it--you'll like it."
* A legend states that a swan sings its most beautiful song as it is dieing. So it is with companies, the best is last.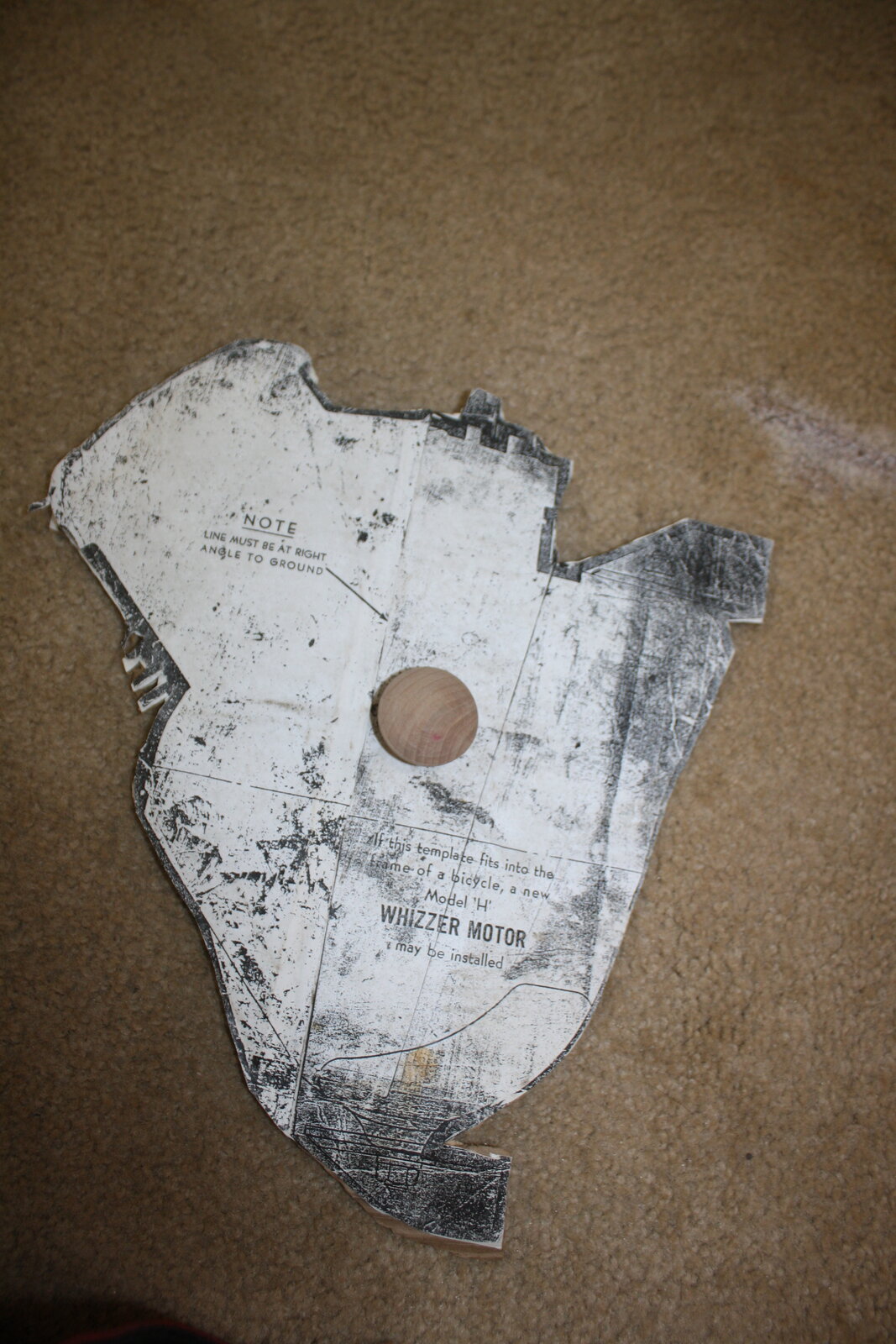 Last edited: