Here we have Some Cools Smalls !
A. Nice Glass Raspberry Reflector
45 shipped
B. Excellent pair of reproduction EA Buttons for the Prewar Schwinn Autocycle Crossbar Speedo. Buttons are much better than earlier attempts, and look like correct Bakelite, rather than shinny plastic.
265 shipped
> > SOLD
C. Schwinn Autocycle Delta Light Switch
35 shipped
> > SOLD
Please use direct email:
tocatahula@sbcglobal.net
PPFF please.
First to reply gets 'em !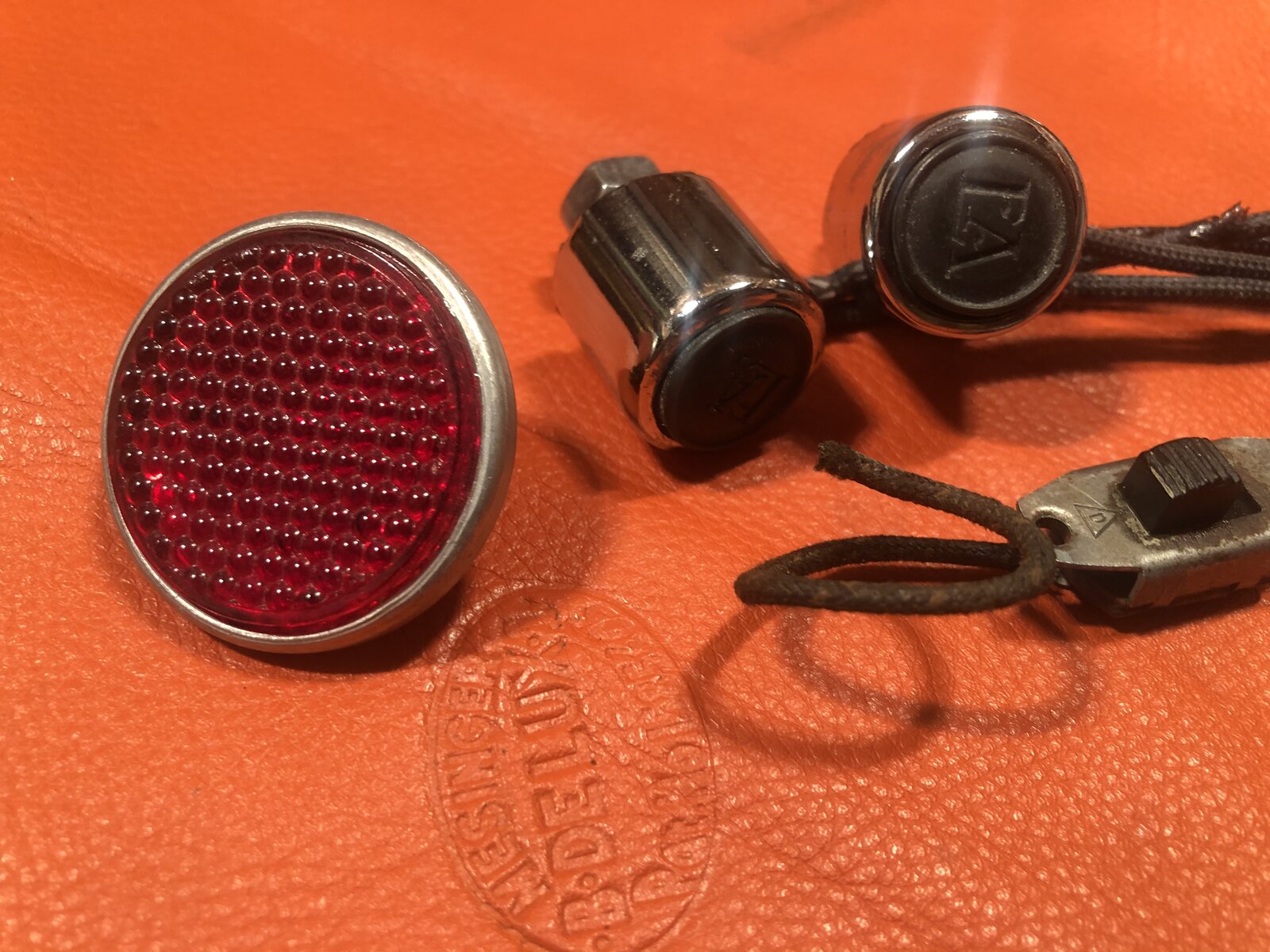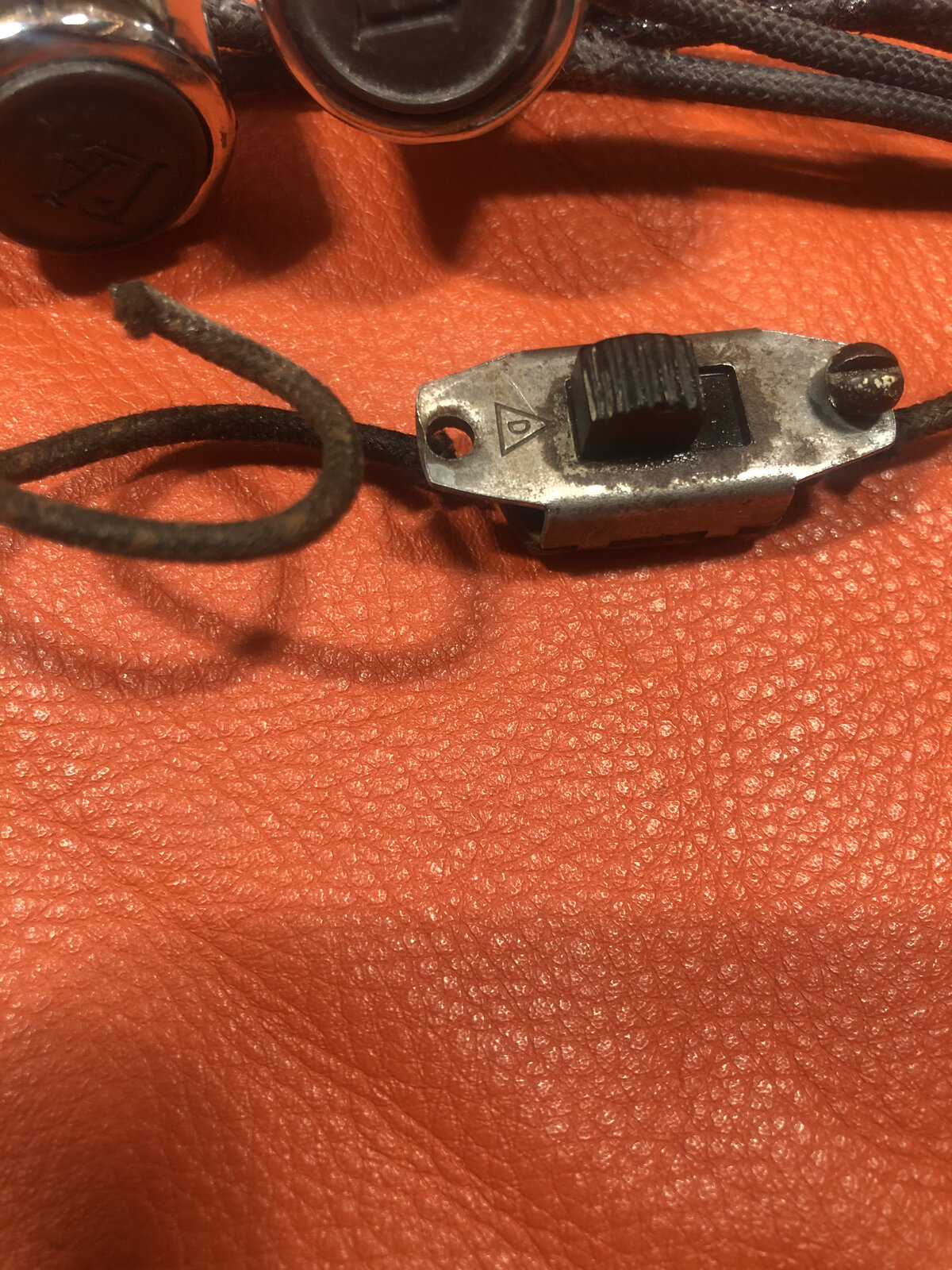 Last edited: