Finally riding a big boys bike
1996 Specialized Rockhopper. One owner and all original except tires. The originals rotted as this bike has low miles (hard to believe when my 1930's Shelby's still have their original rubber).
Original California bike shop sticker still intact. This was in my friends shed and it came home with me today. Maybe not 'vintage' but definitely a classic?
I don't know much about this era of Mountain Bikes, but I do know how much fun my 1950 Monark Klunker is to ride, so I'll put a few miles on this. Feels lightweight too, full cro-mo frame and fork.
Any Specialized experts among the CABE fraternity?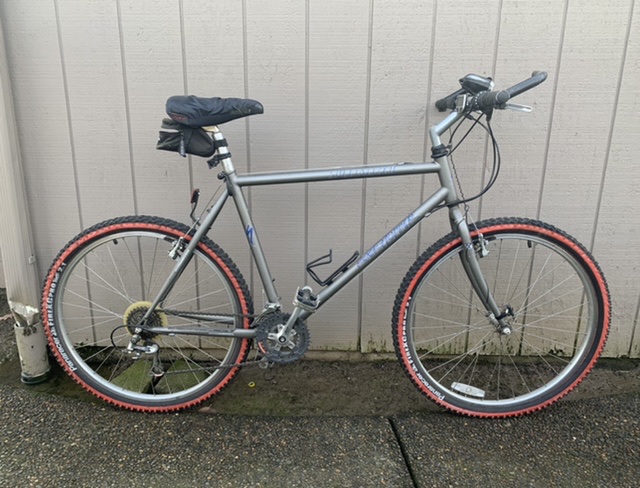 As a fun project I swapped out a bunch of titanium and carbon fiber bits I had in my bike stash. I've already knocked 2.96 pounds off and plenty more to come. Maybe convert it to a 1x drivetrain. Maybe return it to stock and sell. Not sure yet.
Last edited: