I'm the Wiz, and nobody beats me!
I am having a problem, and I have chased this off and on. What is the cause of this? How can I install it his so that it does not rub?
The replacement speedometer drive for my Cadet is a tight, awkward fit. The tab reaches the spokes fine, but then it rubs into the drive wheel casing and the front wheel becomes hard to rotate, no matter how loose or tight the front wheel is.
My bike is a 26". The cable from nut to drive wheel is 27". The tab which reaches to the spoke is a little over 1/2". The drive works great on a bench test but is pinched really bad when I install it.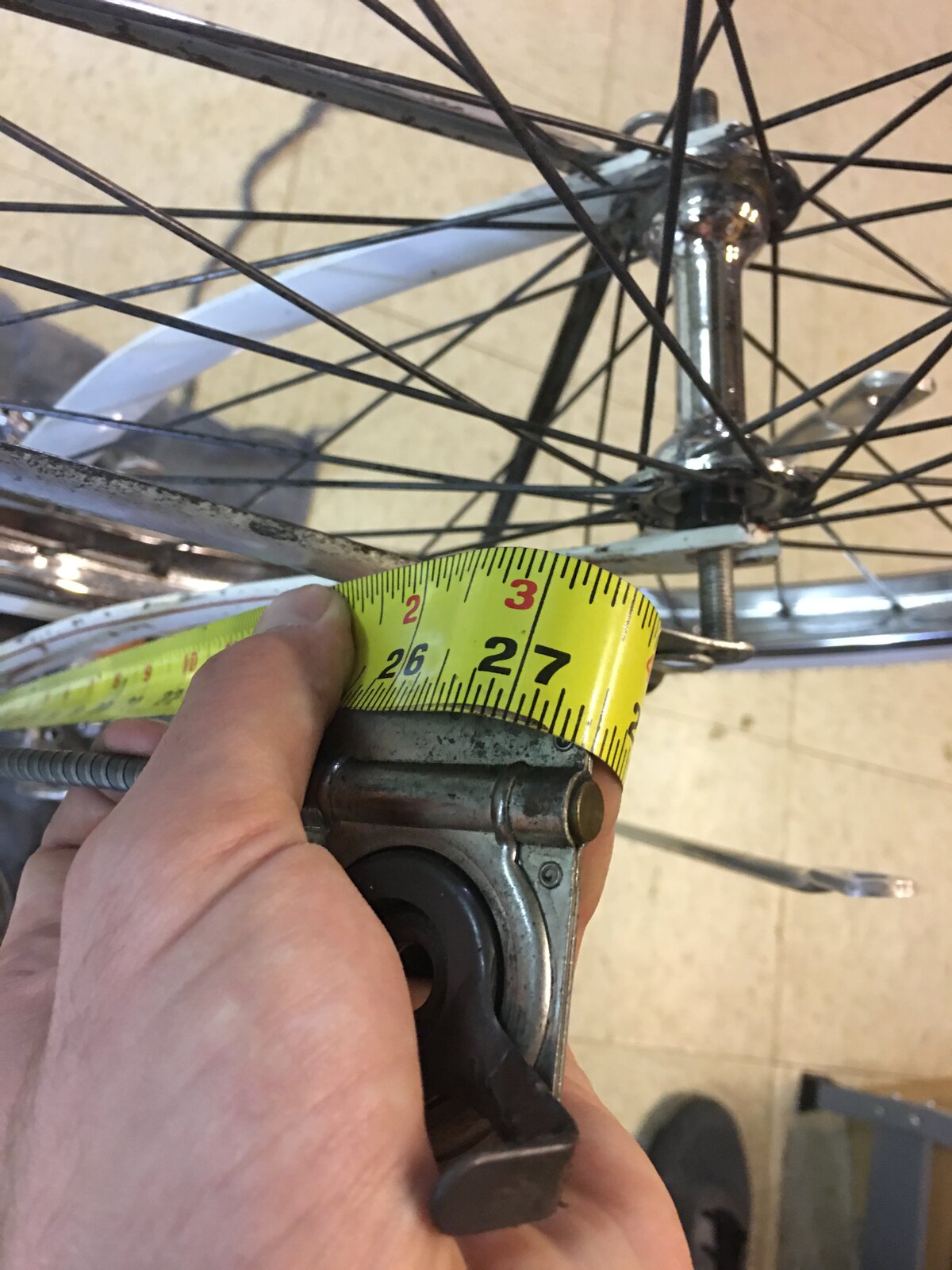 Last edited: