Riding a '38 Autocycle Deluxe
ALL sold! Thanks cabers!
Variety of Schwinn Spring forks for sale----

Prewar 1938-1940 Autocycle/ Motorbike etc.... Locking... Straight ding/dent free legs...
Nice fork, decent spring unit, original prewar struts have some pitting, not terrible, just noting.

150.00 plus add shipping

bobcycles@aol.com
PM here
1941 Springer, Locking.... Poor restoration job...good project ..only issue is struts.. Someone cut
postwar struts down to be the shorter prewar ones. Bad idea, still a good fork
200.00 plus add the shipping


SUPER nice original Schwinn Apple, Orange, Lemon, Pea, Cotton, Grey etc picker krate fork....
Not a reproduction
200.00 shipped!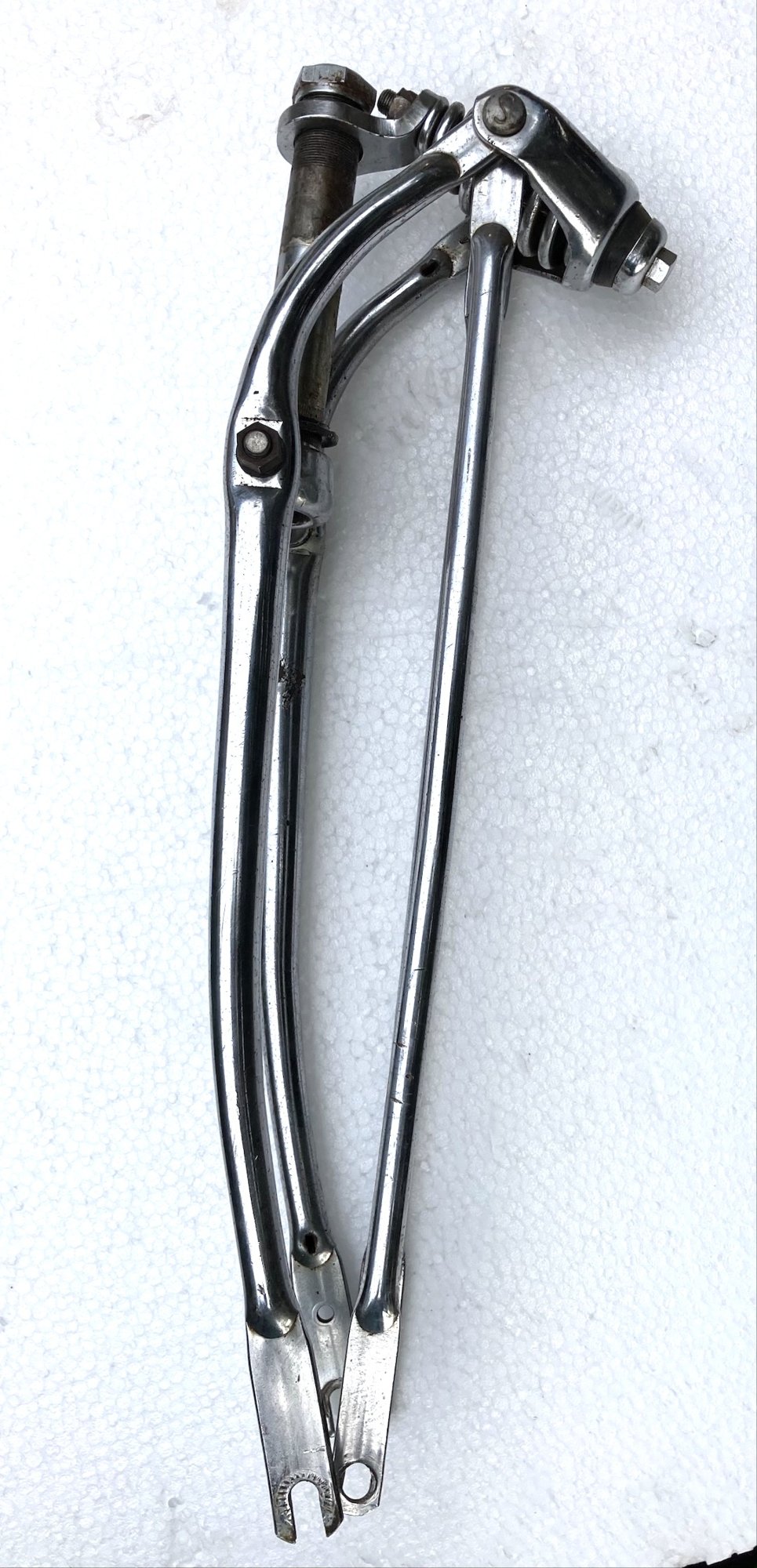 Last edited: