Acquired a fork that I can't figure out. Seller told me it was an aftermarket (which is fine) but the steerer tube is too short for my 66 Typhoon. Not to mention that I have no idea how to mount my fender now as the bolt comes out but a shaft remains inside the steerer tube (that is too short).
Ugh. This is why I never messed with springer forks.
Too many variables and too many shots in the dark to make a set up work. So for now it's back to 1) figuring out how to obtain a longer steerer tube 2) figuring out how to mount the fender (isn't it supposed to mount on a bracket that can sway so the springer action doesn't wrinkle the fender?) or 3) scrapping the whole dumb thing and throwing my $$ away.
Maybe I should have just ridden a bike today instead of trying to work on one.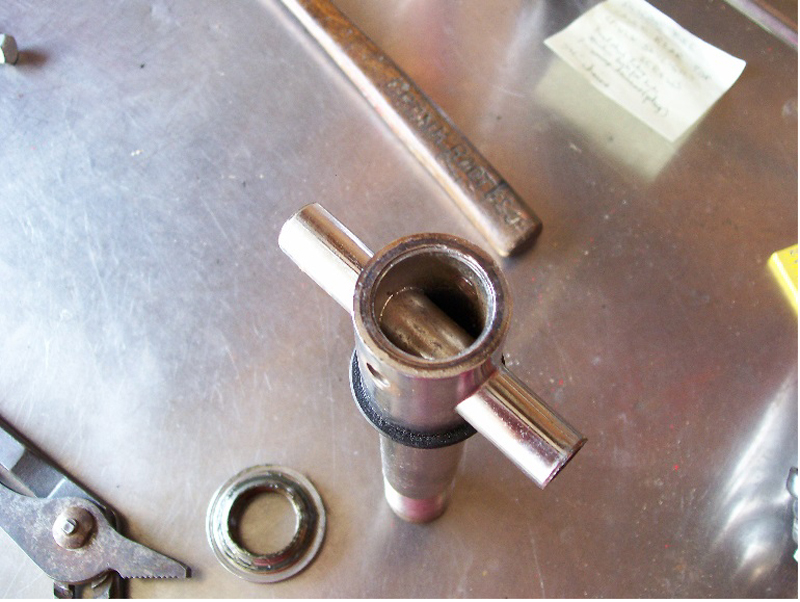 Upon further consideration, it looks like I may have bought an off brand Krate fork.