Wore out three sets of tires already!
Various sprockets and cranks. Prices above each set of pictures. Shipping not included but I ship cheapest way.
Start a private conversation if interested in buying any of them.
#1. I was told this may be a Manton & Smith but not 100% sure on that. Complete setup with bearing cups. Pretty decent but should clean up a little better.
$50
SOLD
#2. Another Manton & Smith sprocket? Rechromed and used for a short time, needs cleaning.
$25
SOLD
#3. Prewar Huffman/Dayton. Rechromed but dirty. Excellent when cleaned. Never mounted after chroming. I'll clean it up and change the pics.
$50
SOLD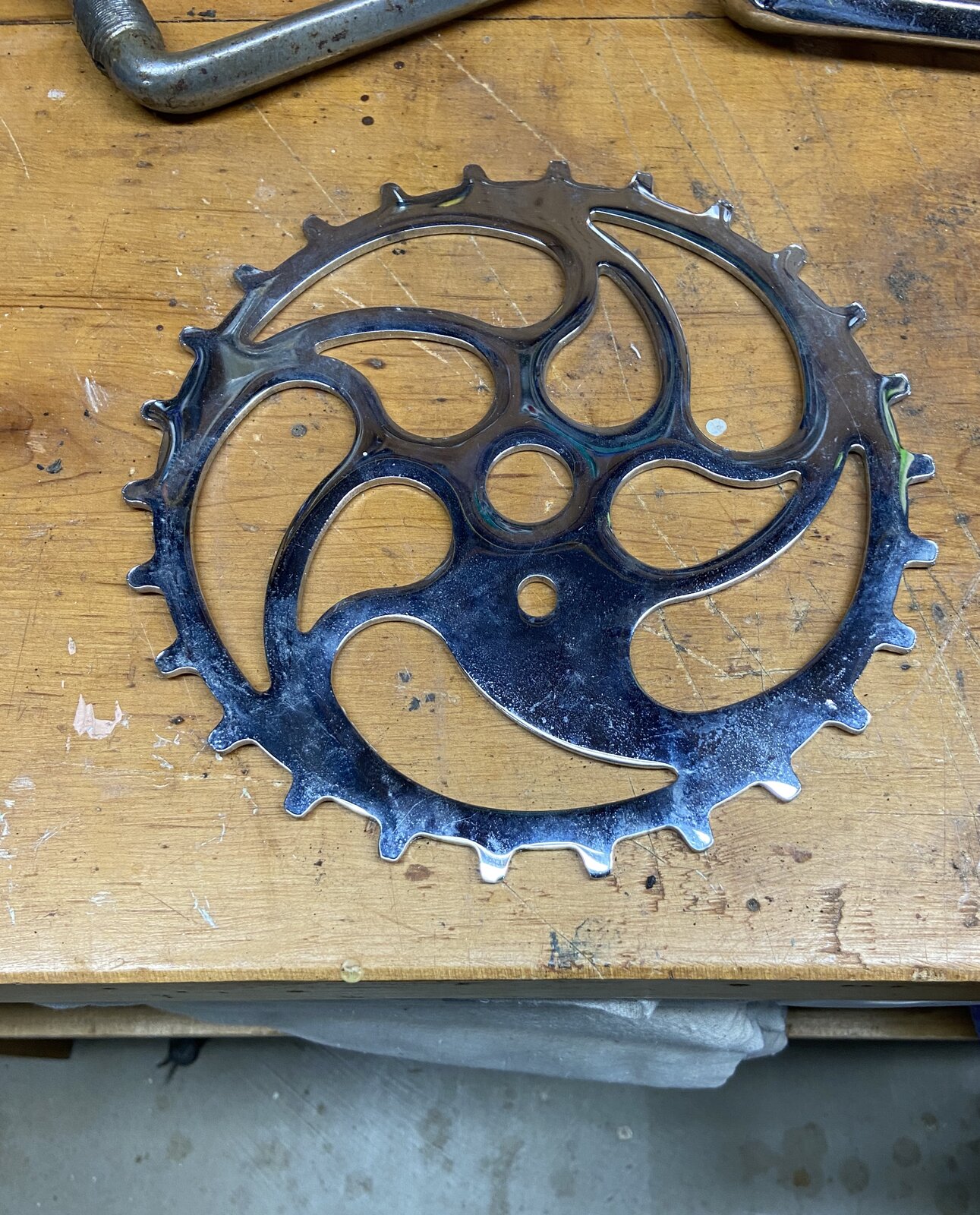 #4. Unknown rear sprocket. Appears NOS
$10
#5. Group of various sprockets.
$10 for all
first picture:
2 on the right SOLD
second picture:
bottom left SOLD
#6. Quantity of 3 Creased Edge Cranks. Probably a name for this style with the sharp edge along the face of the arms but I don't know of any. All arms have 6-1/2" center to center length.
$10 each or all 2 for $25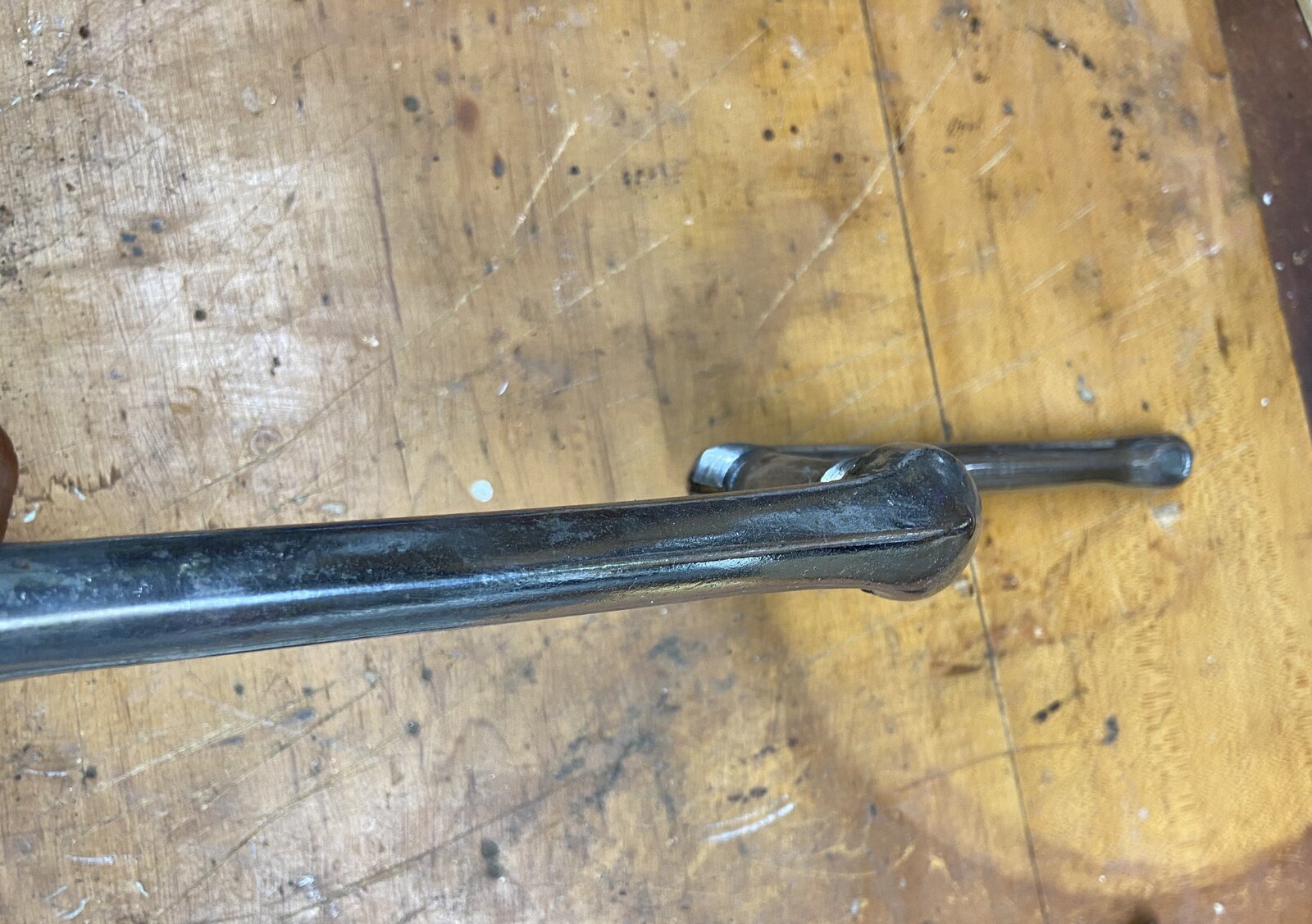 Last edited: