Riding a '38 Autocycle Deluxe
Two pairs of as-found, uncleaned pedals:
Torrington Standard with red clay blocks. The Torrington script "Standard Plant" script is lightly visible on end caps, would be more visible with cleaning.
SOLD
Ideals with worn "Ideal" Scripted blocks, has small wear-through holes in dust caps, one period replaced nut, and thread wear. Retains nickel, could be cleaned-up for different presentation.
SOLD!
Both have straight axles, typical wear, scratches, Block wear, crazes, cracks, and cap dents, as expected. Axles spin freely but need grease/oil. $385 each pair shipped. PM to purchase.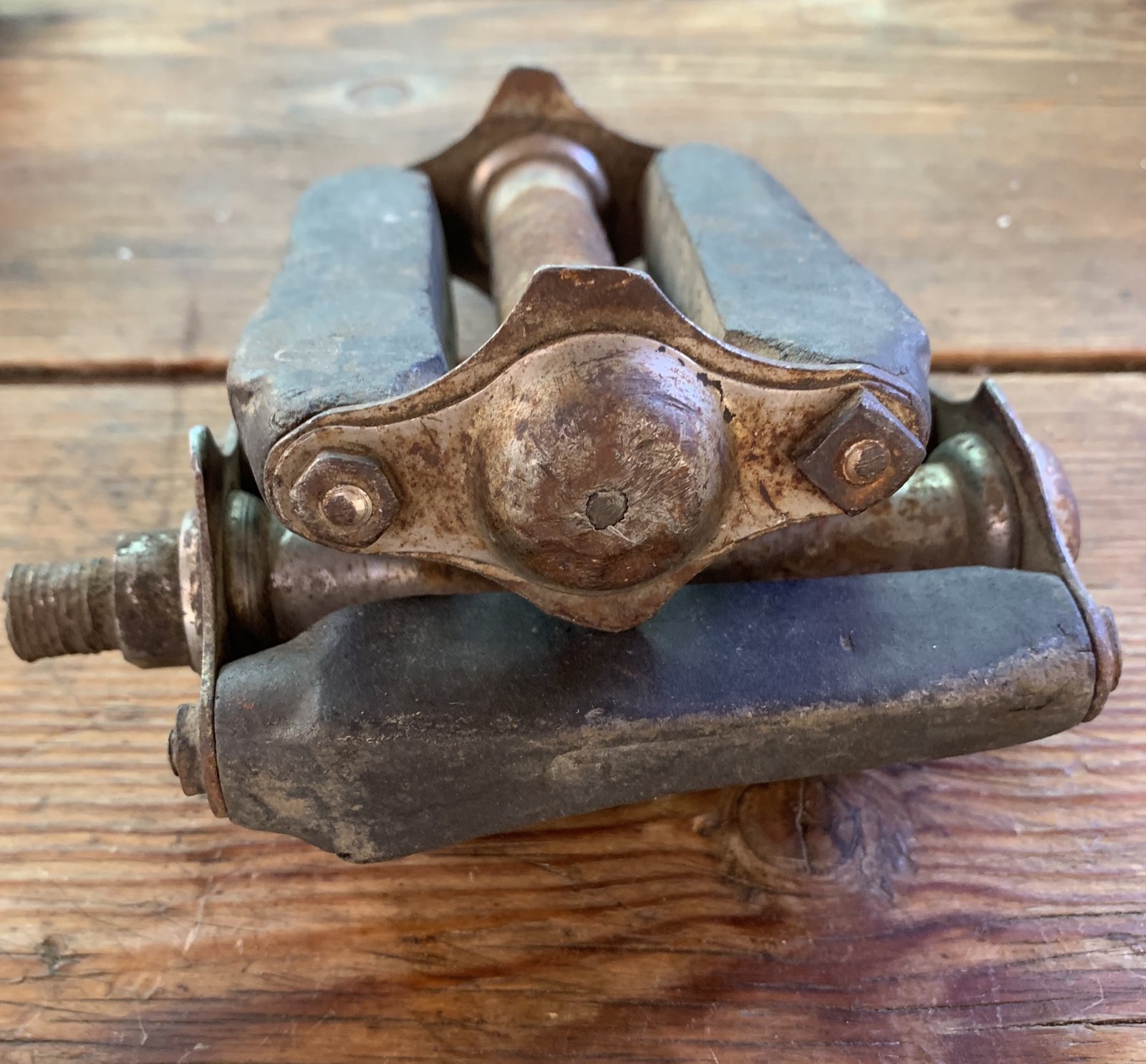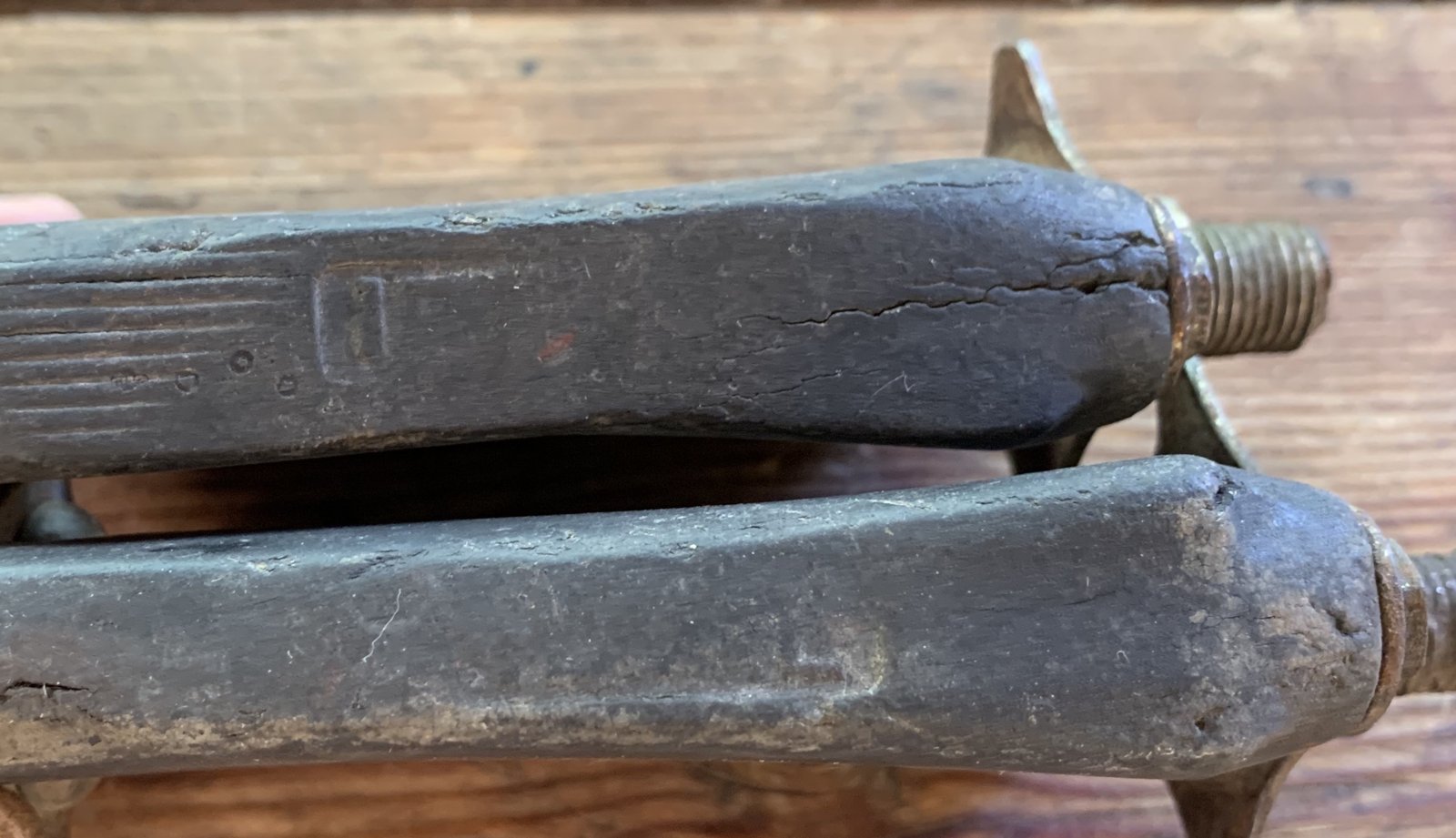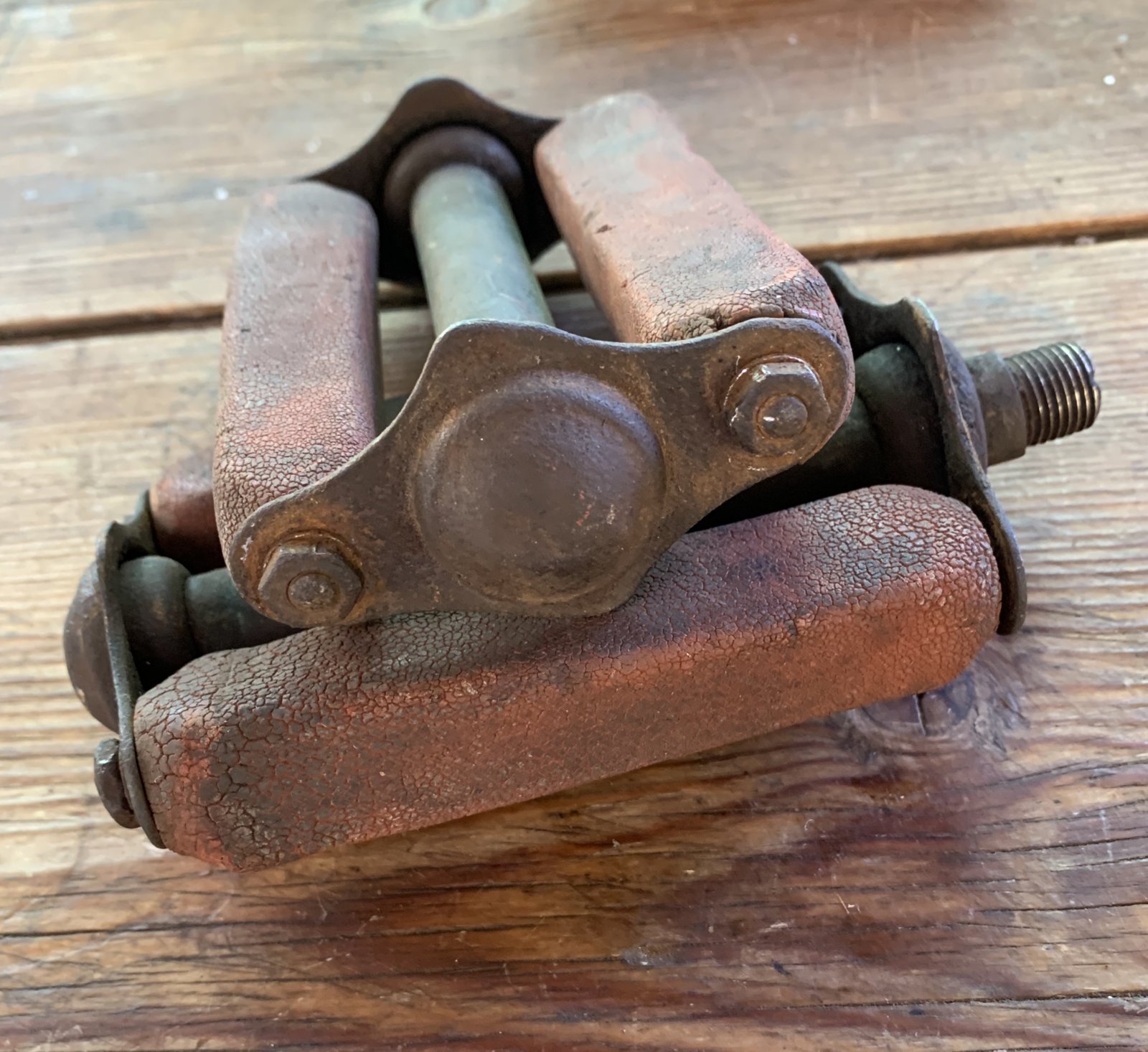 Last edited: