How many types of "steer horn" or "swept back" bars did Schwinn have? In the 1959 catalog, the Speedster (and a few others) are listed as having "7800" handlebar.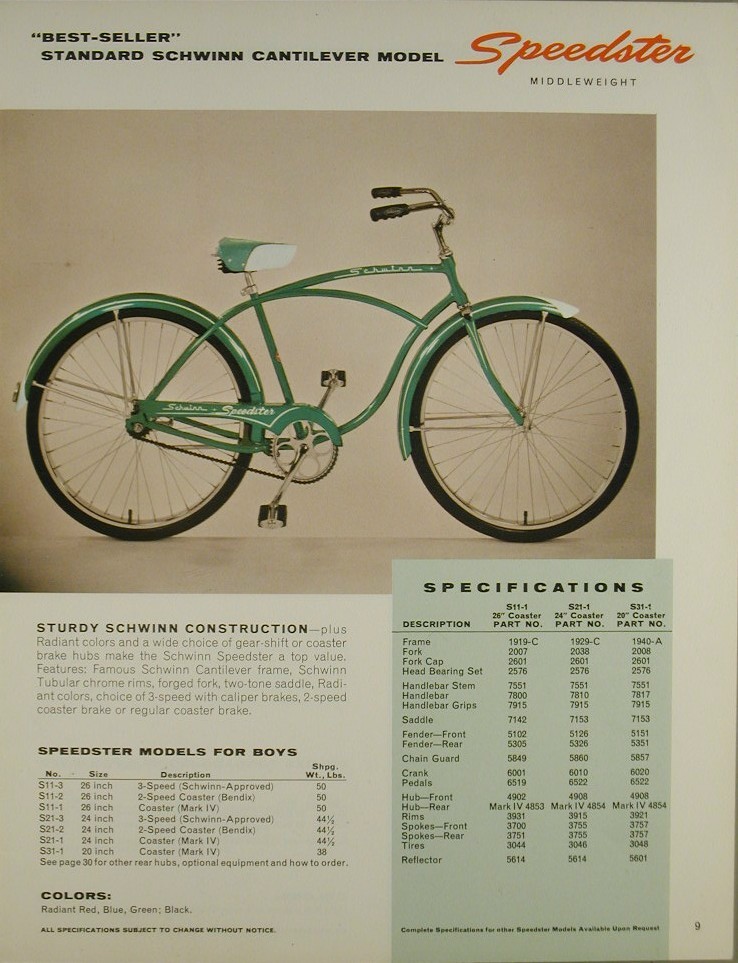 In another thread,
@GTs58
posted this catalog page. It is from April 1962 and tells us that a 7800 is "S.B. 26x8 steer horn type". I guess that's 26" width with 8" sweep? No word about the rise.
The Heavy-Duti has handlebars about like this too.
@irideiam
posted this (and some related pages) in a Heavy-Duti thread. The 1965 Heavy-Duti, and also the 1964 Heavy Duty American that preceded it were specified with 7884 handlebars. It's hard to tell much about handlebars from pictures, but they look pretty similar to me.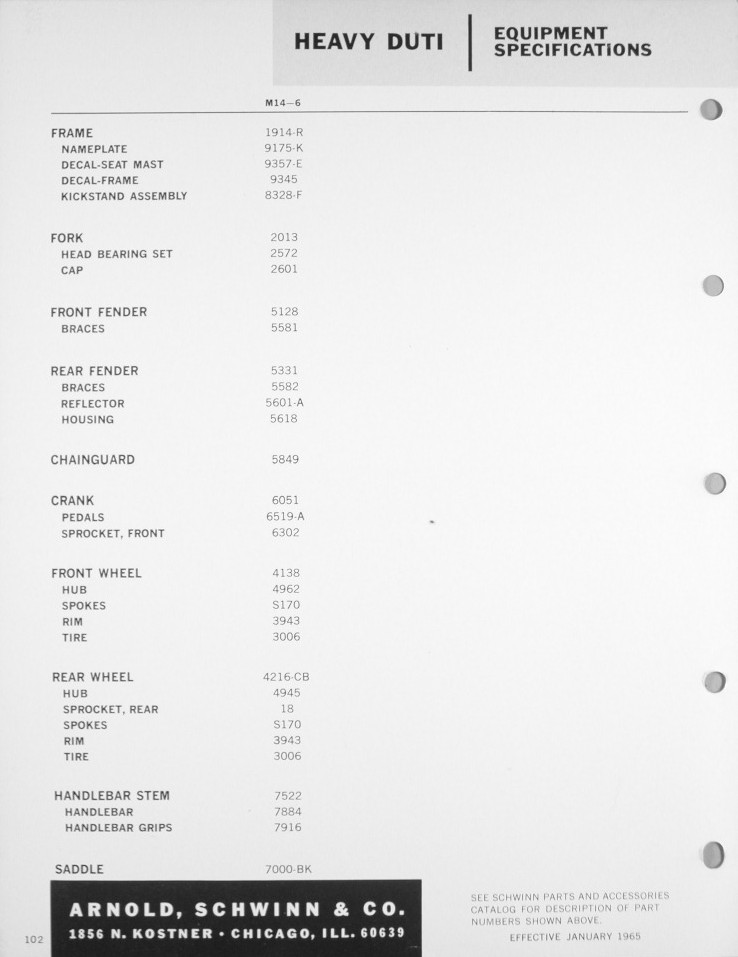 And what of the ones on the Phantom? The catalog shows 7800 for the 59 phantom. Somehow I was expecting Phantom bars to be really huge. Did the pre-59 Phantoms have a different handlebar? What is the difference between 7800 and 7884?
And finally, did Schwinn make these bars for themselves or farm them out? Torrington? Wald?