Stewart Warner (3) vintage Speedometers for display or parts. ( Buyer backed out. Unable to navigate Paypal site)
Here are 3 nice S/W speedo's. All have issues. One has (blackface with 705 miles) had the dinkle paint finish buzzed off, needle has fallen off, and bracket bent straight. Worst of the 3.

One just clicks (blue face without green tape 393 miles) when it runs (all sold as is) but this one I did run on a bike but the clicking bothered me. VERY useable if you don't mind clicking, or remove inner cable/no working, but looks SWELL.
The other blue face/green tape 115 miles on odometer is the nicest but seems to be jammed ( MAY be an easy fix, or just my being clumsy?) when I put a cable in it.
Either of the Blue face would look sweet on a display bike. They all have scratches or minor fractures in the lenses.
Sold as is/final. Shipping to Canada and the 48 States I will charge $20.00( will be more/likely double + that $$ but I'll eat the $$ difference) Sold as is. Payment only with Paypal F/F in U.S. funds. Thanks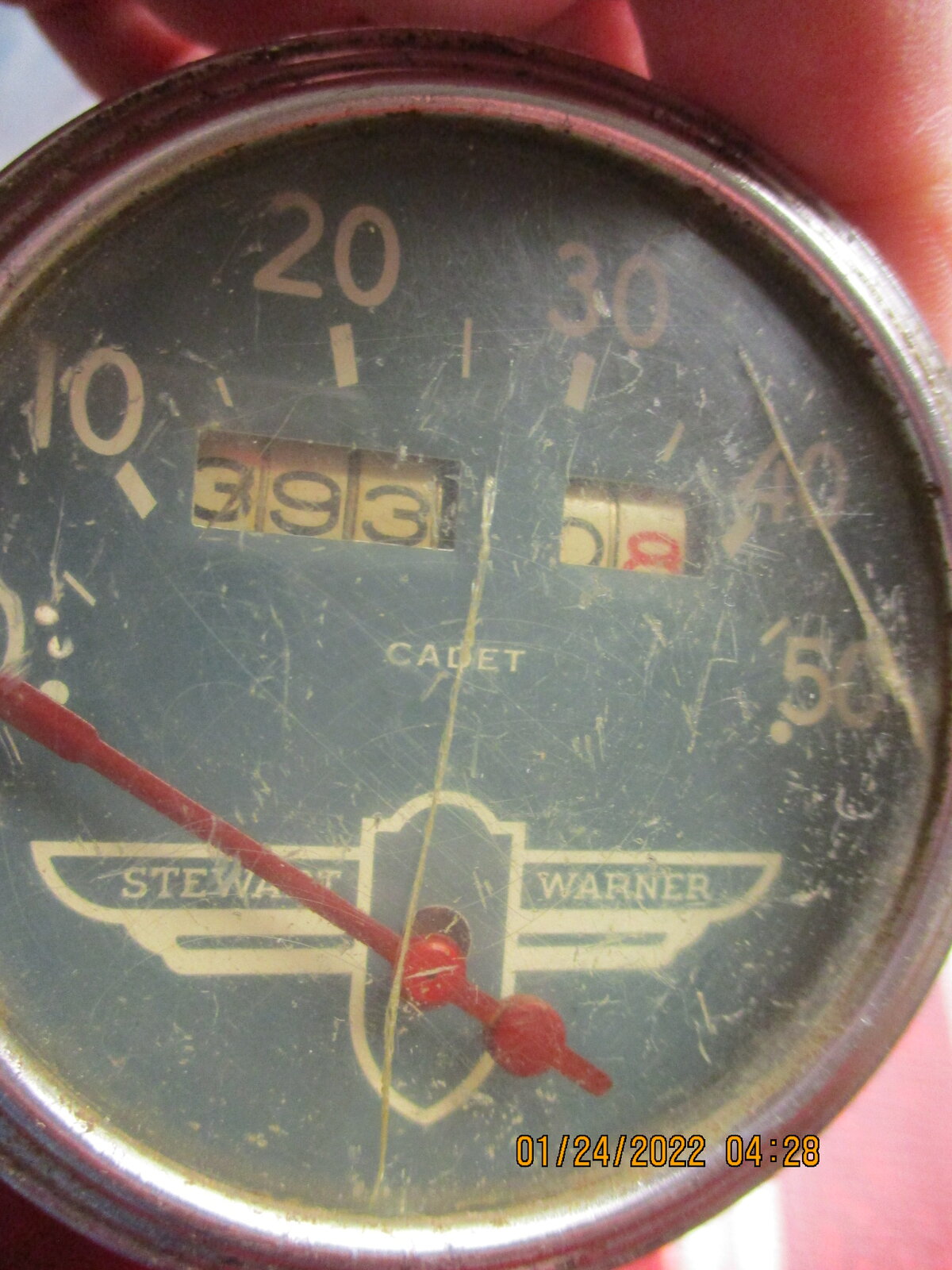 Last edited: