Here is a nice looking speedo with correct bracket and cable. The speedo will clean up nicely if you want, or has a great patina as it sits. Clear lens, bright face. I will include an early drive part, but not sure how it, or IF it will work. I lubed inner cable, needle on speedo seems to bounce, I cleaned up cable ends/threads BUT Sold as is. I could see no way to safely bench test this unit._ _
- REDUCED AGAIN to $175.00 U.S.
funds/
SENT IN U.S. FUNDS/NOT converted to Canadian funds or I get hooped on exchange
( Family Friend so I get $175.00 U.S./you pay a small fee to P/P as Paypal needs a "fee" then I PAY SHIPPING) shipped to Canada or CONUS, paid as F/F only with Paypal. PM to purchase.
Updated pics show closer views on BEZEL on what may or may not be a bezel that was removed/attempted to remove. There is a 1/32" gap at the top on one end that may mean it was tapped to remove? Read this PM if you want more explanation.
Thanks for looking.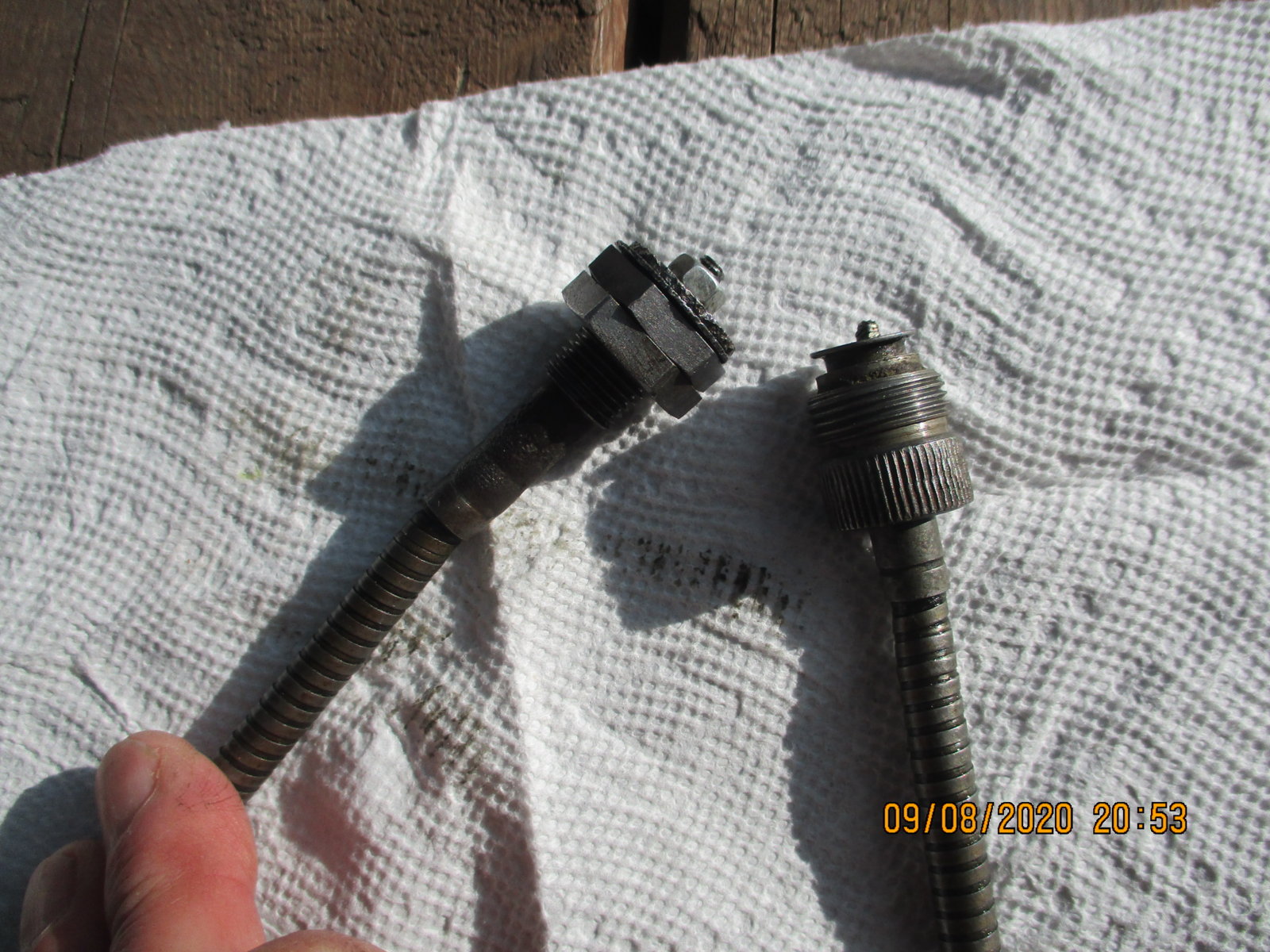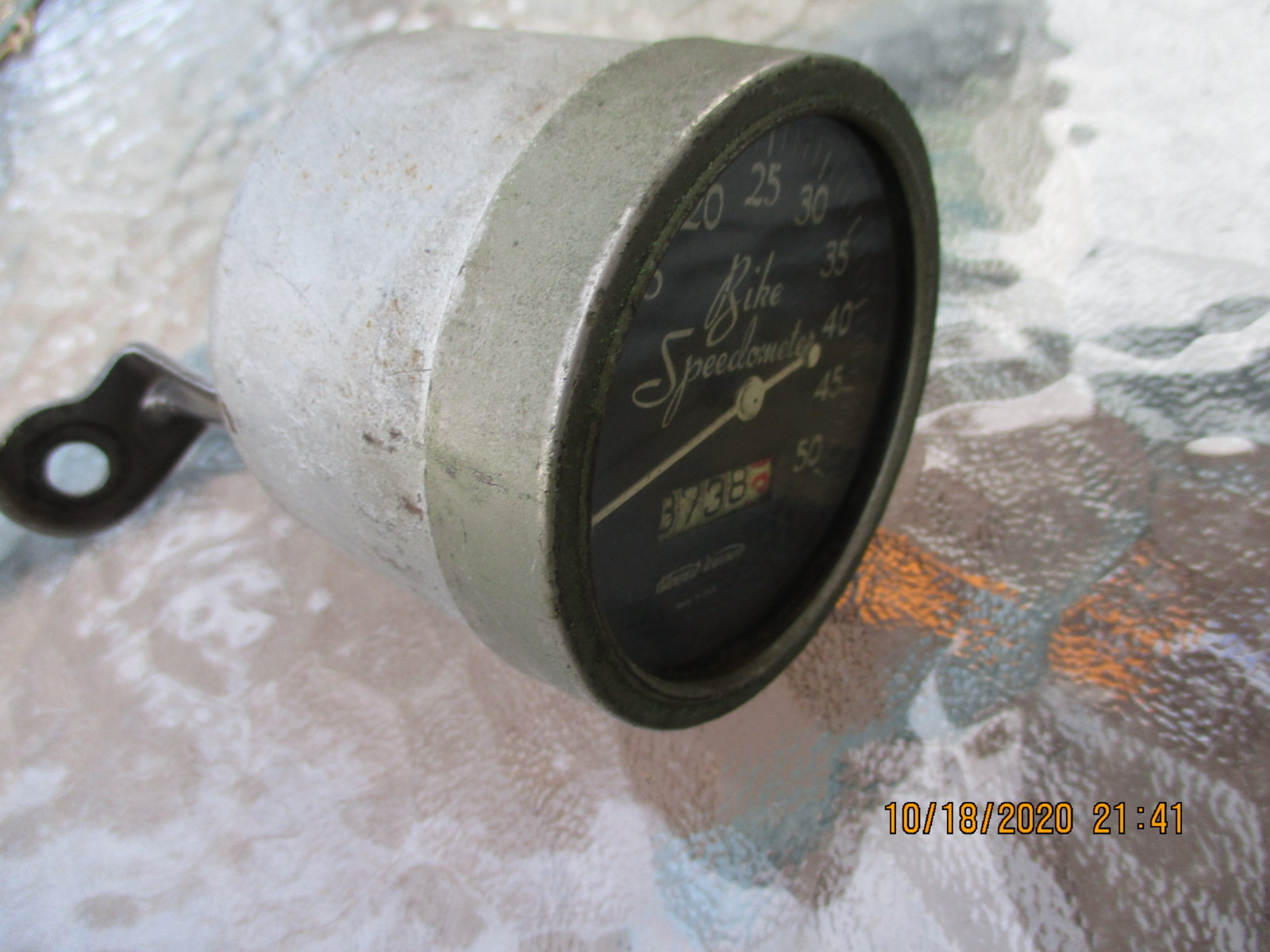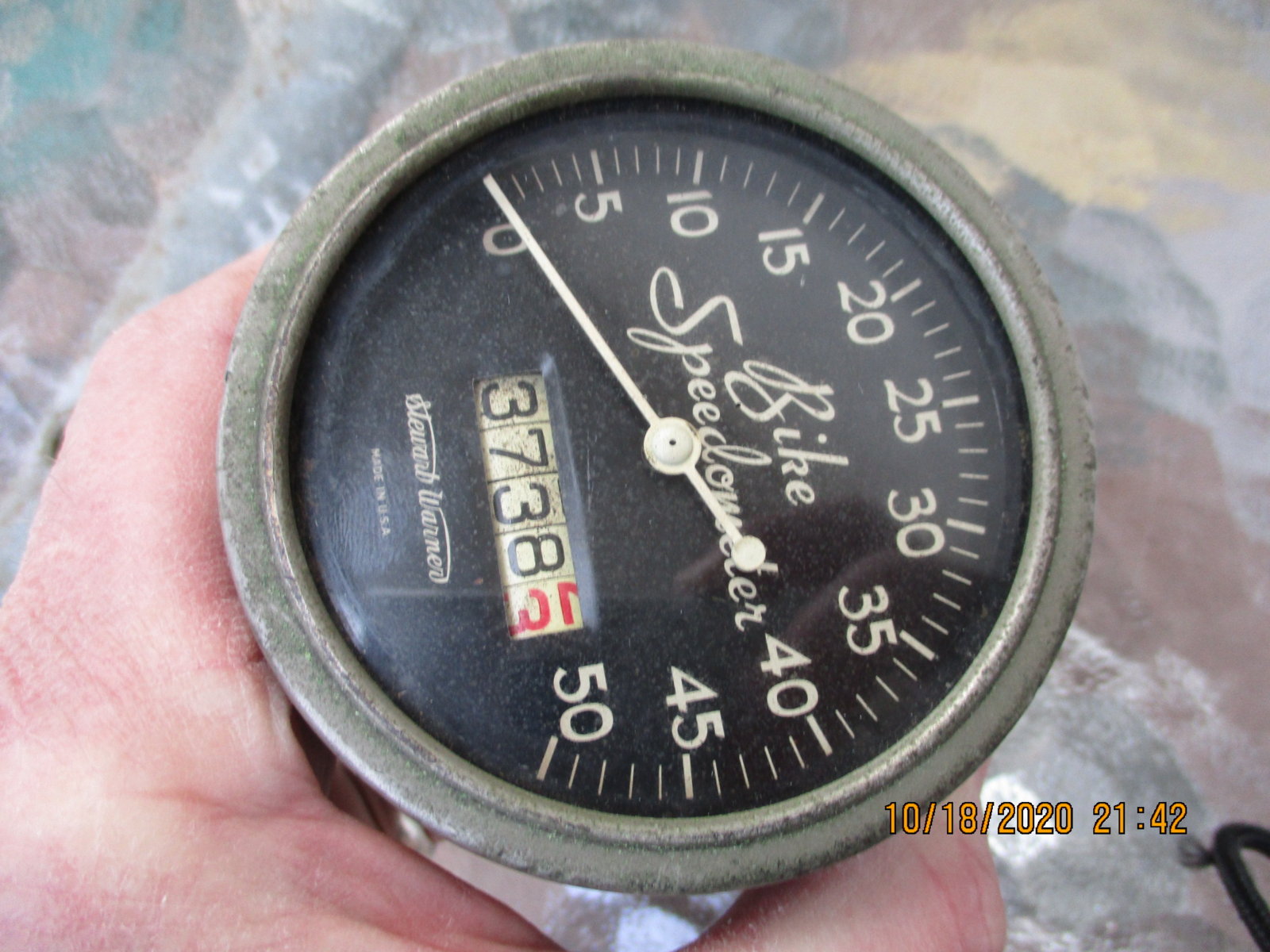 Last edited: