Wore out three sets of tires already!
I hadn't planned on buying this bike; oh, I'd been watching it on my local Offer Up page for the past six months or so, but two grainy pictures, no bio, and a way too high asking price made sure that I wasn't going purchase it. But then the price dropped. And then dropped again. Meanwhile I had my eye on another bike, a '49 Columbia Custom Deluxe, all original with a tank and locking springer fork! Who needs another stripped down roadster? And then the day I was set to go pickup my new Columbia, the seller let me know that it's no longer available. Thanks for nothing. Now I can smell money burning a hole in my pocket, so for kicks I reach out to the seller of this red and white Firestone Special Cruiser. He indicates that the bike is all original, and was his father's when he was a boy.
Original bike? Original owner? Where do I sign?
So we made arrangements for me to come take a look at the bike yesterday, and when I arrived, the seller was there to greet me along with his mother. Very nice lady, and she confirmed that the bike was her late husband's bike as a boy, and it's basically been collecting dust in various garages ever since. Someone had ridden it within the last twenty years or so, as the tires are Duro reproduction brick treads. And whoever DID ride it needs to be flogged, as they apparently rode through either a construction site or some extremely clay-ey soil, as there is an almost cement-like crud coating the hubs and spokes that I'm having a devil of a time removing. Anyway, I explained my intention to simply refurbish the bike and keep it as original as possible to the widow and her son, which made them very happy. I even promised them pictures when I was finished. We struck a deal, and so I toted her home, glad I brought a drop cloth to lay down in the back of the Jeep.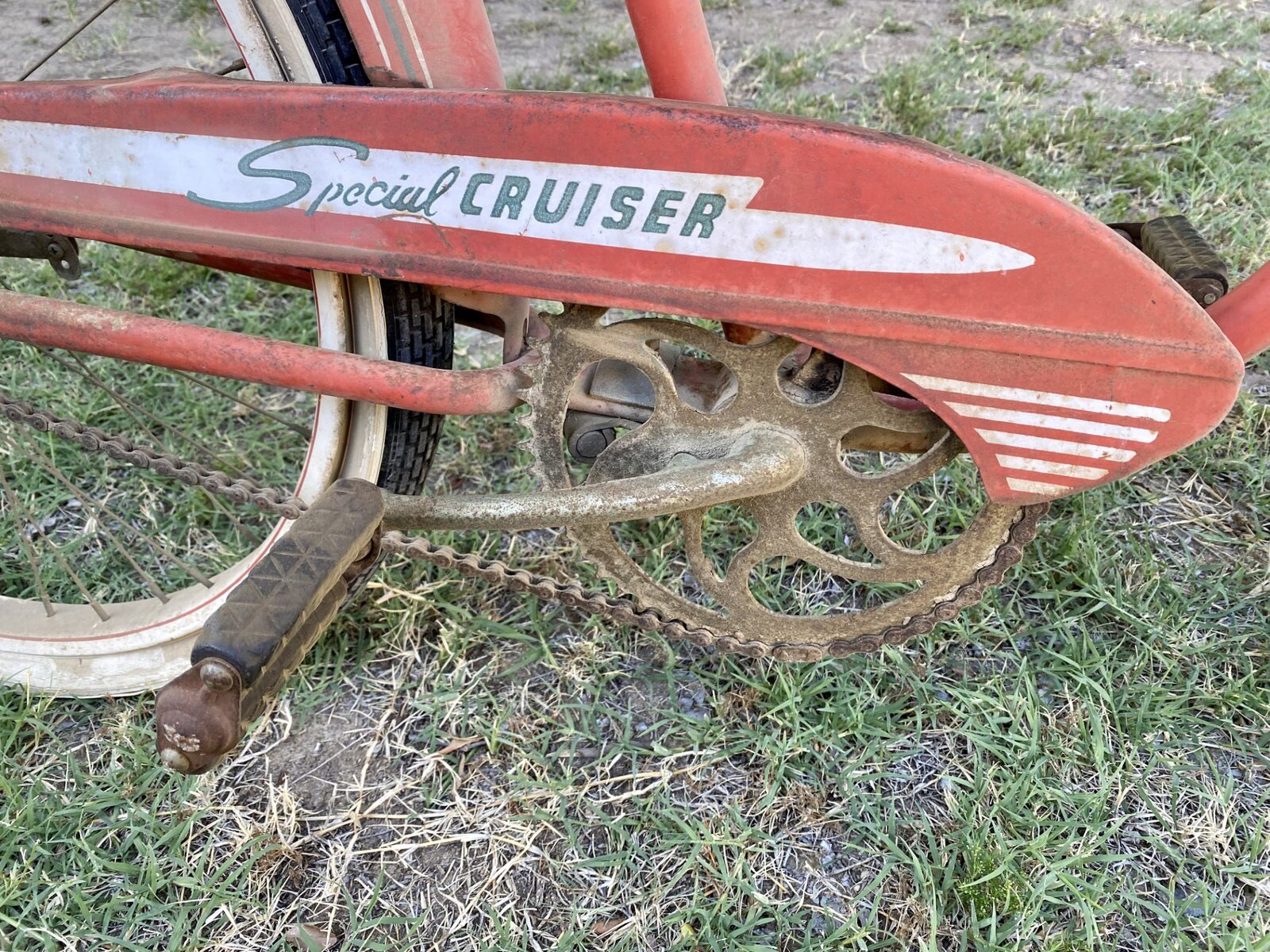 I plan on utilizing @thetinker's tutorial and recover the seat myself.
This is the nastiest crap I've ever cleaned off a bike.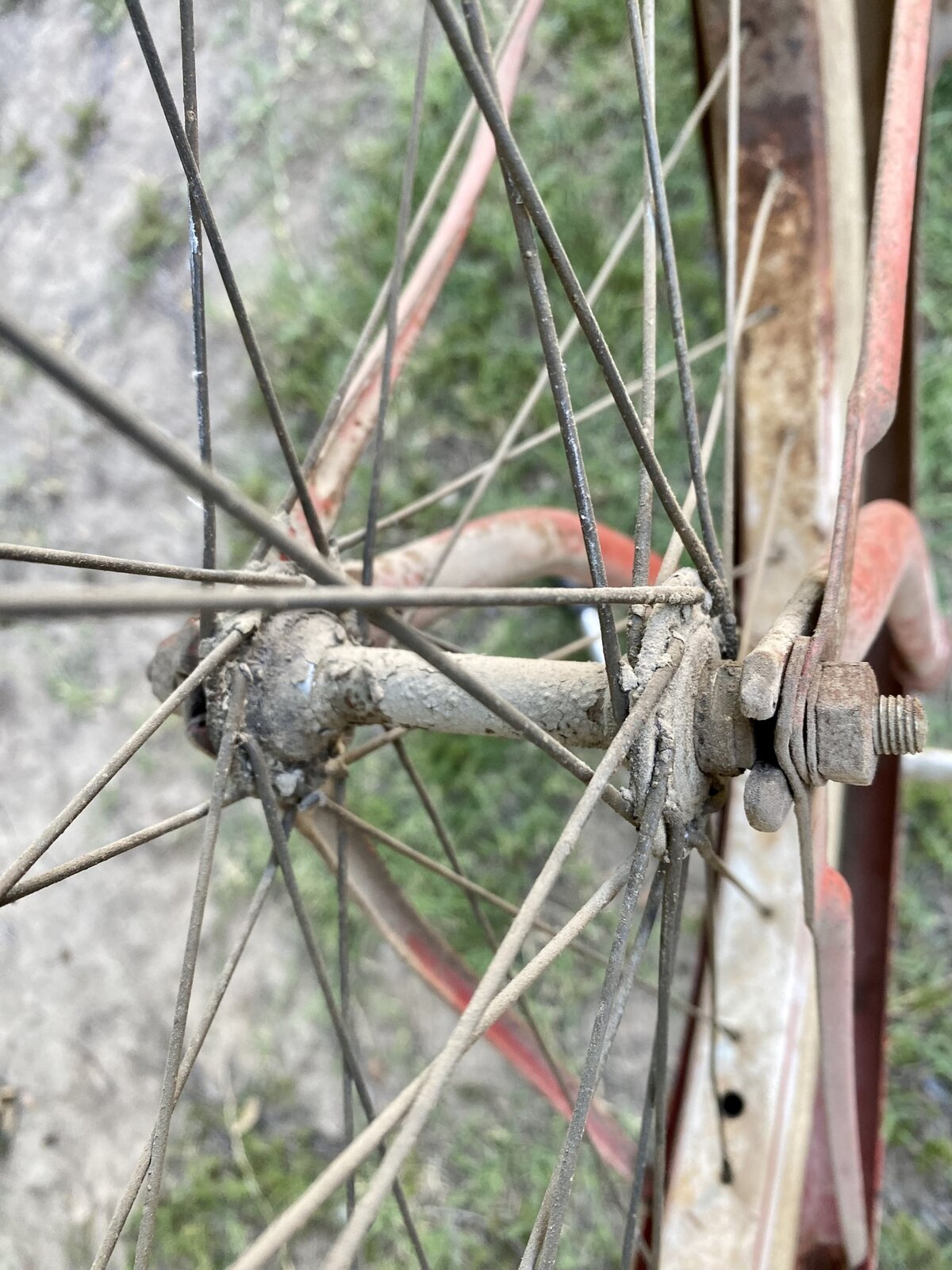 Luckily only part of the front rim is this bad, but still
A brass brush does wonders
Already looking better after a little Simple Green bath
New tires are on the way, and I think a set of truss rods are in order. Maybe if I can find a suitable rack, too.
Last edited: