SUMMER SALE PART 1
Cleaning out the garage. Will be posting basically everything - i hope - in the next few weeks. I prefer paypal as it is easier, if you are a money order guy/gal - im fine with it, just delays things. I will ship everything as quickly as humanly possible. I dont like to wait. all shipping prices are for continental US only.
ND Tie Clip in box. Bottom of the box is dirty : $15 shipped
Brake arms - $9 shipped for any - 2 for $15 all 3 for $20
Hartford retainers + empty box $12 shipped
Mont Gomery both badges $30 shipped
Yale badge $25 shipped
License plates. 1 for $8 shipped. 2 for $15. 3 for $21. 4 for $26. 5 for $30 - SOLD
Blackout front hub. Not ND - no markings. $18 shipped - SOLD
Old cog $14 shipped. I think it is late 1800s... but im sure you guys know better. Had it on a project but sold the bike which had wooden wheels - SOLD
ND Disc Set + empty box : $20 shipped ...SOLD
German bike lock + key $17 shipped [ its heavy ] - SOLD
feel free to comment here, in messages, more pics - whatever
If you want to do services via paypal... 100% fine with it,
but
the prices are not reflecting those fees - so please add the difference.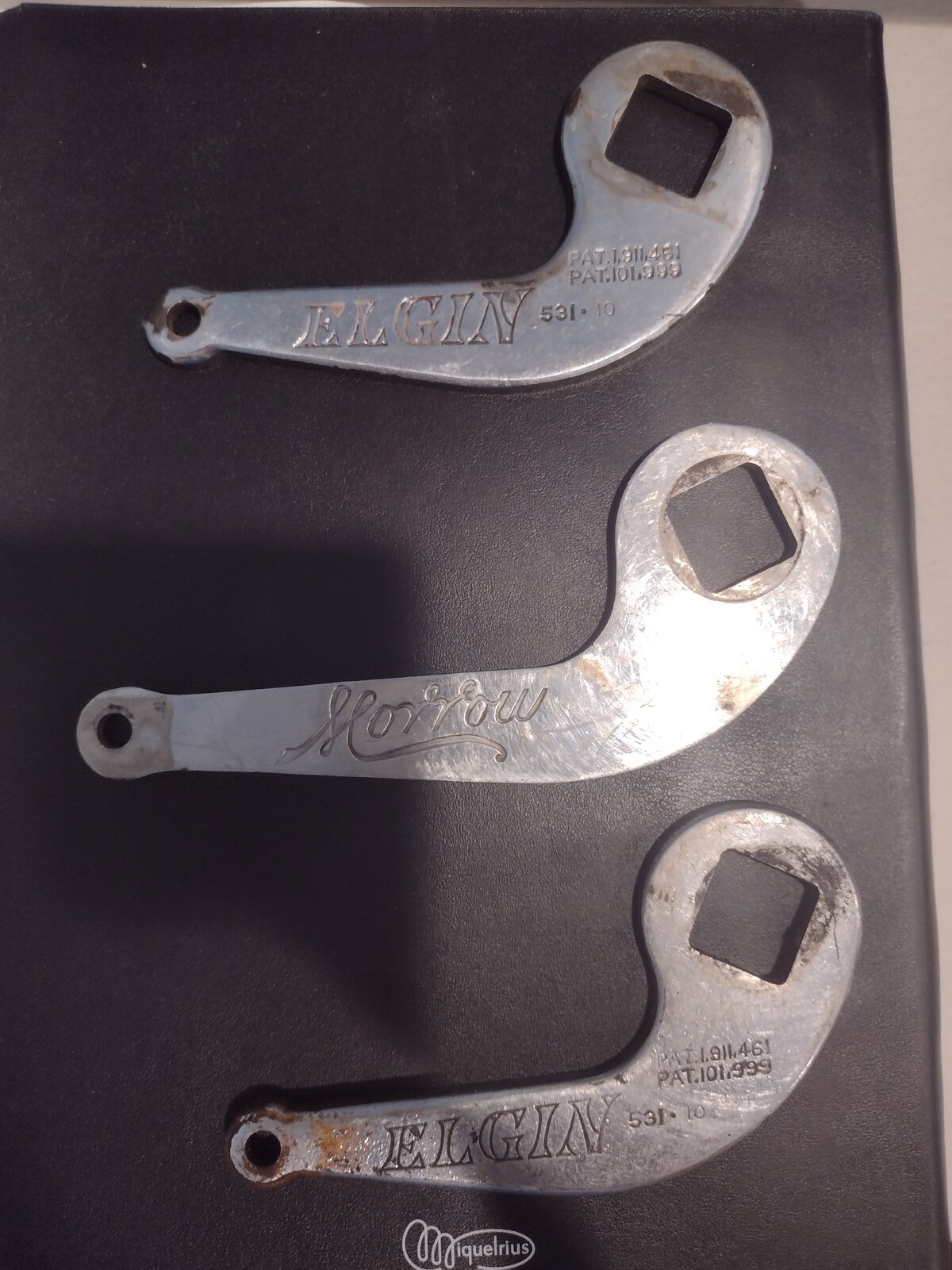 Last edited: