SUMMER SALE PART 3
Cleaning out the garage. Will be posting basically everything - i hope - in the next few weeks. I prefer paypal as it is easier, if you are a money order guy/gal - im fine with it, just delays things. I will ship everything as quickly as humanly possible. I dont like to wait. all shipping prices are for continental US only.
Seat posts - both for $17 shipped SOLD
Bike locks - I dont have the keys for these - $17 each shipped
*** Top Bike one sold
Torrington 8 pedals - 2 came off a bike...1 is for parts and 2 extra blocks - $25 shipped for all of it -SOLD
Oilers - $15 shipped for either one - both for $22. Wood handles... just oily
Fako light and generator. Still has the bulb - $17 shipped
the other generator is off of my 1939 Schwinn New World. The generator actually has a 39 on it. I tried to take a close up pic. I had to cut it off the bike because the bike was toast. If anyone knows anything about this - please feel free to comment. $20 shipped
Blackout Saddle clip - Either came off a new world or a rollfast racer i had. - $17 shipped
If you buy 2 items deduct $4, 3 deduct $8, 4 deduct $12.... etc etc for combined shipping
feel free to comment here, in messages, more pics - whatever
If you want to do services via paypal... 100% fine with it,
but
the prices are not reflecting those fees - so please add the difference.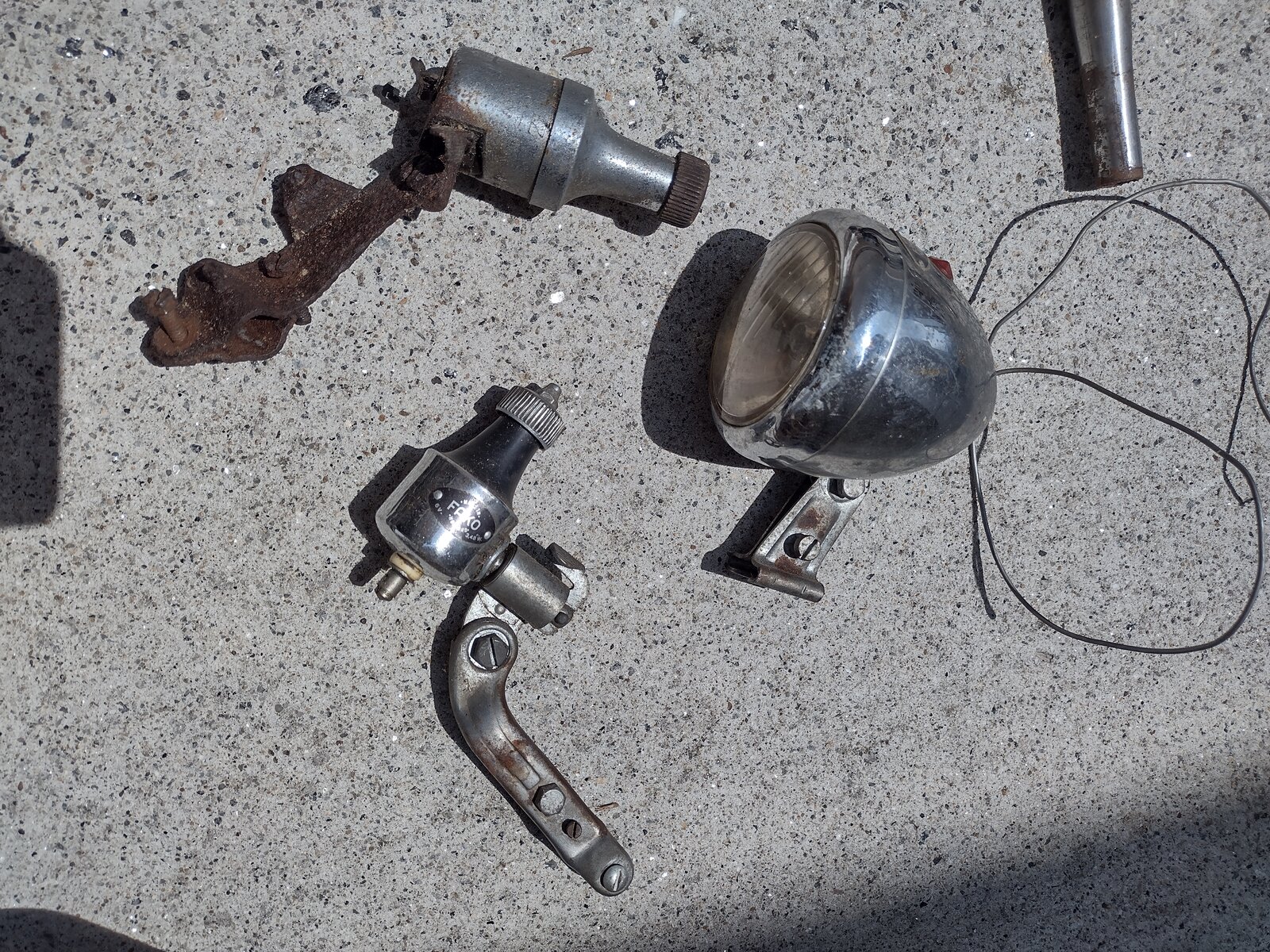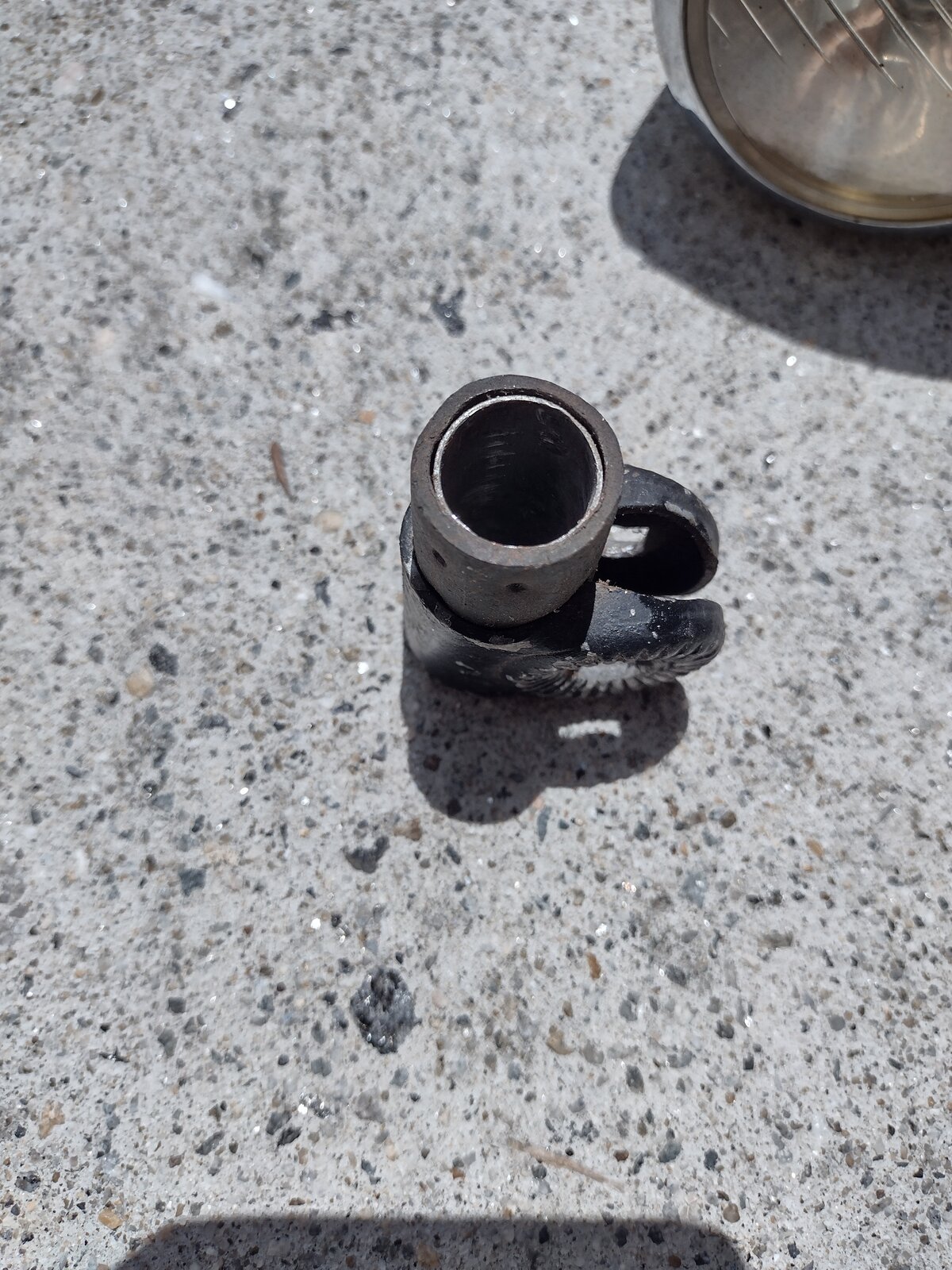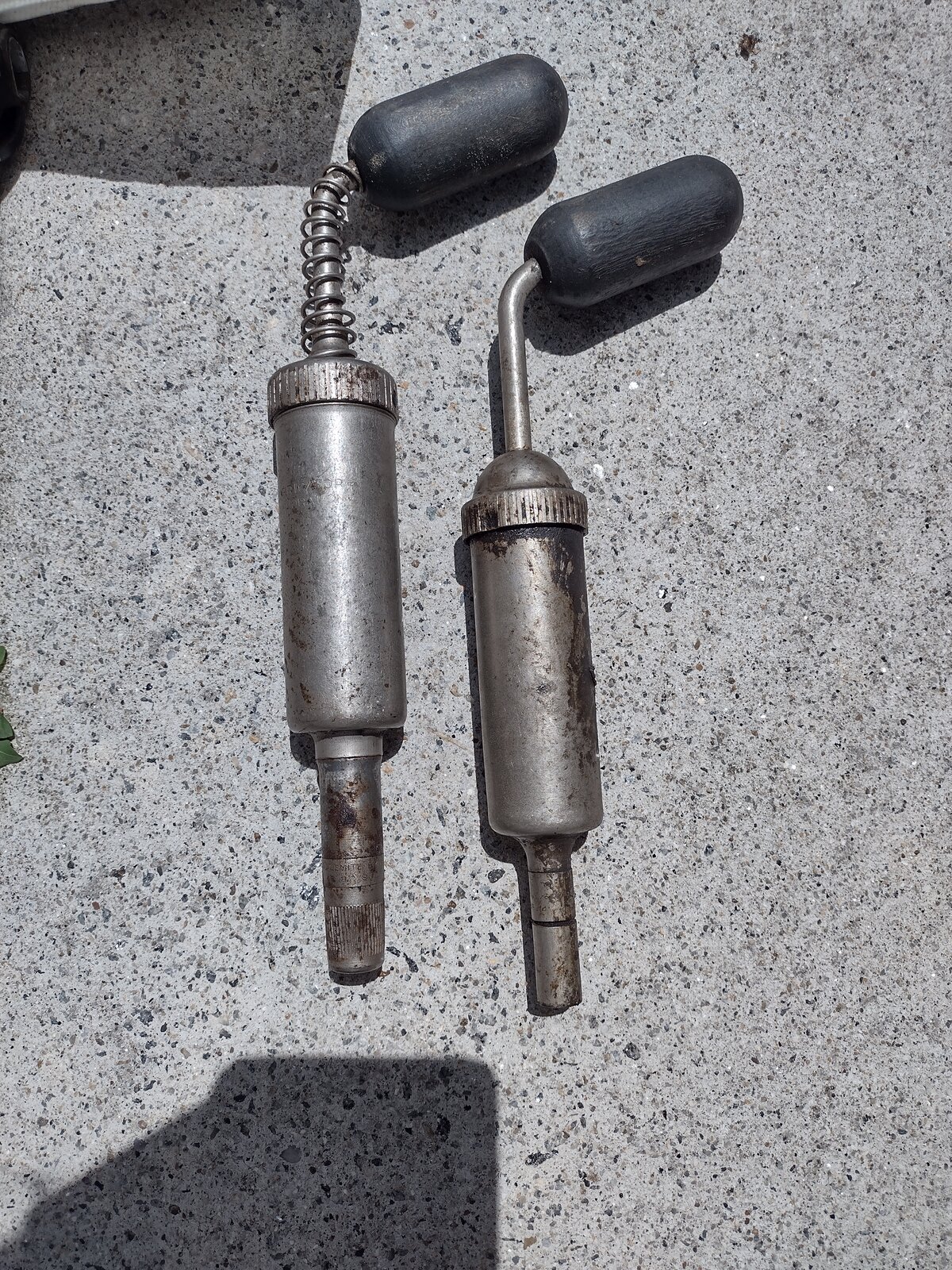 Last edited: