I missed out on a tall frame victor at the Hoosier swap that the owner offered to trade straight up for my wife's Lovell Special. It was a little rougher than this one but it had the fork foot pegs and rear mounting peg and appeared to be complete. I probably would have been in trouble for that as she expected cash in return.
Instead, after manning my swap table pretty much all day I wandered into the other room and spotted a bike I've been chasing since I saw a photo of it at the Portland Scooter meet 4 years ago or so. I offered $50 less than asking and the guy said, nah. Ok, take my money!!! It's basically just a frame, but other than the drop stand, I don't think piecing it together with period correct parts will be difficult at all. Chicycocatalog pic is from 1917.
I know the looks are polarizing but I love it! I'm guessing it'll handle worlds better than a cycle truck but it's haven't ridden it yet. I need to de-bling it. I immediately unbolted the ape hangers and sold them. When I got home I put some more appropriate bars on for a pic. Richard Pointed me to the proper Fauber ring at another table!
And lastly, I brought home some beautiful door handles for a small cabin project I plan to build on the other end of my property. Turns out, the guy I bought them from has this same bike and offered to send photos to aid in the resto. It was good to meet some Cabe folks as well and a great day overall!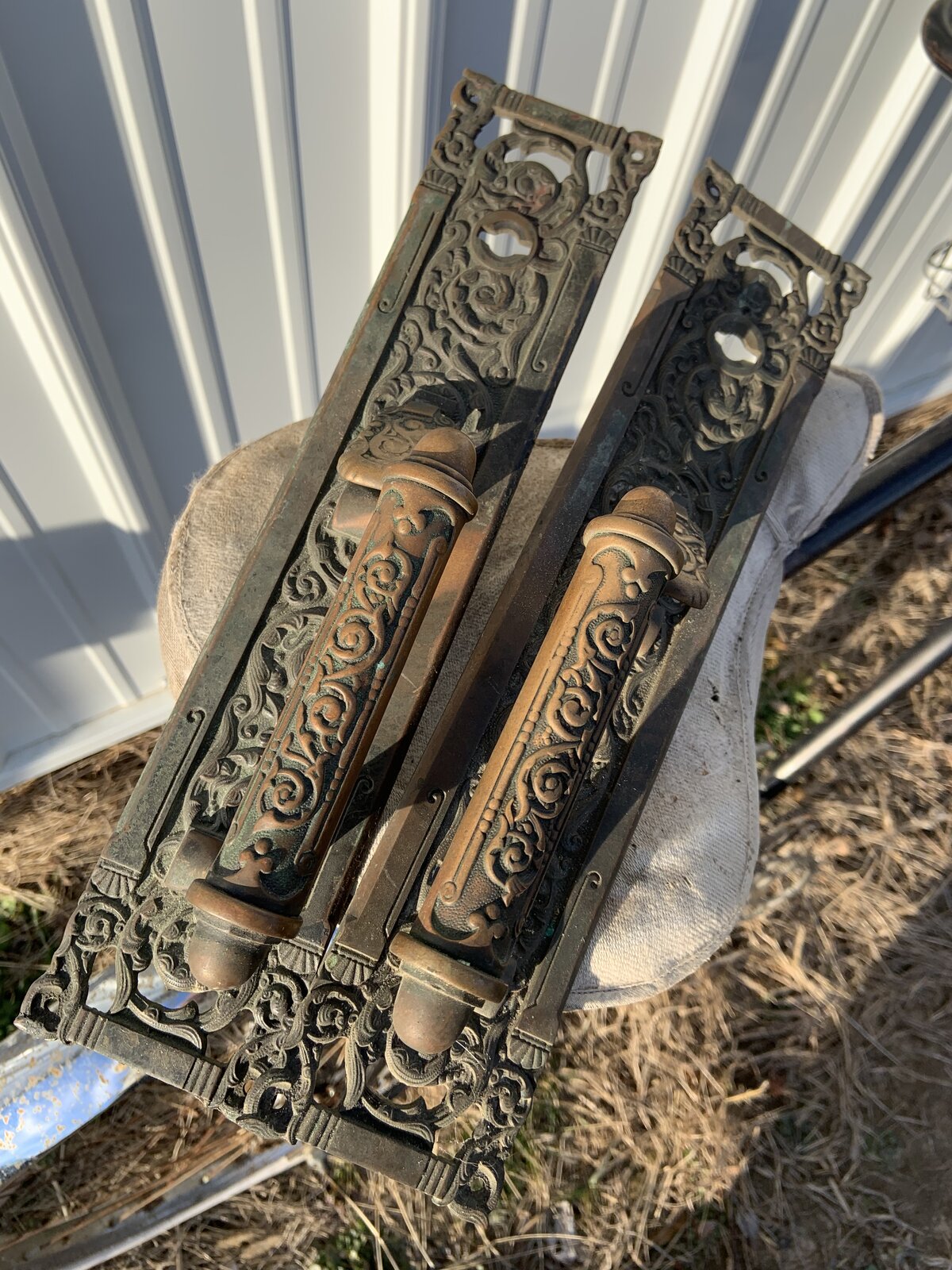 Last edited: