Riding a '38 Autocycle Deluxe
The 1906 Light Motor Co. Fairy finally arrived from its' boat trip from the Netherlands. The twin opposing cylinder engine which was refined by Joseph Barter for motorcycle use. It became the forerunner for the thousands that were subsuquently built by Douglas using the Barter patents and then licensed by BMW, and finally Porsche.
This Dayton Motor Bicycle engine also came my way. It has the rare carb with the Dayton script. Smith built these for Davis. It is missing a heap of parts and has the wrong flywheel. If anyone has a magneto, flywheel, or other parts please reach out. I would like to make it a running display model.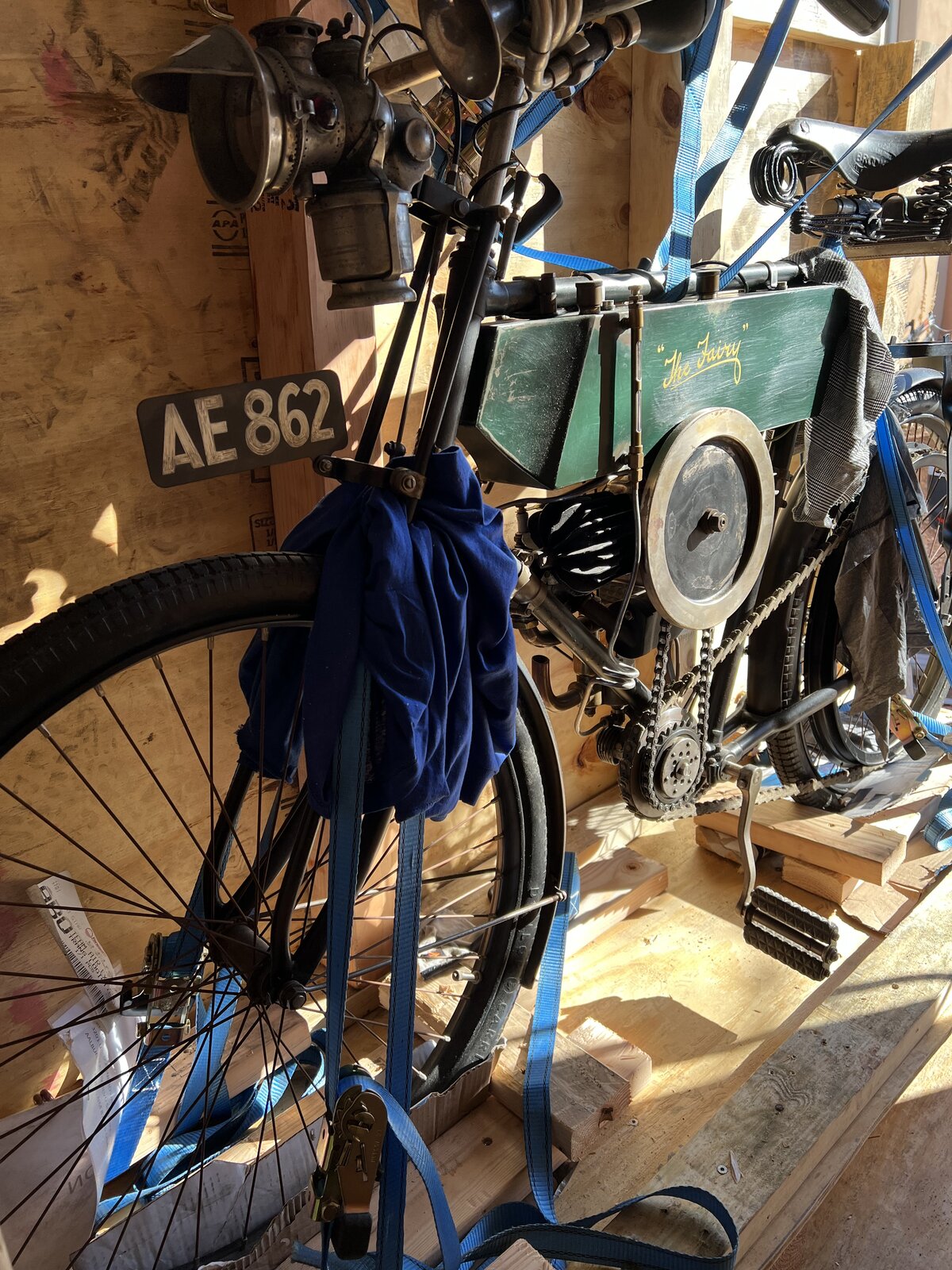 Last edited: