Riding a '38 Autocycle Deluxe
Sorey folks, I over slept this morning.
Autumn is here. Fall colors are blooming and bike shows are happening.
Hope the hunts are plentiful.
Let's see what relics you've found from the past week.
Whether, it be bike related or not. Please, include pictures as we do love pictures!
No bike stuff this past week but, found a wallet emptier.
And a vessel my grandson and I can enjoy.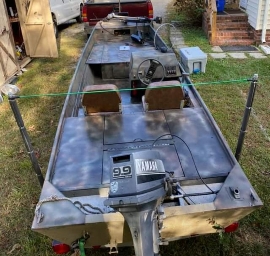 Sent from my SM-G955U using Tapatalk