A good week. My 1959 Rockola Tempo II stereo juke box was delivered from sunny Saskatoon, Saskatchewan, Canada,bought locally some KILLER original Coke signs ( '38 Flange/green border all porcelain) 40's tin 6 pack and glowing bottle that came from a collection that originated from the city dump over 5 decades ago. Coca Cola would literally "dump" outdated signs ( even if new) and Calendars back in the day.
Many of the signs picked from the city dump were used ( never put up in or on a store by Coca Cola!) as scrap metal to nail image inside ( nail holes through the backs) for storage sheds and metal cladding on shop and industrial creations. The current seller, a semi-retired antique dealer/pal Mike bought stuff ( boxes of new 1957 Coca Cola Calendars and lots of signs) back in the 70's from the long since deceased " city dump picker/sheet metal old guy" then his deceased Son in Law in that era who later left it to his Son.
The Son sold the last to Mike last week and I was top of the list to pick the "litter". I also bought an amazing all original (Orilla Ontario Canada made) Texaco pump porcelain sign. No repop or "fake patina" on these bad boys!!
To round things off, a nice 1962 all original 22" Yonezawa Japan metallic red tin Cadillac toy car from Ebay arrived. It has a damaged roof/slightly damaged original windshield, but overall it's amazing. Years ago I would have taken it all apart and either reduced the dent or had a body man pal give it some love, but I just couldn't on this one. It's just too nice to even gently bend/open the tin tabs.
I'll post after this a few more items I found at an antique sale. I think I've limited out on this
thread?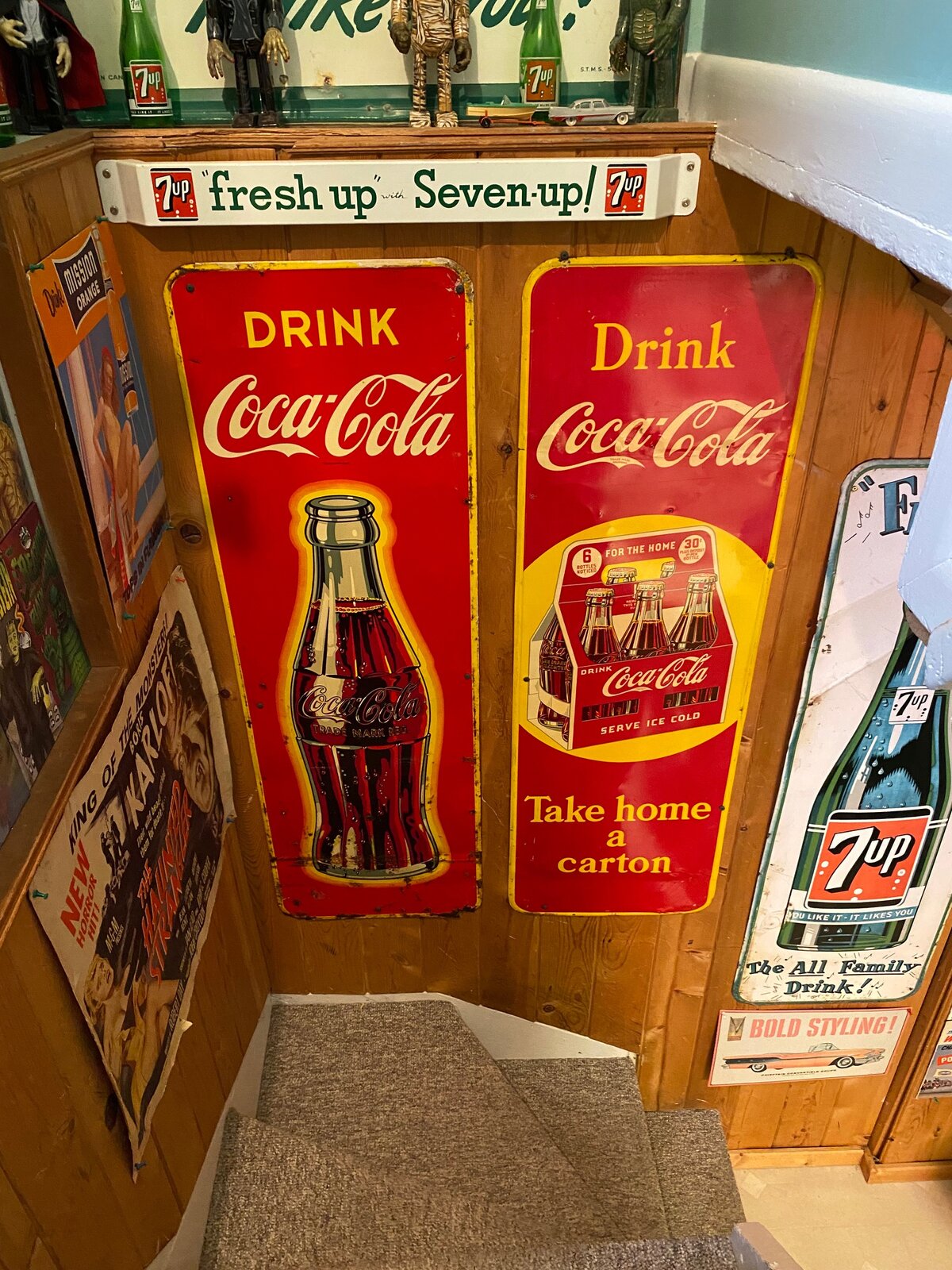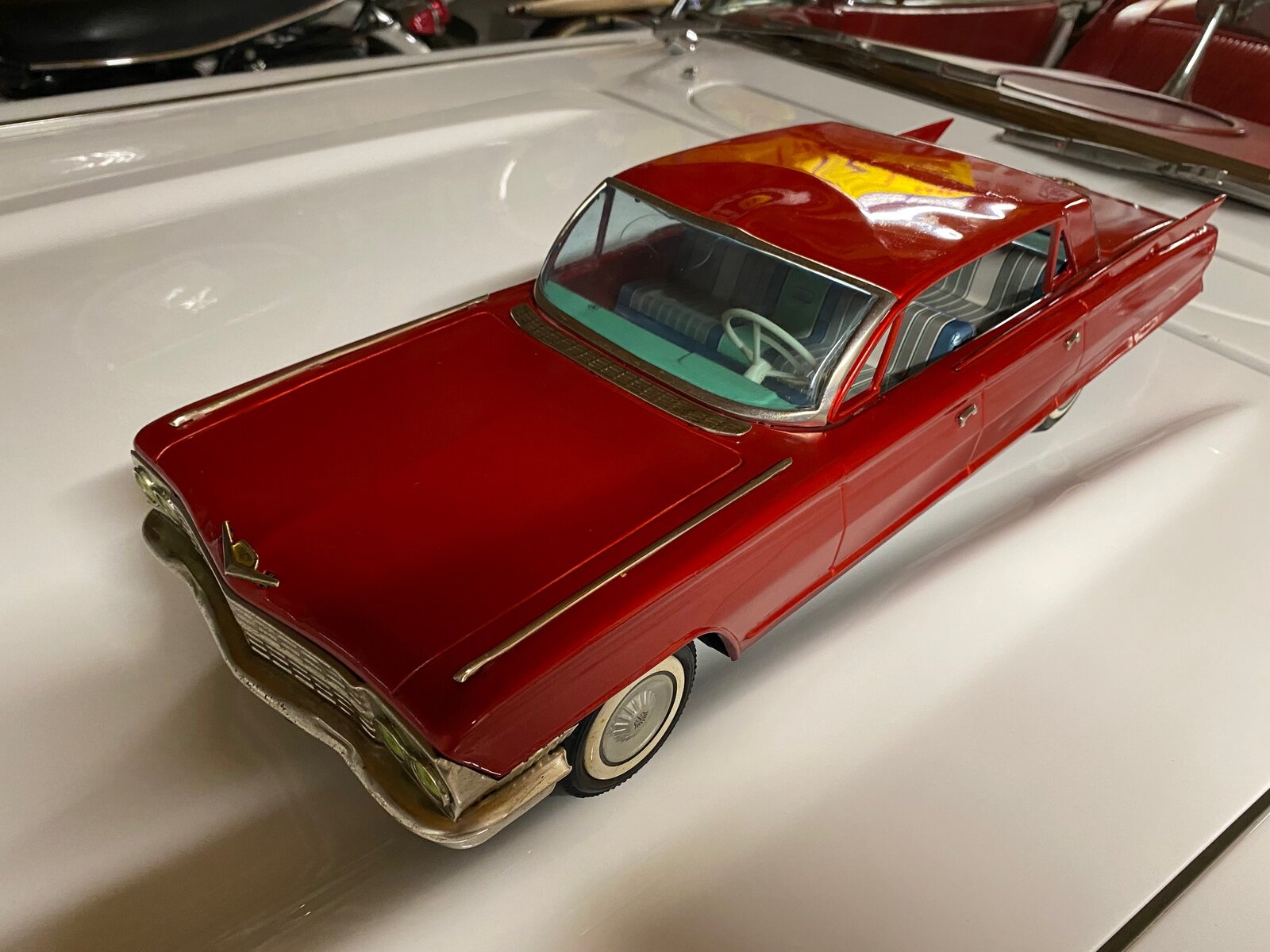 Last edited: