I'm the Wiz, and nobody beats me!
Nov 18, 2009
23,338
Chicago area west
I know….. another project, and I haven't finished the last 10...….
1940 S/N D2327 The New World + Ryobi 30cc Over Head Cam (not just valve) power plant. (these things really honk!)
Ok, Purchased a S430 powerhead for $60 shipped
remove powerhead from tool output shaft
hacksaw off excess material
remove clutch drive housing
make shim sleave to bring to 1/2" od to fit 1/2" i.d. bike cog (off garage door opener or maybe self propelled mower)
install into recoil/clutch housing
re-install on engine
Bottom bracket crank was turned down to 1/2" to mount a 4 step pulley (for another project), but mounted a 16" sidewalk bike chainwheel cog to large size end.
design/build mounting brackets
after many trial fits....
Over head Cam bike engine.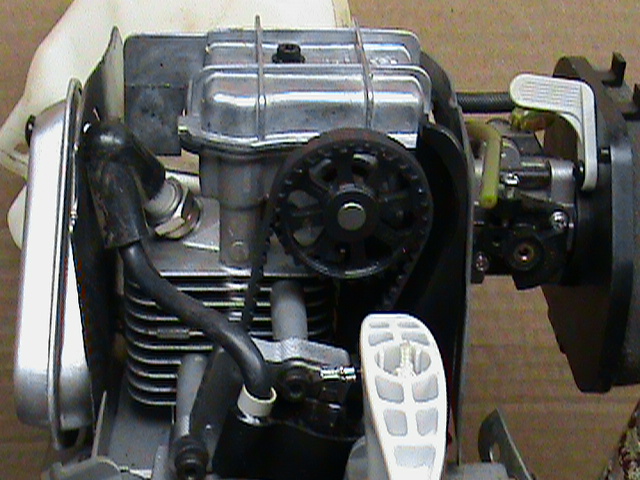 Last edited: