Riding a '38 Autocycle Deluxe
An original paint "as-found" Imperial by Ames and Frost from Chicago men's bike. I am guessing 1901- 1902? Paint is really good, excellent OG downtube decal. Good bright parts, rat traps are missing their dust caps. Nice tires, the front is a period Goodyear (both show wear and have some losses, great display tires). Overall the bike is in good condition with normal scratches, scrapes, and wear as one would typically see on a lightly worn bike; there is a subtle bend in the downtube that could be massaged out if you were to make this a rider. It is hardly noticeable and doesn't need attention as a display bike; on the underside of the tube, near the head tube, there are two small ripples (see image). The original cork grips are rough, both inner brass ferrules are loose from the cork, the right grip is missing a chunk on the underside. The original block chain has very light rust and is a little stuff (would be an easy clean). The light goes with the bicycle, it is decent but has some crazing in the housing and the mounting bracket attached to the bike is homemade. The Troxel saddle top is like new and is an outstanding period survivor, I can't say I have seen a nicer one! Please let me know if you have any questions.
$1,800 shipped obo. PM to purchase. Now $1,500 Shipped! NOW CRAZY PRICED $1,200 Shipped.
Display stand not included.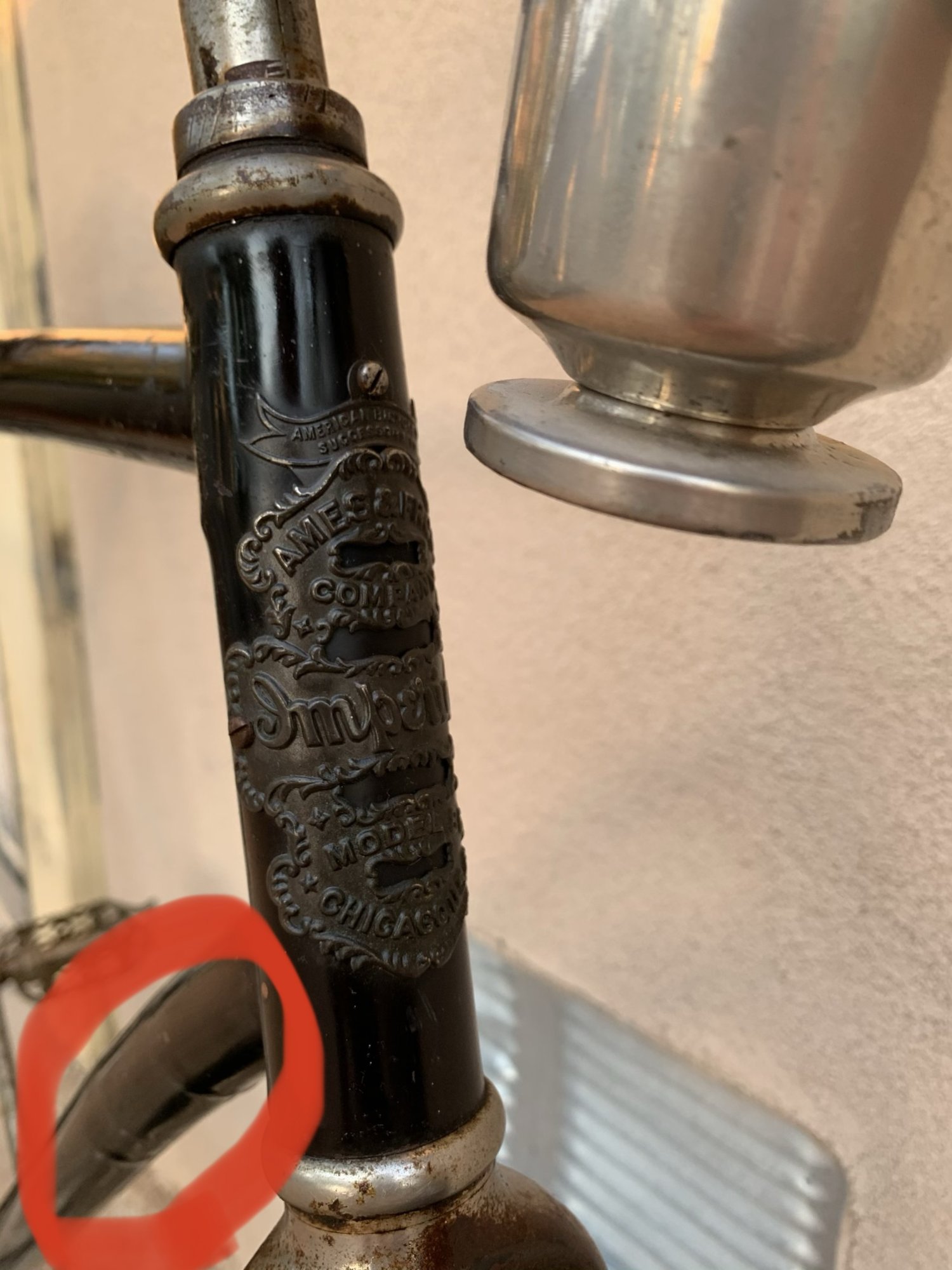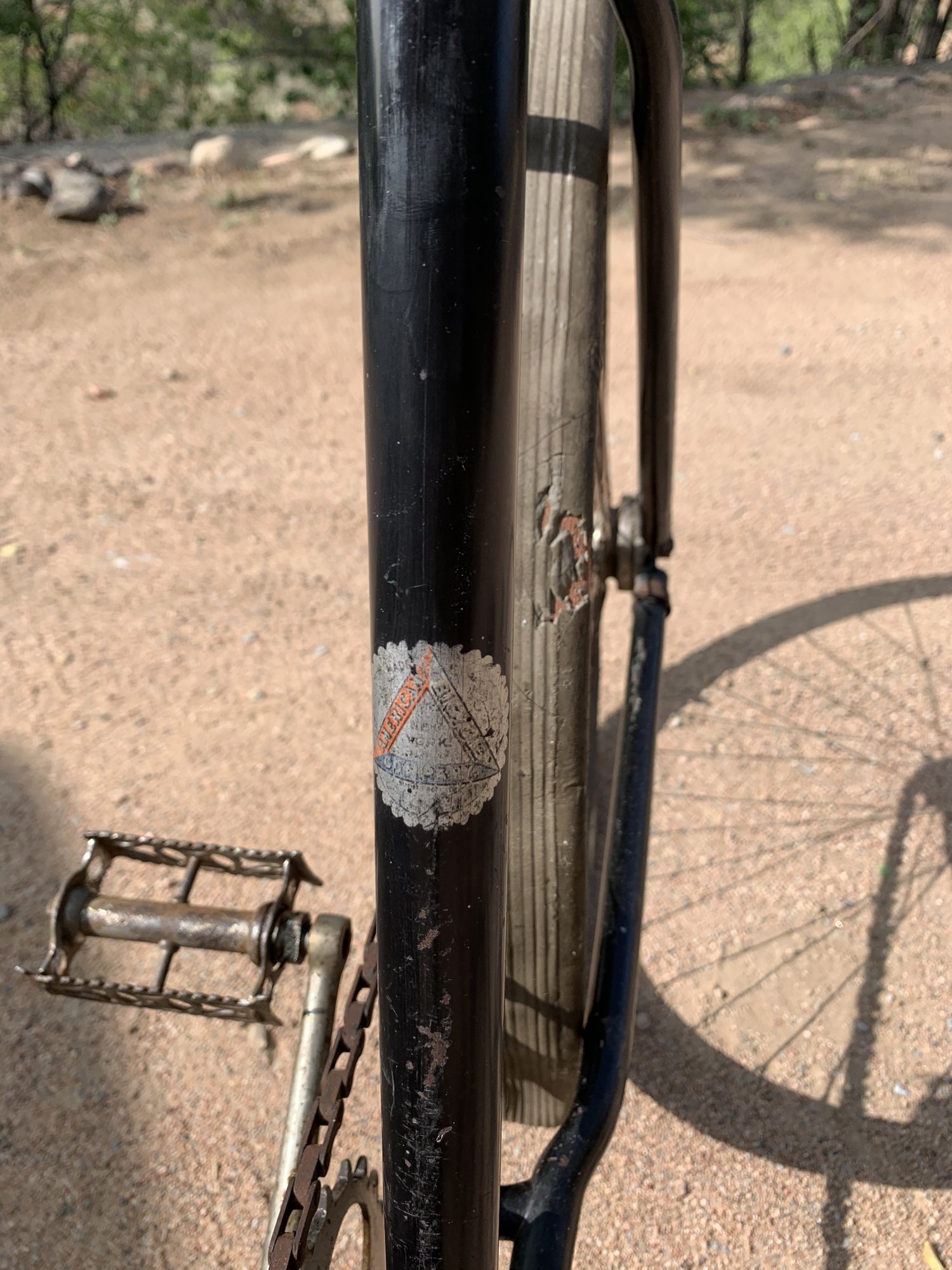 Last edited: