Riding a '38 Autocycle Deluxe
Very nice start to a prewar Snyder built motorbike ballooner! Mid 1930's frame and fork plus a key parts package to get you started. This is from the transitional era and could have run a 28" high pressure or 26" balloon tire setup (not included) as shown in the mock-up pics I've just added. As you can see there is ample clearance and visually it's pretty good looking...
Most of the heavy lifting is done... It has a correct fork nicely resized to proper length with room to accept a top truss plate, and has undergone a precise multi point frame and fork alignment. It's also been test fit together and all threads and hardware is free running.
Includes complete headset, bottom bearing cups, seven seatpost, shim & clamp bolt set and with rear axle adjusters.
Ready for your concept and cosmetics!
SOLD thank you CABE!
Nate VT
401-548-9082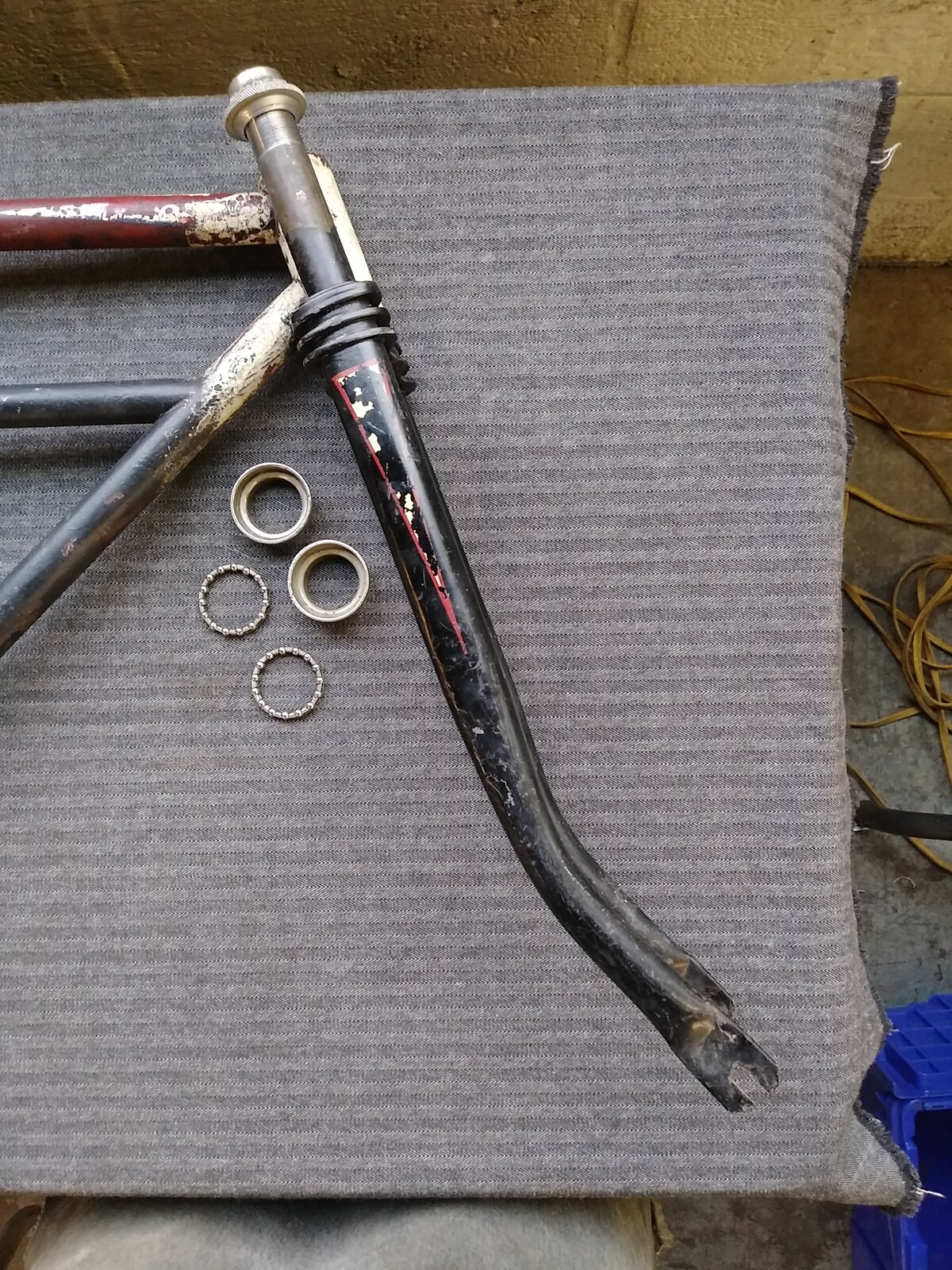 Last edited: