Savor these Tasty Bike Morsels:
A. Nice Early Compax Adjustable Bars
Excellent patina for your sweet TOC.
245 shipped
B. Beautiful Italian Wool Jersey
Very Good Condition
95 shipped
C. Early Chainring
75 shipped
> > SOLD
D. Schwinn Paramount Tourist Grips
Similar to chubby oval grips, these are the larger version, used on the Paramount Tourist and Tandem Town & Country. Nice !
75 shipped
E. RARE Ivory Reflector Grips
I have never seen these !
135 shipped
> > SOLD
F. Autocycle Finger Grips
Imperfect, but real. No holes in ends.
65 shipped
> > SOLD
G. EARLY Large New Departure Bell
Very nice two tone chime, works great.
Very rare bell
155 shipped
> > SOLD
H. Another EARLY New Departure Bell
Excellent tone, works great. Model "E10 1/2". Also, a very rare bell.
85 shipped
> > SOLD
I. Rare EA Horn Unit
125 shipped
J. Interesting Colson Grill Tank
Aluminum. Hmmm, not sure about origin.
How about 145 shipped
> > SOLD
First to reply gets 'em !
PPFF please:
tocatahula@gmail.com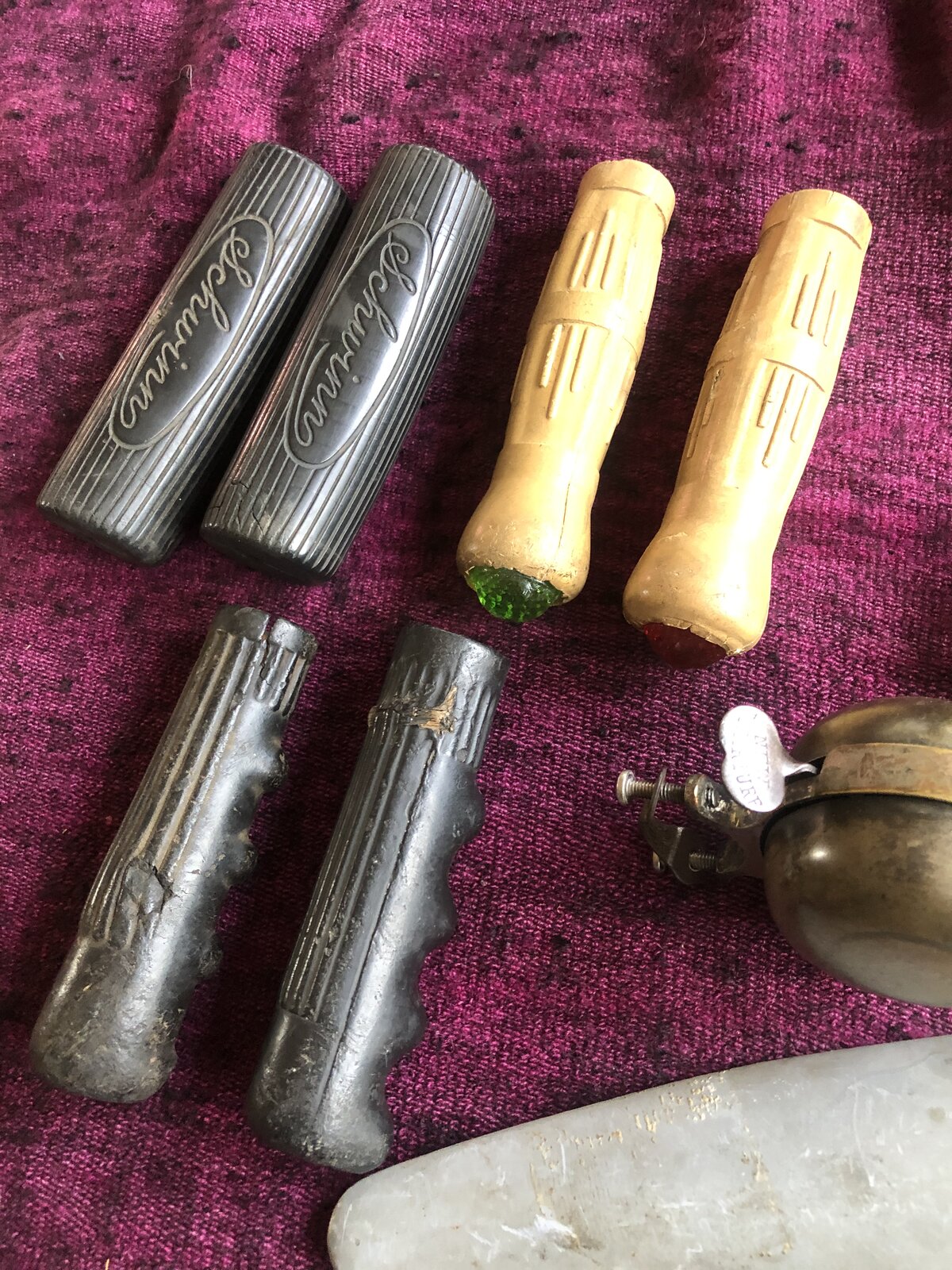 Last edited: