Riding a '38 Autocycle Deluxe
Does anyone know anything about this company or have a Girard Duplex bicycle? I have a nearly NOS example that may have been a factory or dealer display model? I purchased it this past Spring at Monroe from the John & David Traum.
@David T
The previous year I had purchased the chain ring and crank from them on my trip East to Memory Lane. They bought a collection that belonged to an old Wheelman who sadly tore many of his bicycles apart.
Thank you for any information. Photos to follow in the next few days.
This ad is from a 1915 issue of Bicycle News: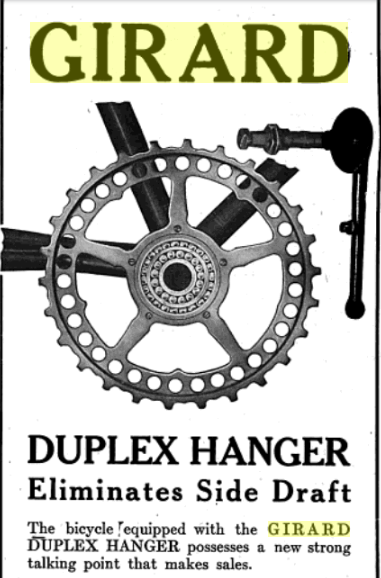 Last edited: