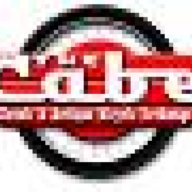 CABE owner
Staff member
System Administrator
May 21, 2006
3,237
Dalworthington Gardens, TX
This is a most amazing catalog. I am guessing late teens to early 20's. Walthour and Hood Co. from Atlanta Georgia. 208 pages of some amazing bicycles, parts and accessories. Bicycles such as Dayton (10 Pages), Yale (9 pages), National (8 pages), Snell (6 pages), Walco (8 pages) Niagara (7 pages), Pierce (9 pages), Emblem 8 pages), W&H Heavy Service bike, Roamer bicycles, Dixie Bicycles and tricycles and scooters. Also featured are 8 pages of tires, 6 pages of hubs, 6 pages of seats, 6 pages of handlebars, stems and grips, 5 pages of bells and horns, 8 pages of lights, and pages upon cool vintage bike parts and accessories.
By far one of the most comprehensive catalogs of the era.
$29.50 shipped in the US. Please send paypal to
oldbicyclesm@gmail.com
.