Wore out three sets of tires already!
On one of the bicycle FB groups, someone was asking if they knew anything about what this bike was. The frame struck me as the coolest Ive seen for a "lightweight" bike.
I asked for more pics and after a little while the guy found his answer and posted its brand with a pic of another.
The first pic in question was of the black one. Painted over, Raleigh fork and too cool.
The second seems a bit over-done to me but is probably pretty close to stock.
Anyone seen these before?
Its so strange but at the same time I'm thinking; Of course, mix the arch, Cantilever and camelback frame styles and what do you get... A Hudd (that would be a great bicycle trivia question)
I was thinking last night that traveling to go find and get one, then to ship it home could be a fun vacation.
Now I have three "International" bikes to find and bring back home.
An Australian Hudd has made the list.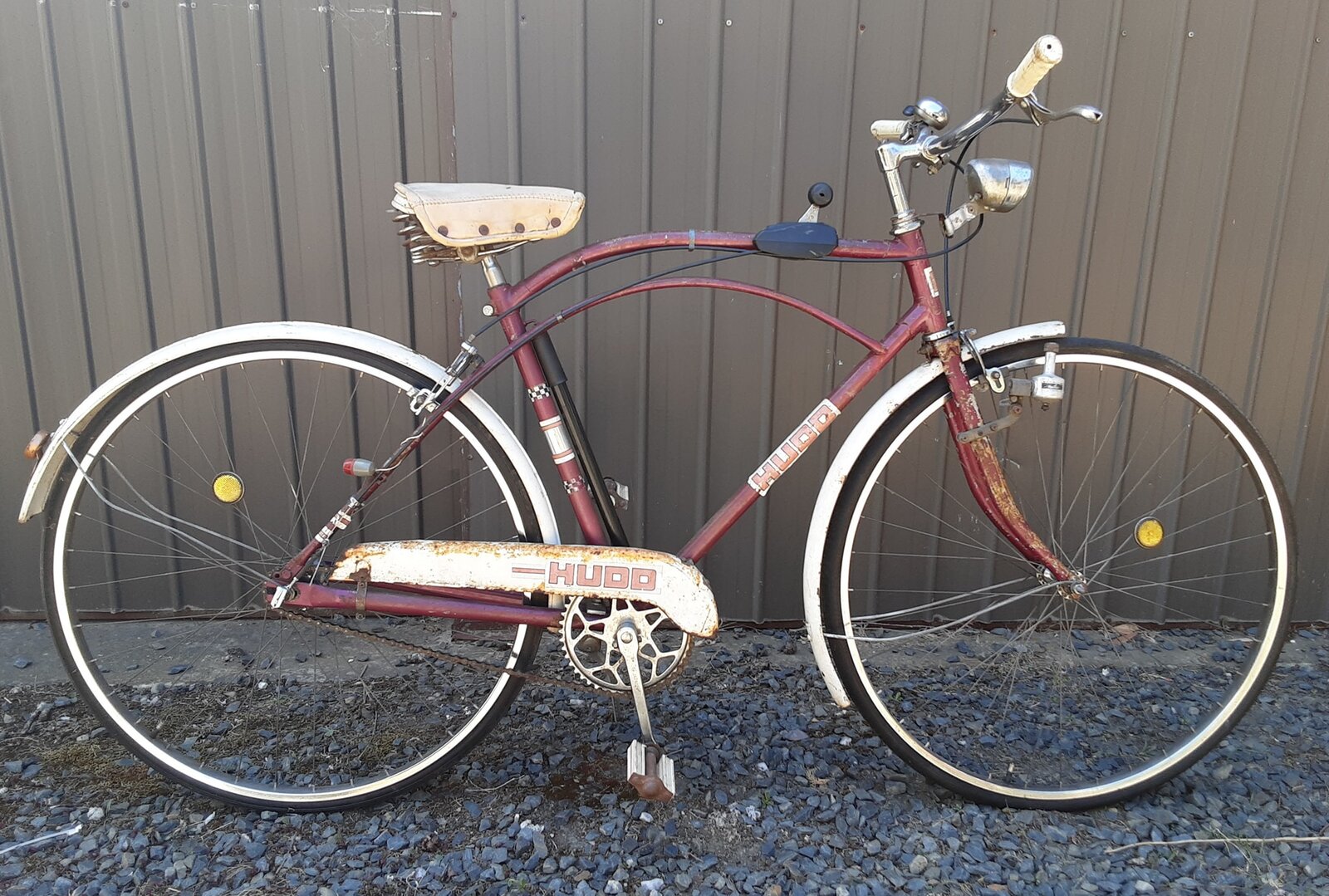 Last edited: