Wore out three sets of tires already!
As with the first parts post, these are all priced WITHOUT shipping. You pay exactly what the post office charges me and I'll pack safely for free. Bundle parts from either post and save. Thanks for looking.
Schwinn rear rack repop tray. Still in the bag and works great. I've seen some cheap repops but this is one of the nice ones. $75
Repop Hawthorne indian head fender ornament $50
Schwinn speedometer. Great shape, no hardware. You can tell everyone you rode your bike 1061 miles already.
Western Flyer speedometer. No hardware, great working shape. $20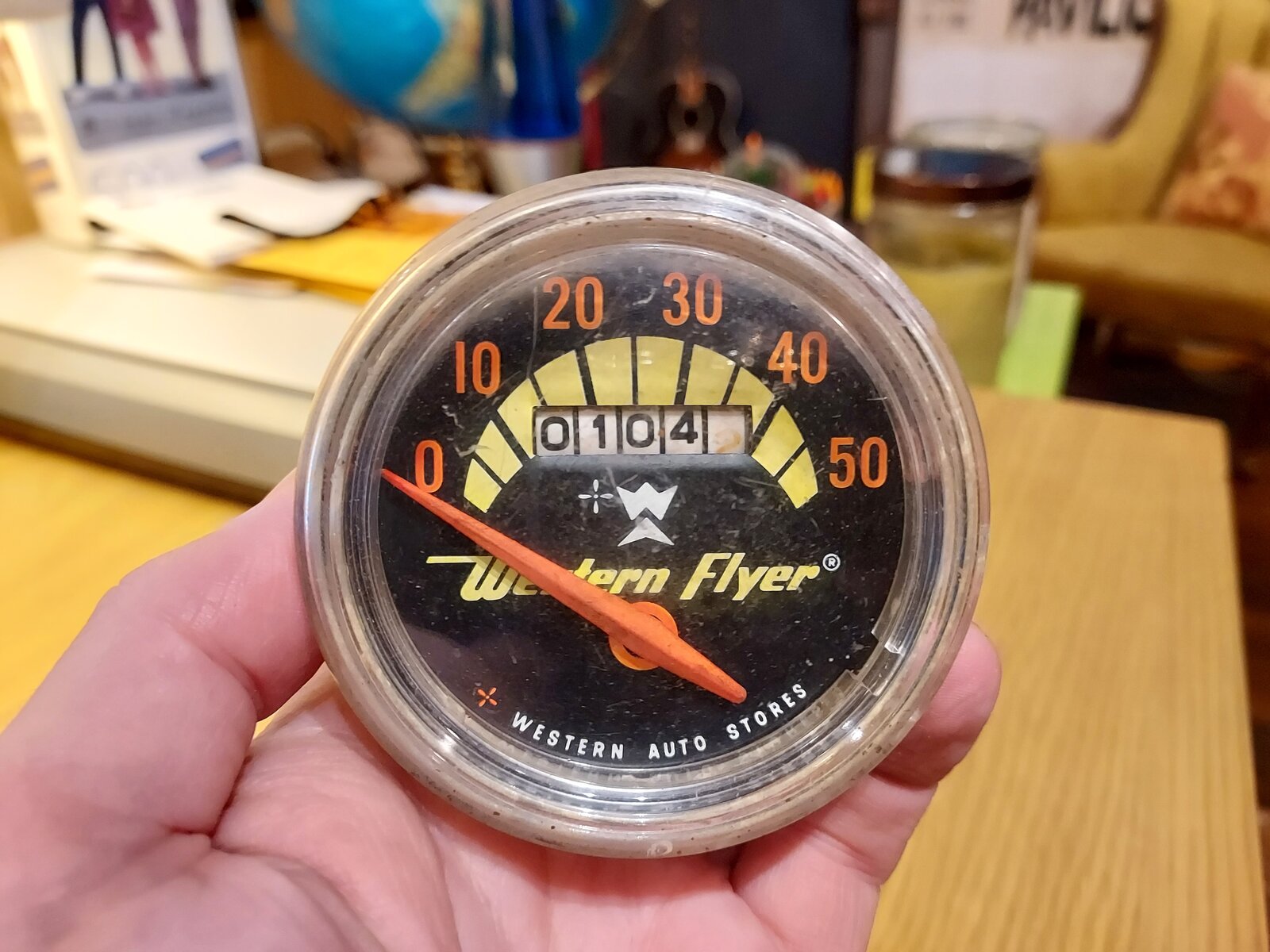 Beautiful JC Higgins speedometer with bracket. Great shape and working condition. $30
* SOLD *
Patina's Snyder art eco gooseneck. I love these things. $30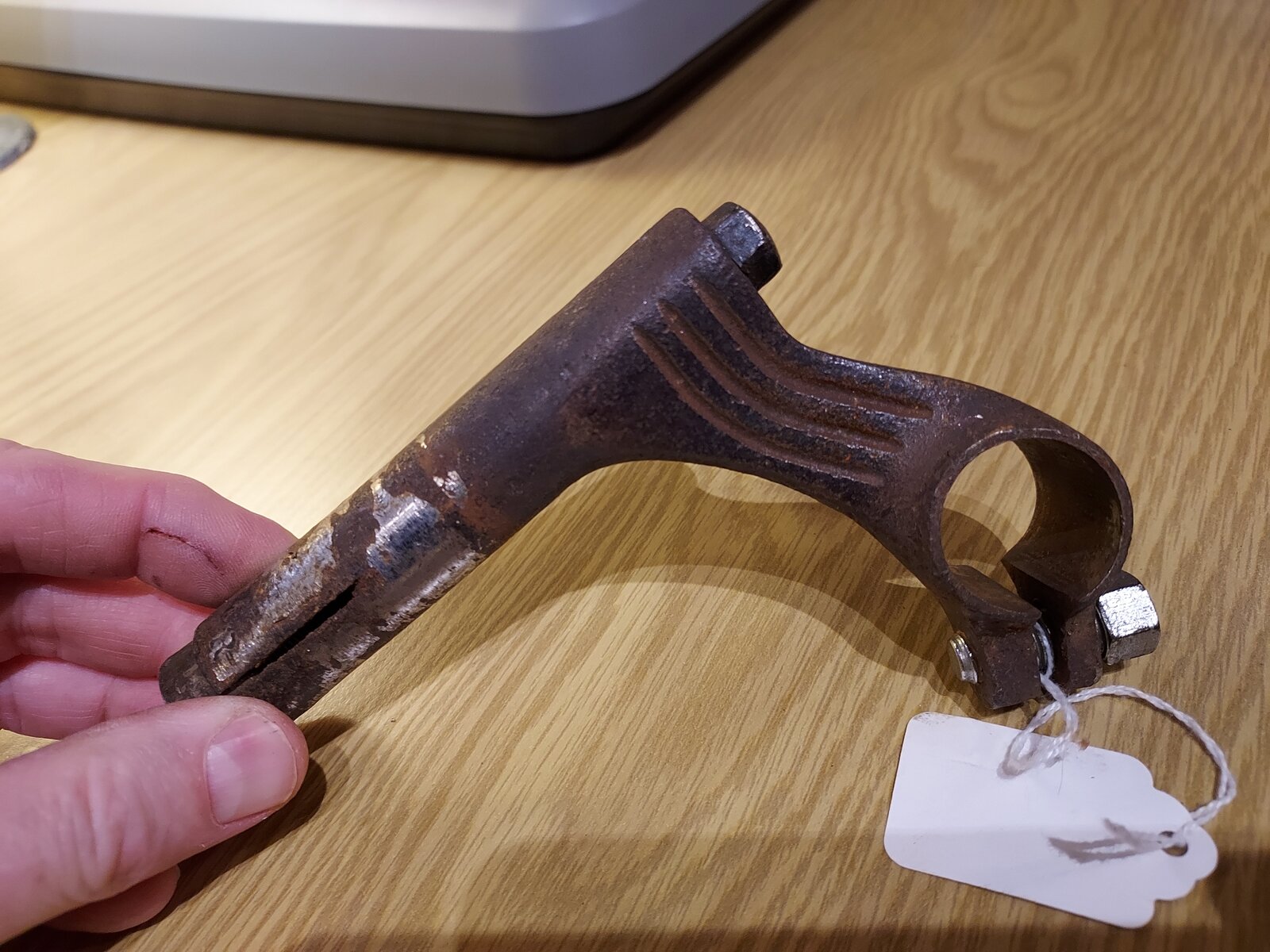 Green glass motorcycle reflector. GREAT shape and original. $25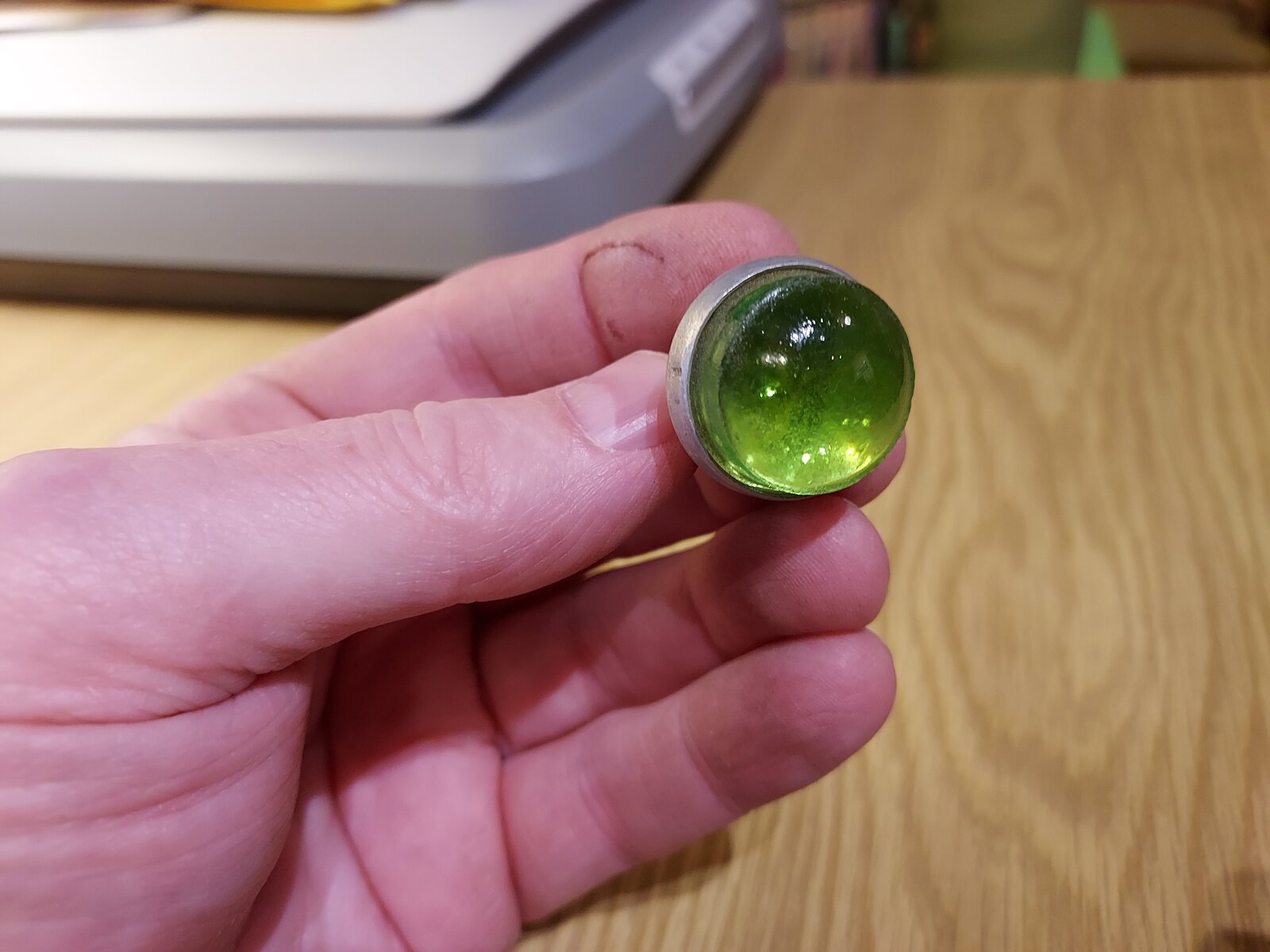 Entire box of 100 Diamond #61 chain links (4 smaller boxes of 25 inside bigger box). Great shape, perfect for display or use. $65 shipped - I have 1 more of these to sell.
* SOLD *
Large glass reflector with a funky back. I've had this beauty attached to a few rides and it always looks great. $75 OBO
Evil Knievel rear light assembly. This is another part I always expected to use on some cool build. It's not happened - maybe it will for you. You can jump some cool ramps with this one. $30
Here's an amazing tank I meant to add into my tanks for sale post. It's a gorgeous Ross with unreal graphics - some of the coolest I've ever seen. I've used this as a shelf-sitter for too long. It belongs on your bike. I have the chainguard too if you should maybe need that. But this is for just the tank. $100 and probably firm on the price on this one.
***
Last edited: