Wore out three sets of tires already!
I have a bunch of bike parts I pulled out and priced for a bike show...then I couldn't attend. So here's your chance to get some cool stuff for your ride. All these prices are WITHOUT SHIPPING. I'll charge you exact shipping cost and pack them well. Bundle parts and save. Enjoy!
Let's start off with some grips. This first pair is a nice set of original Esso tiger head grips. I hoarded these my entire life but now have 5 bikes sporting them. So I'll let this one pair go. $80 plus shipping to have the coolest grips ever made on your ride.
* ALL HORSEY PARTS SOLD *
Okay, maybe the tigers aren't the coolest grips ever because it's probably these. Mustang grips for the 1950's Roy Rogers bike. I honestly don't think I've ever seen another pair of these for sale. And, NOOOOOO, the coloring is not a mess-up - these are molded with the dark/light plastic. I hate selling these but it's time. I planned on making a western-themed bike at some point but I've had these long enough without following through. The "I don't really want to sell these grips" price is $175. If you add an extra $20 I'll throw in the metal horse keister (for the rear fender) and the boot ornament (for the front fender). I planned on using those for my project.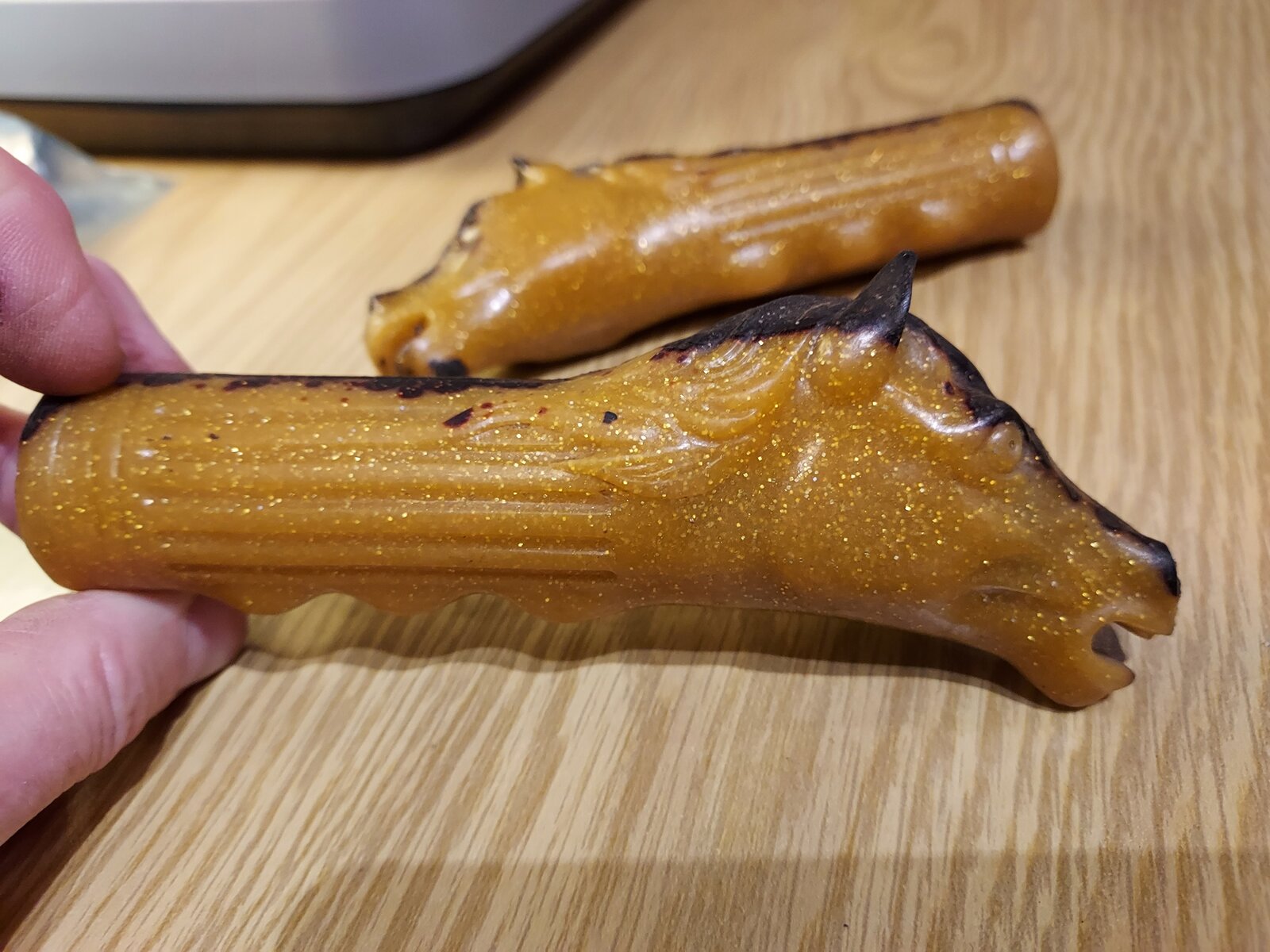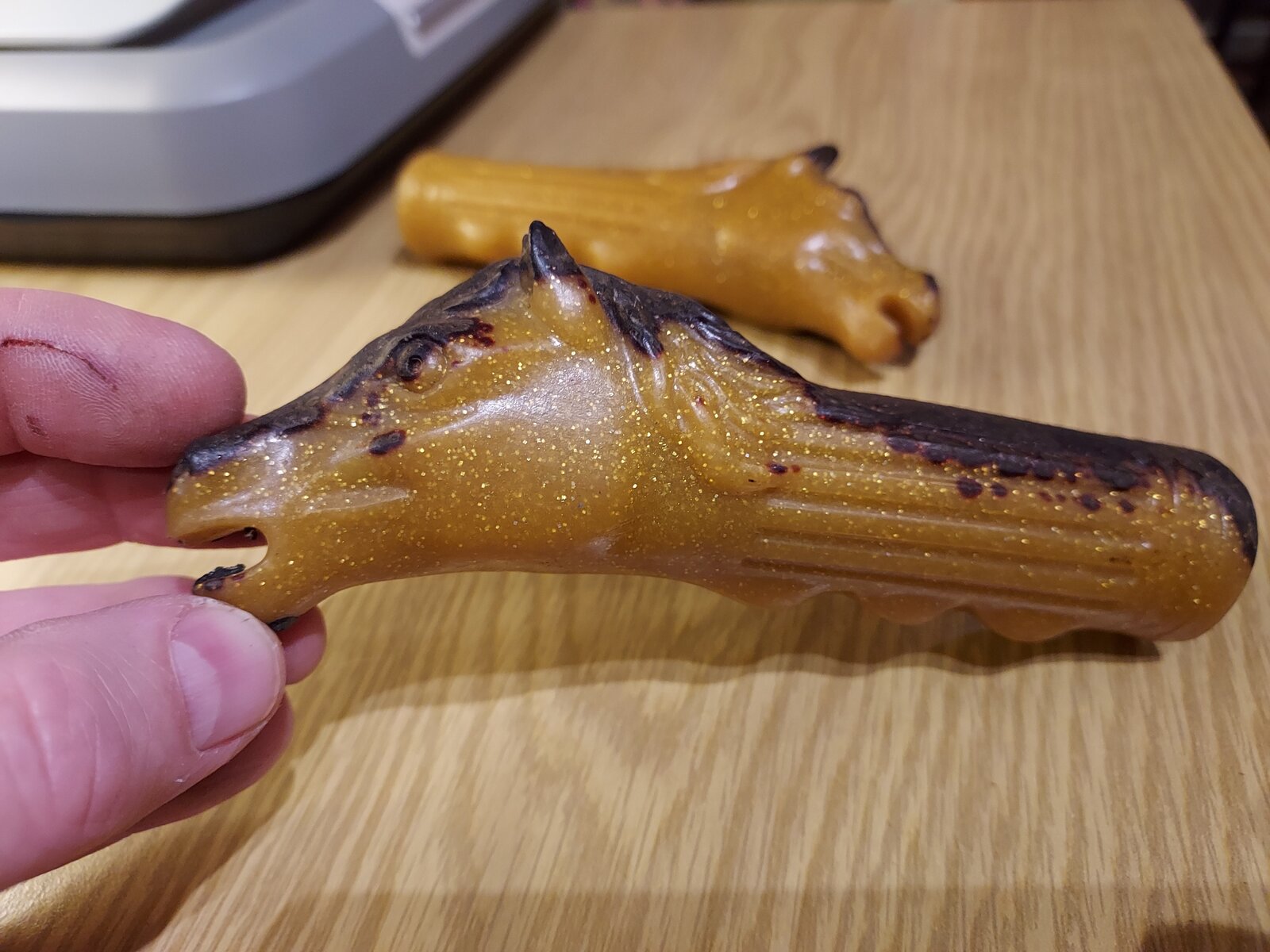 Violet Huffy Grips. Nice solid condition - $50
Red Huffy Grips. Gorgeous condition - $50
3 Speed tall handle shifter with cable. $75
Rollfast speedometer with all hardware. Works great. $80 plus shipping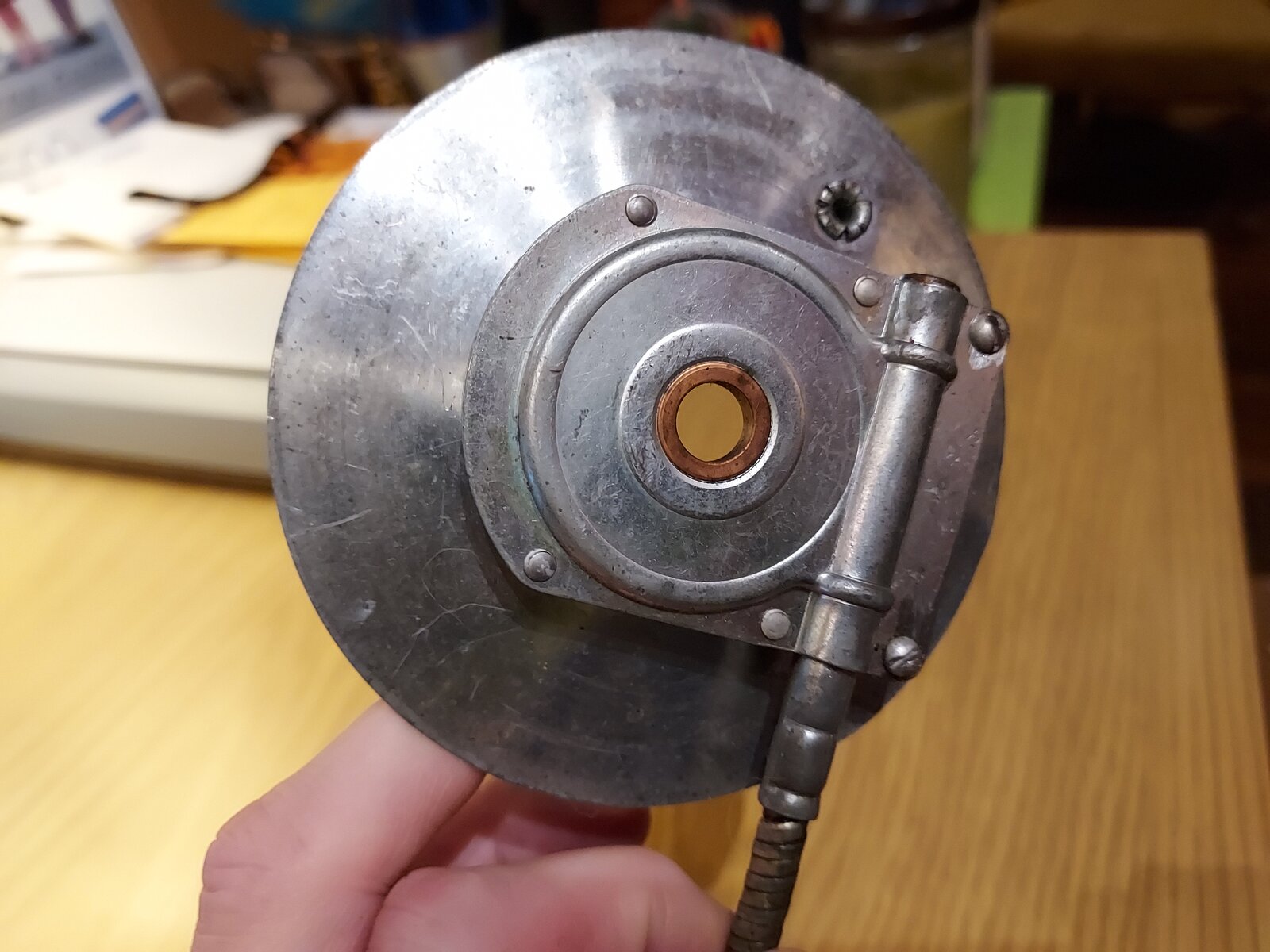 Short 3-speed shifter, no cables. $40 OBO
Gator skin muscle bike banana seat. SUPER cool! $80 OBO plus shipping.
Painted Schwinn front light. Solid but has the issues you can see from the pics. Would look great on a patina'd ride. $25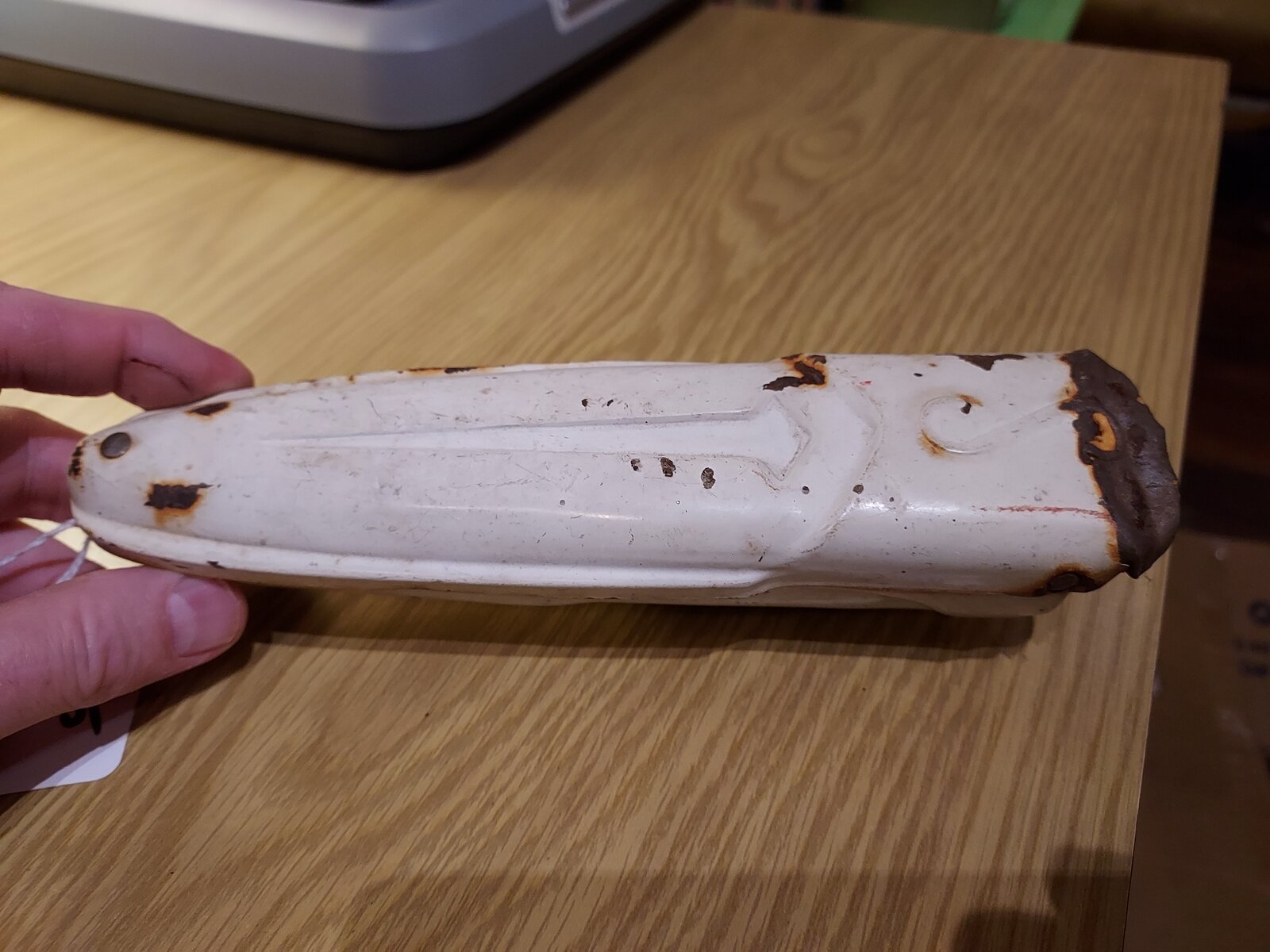 Chrome Schwinn fender light. Very nice. $50 OBO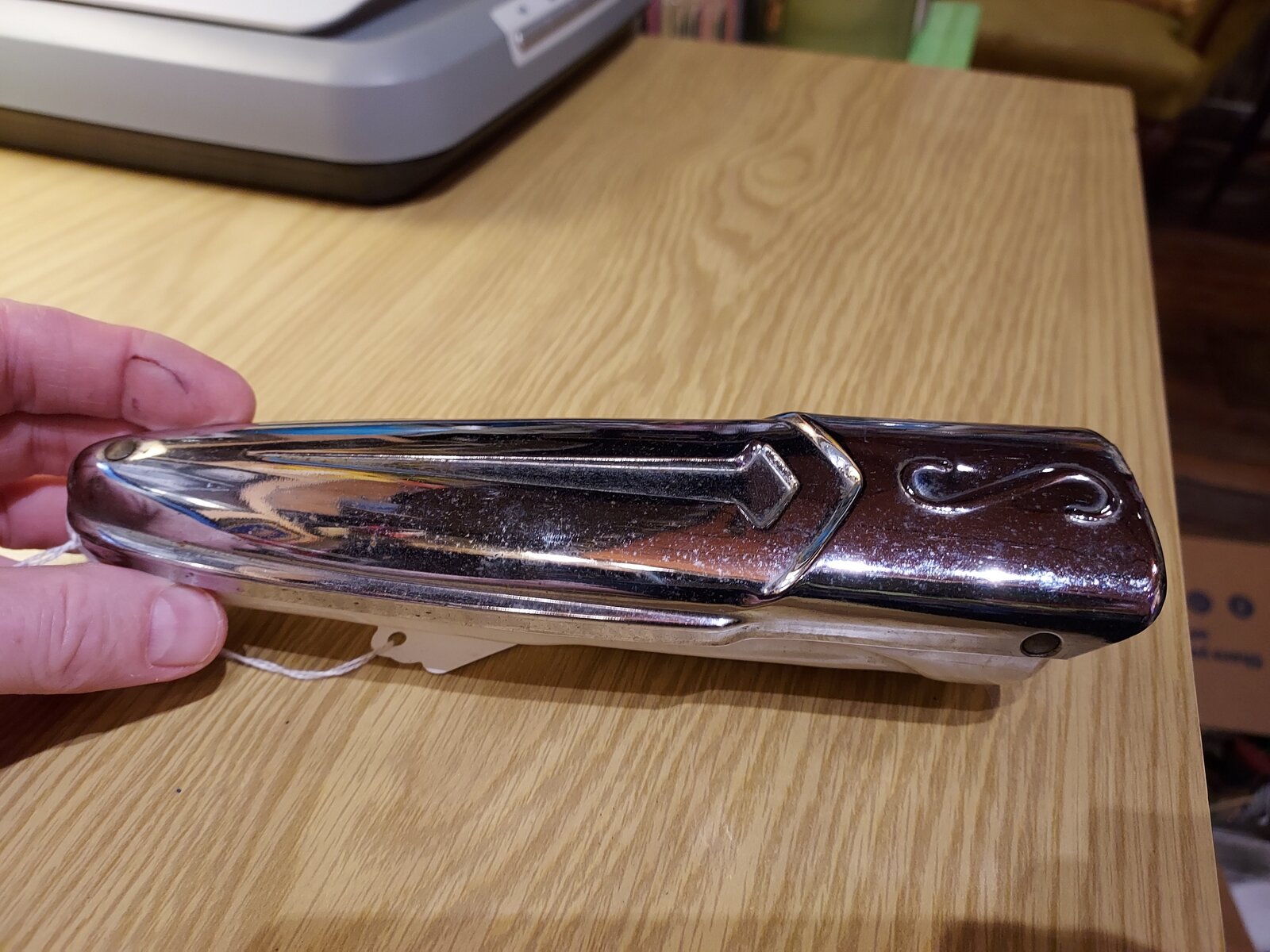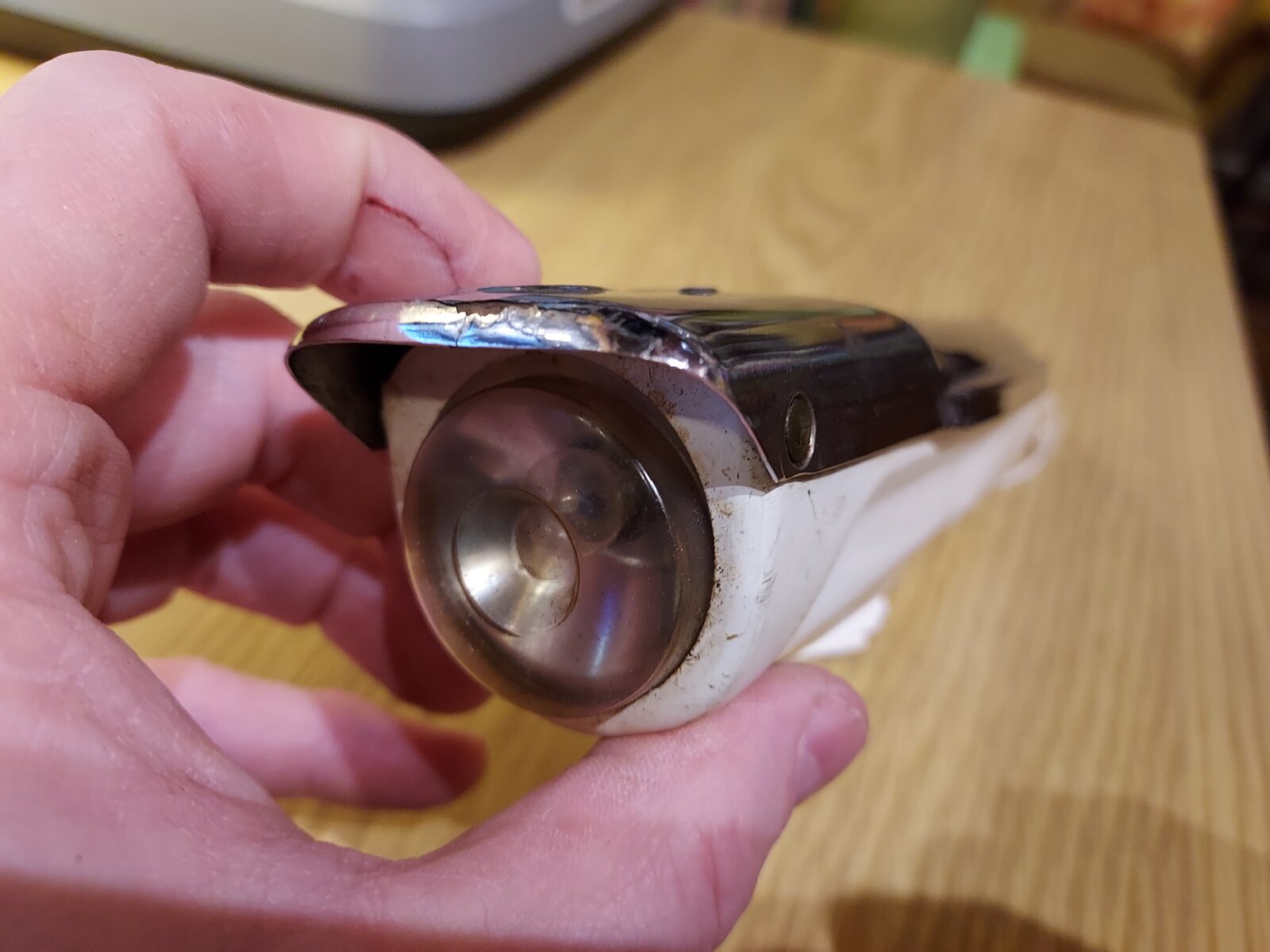 Shelby fender light cover, no innards. Includes very nice lens. $60 OBO
Last edited: