Riding a '38 Autocycle Deluxe
"The Butler" Model 1896. An outstanding survivor with completely original equipment with the exception of the tires. The 1896 seems to be the last year Butler Wheel Works, Chicago was in business. It is unknown if the Butler badged bikes produced a year or two earlier (Adams Company) were connected but it is hard to believe they were not. This bicycle is in very good condition; typical wear, scuffs, minor paint losses, rust, as expected. The worst issues are the delaminated rim joints (wheels are stable and straight in spite of this) and some cork losses to the one grip. The unbranded saddle is outstanding (possibly a Hunt), as are the pedals, chain ring and cranks. The manufacturer considered every treatment down to the fancy knurled mounting peg, dome capped grips, tin joined spokes, extraordinary hubs (read the period literature about these) etc. The fork design is an outstanding example of late 19th bicycle design. In person this wheel is stunning and presents beautifully!
Please PM any questions and if you wish to purchase. All payment methods accepted (3% service fee for credit cards); payment plans considered.
This bicycle is ready to be proudly displayed in any museum.
All I have done to this bicycle is given it a very light cleaning. No effort was made to chemically lift any rust; if someone was inclined a more aggressive detailing could yield beautiful results.
Please see the below period literature about the bicycle; on that post there is also a link to my initial thread on this proud beauty.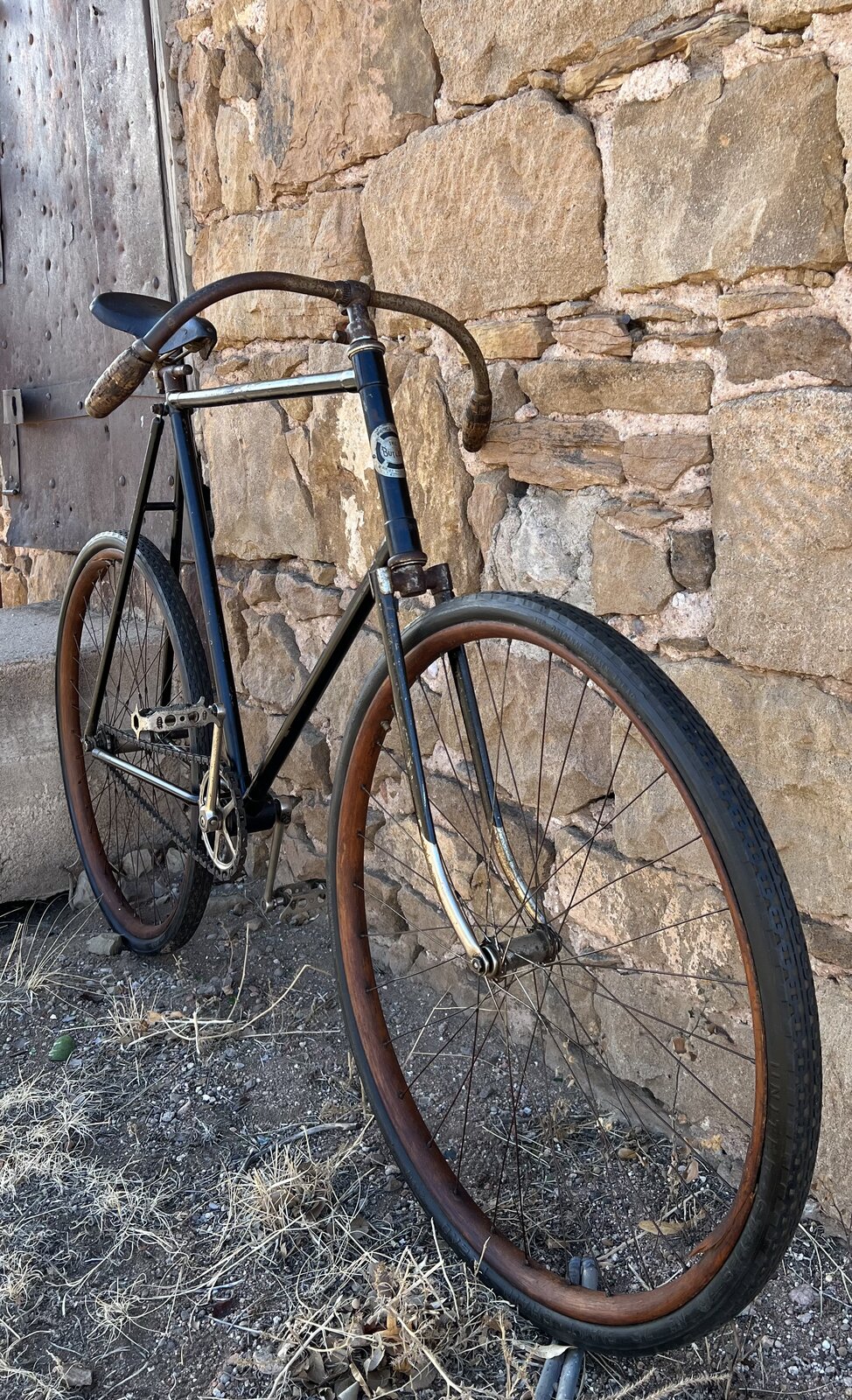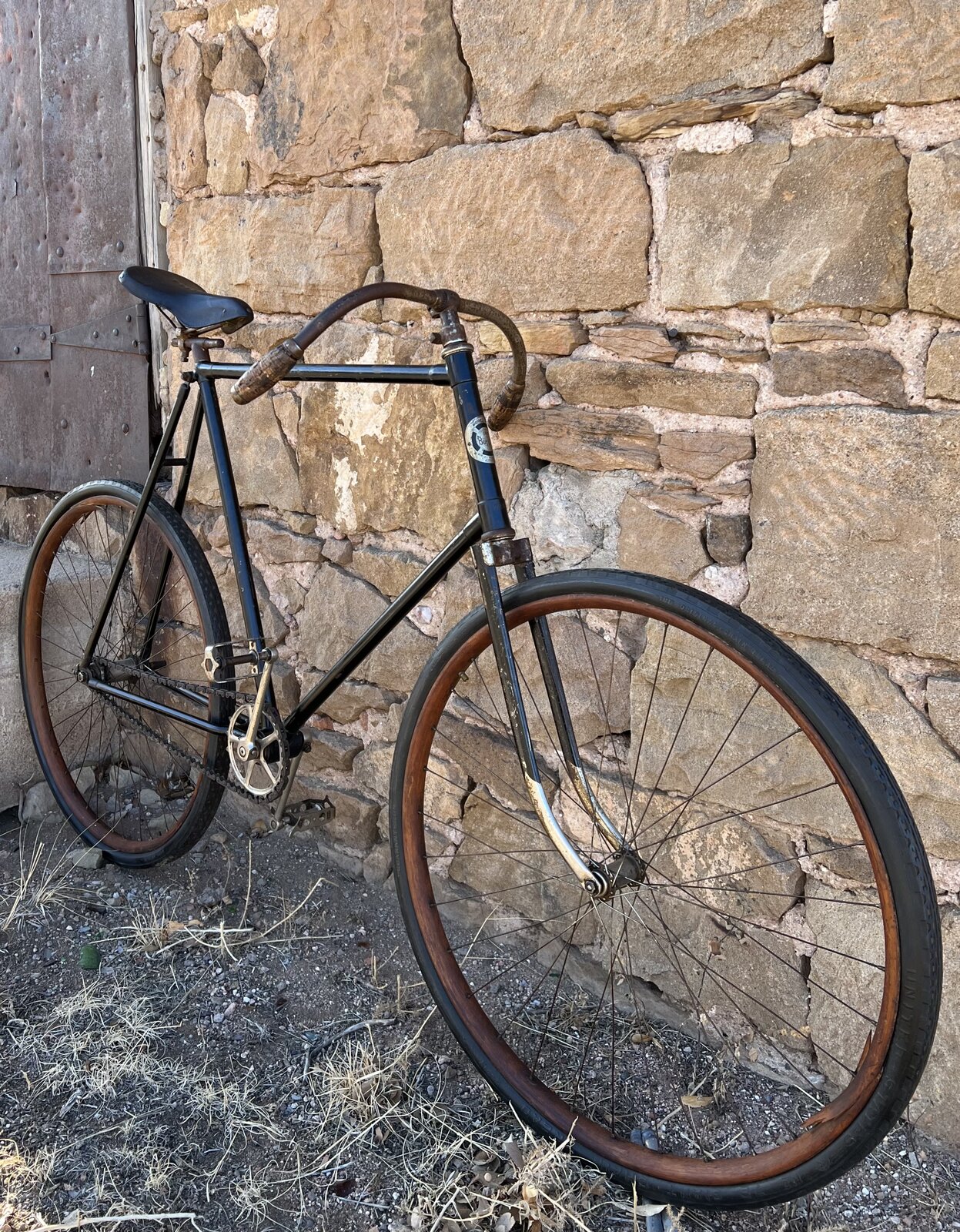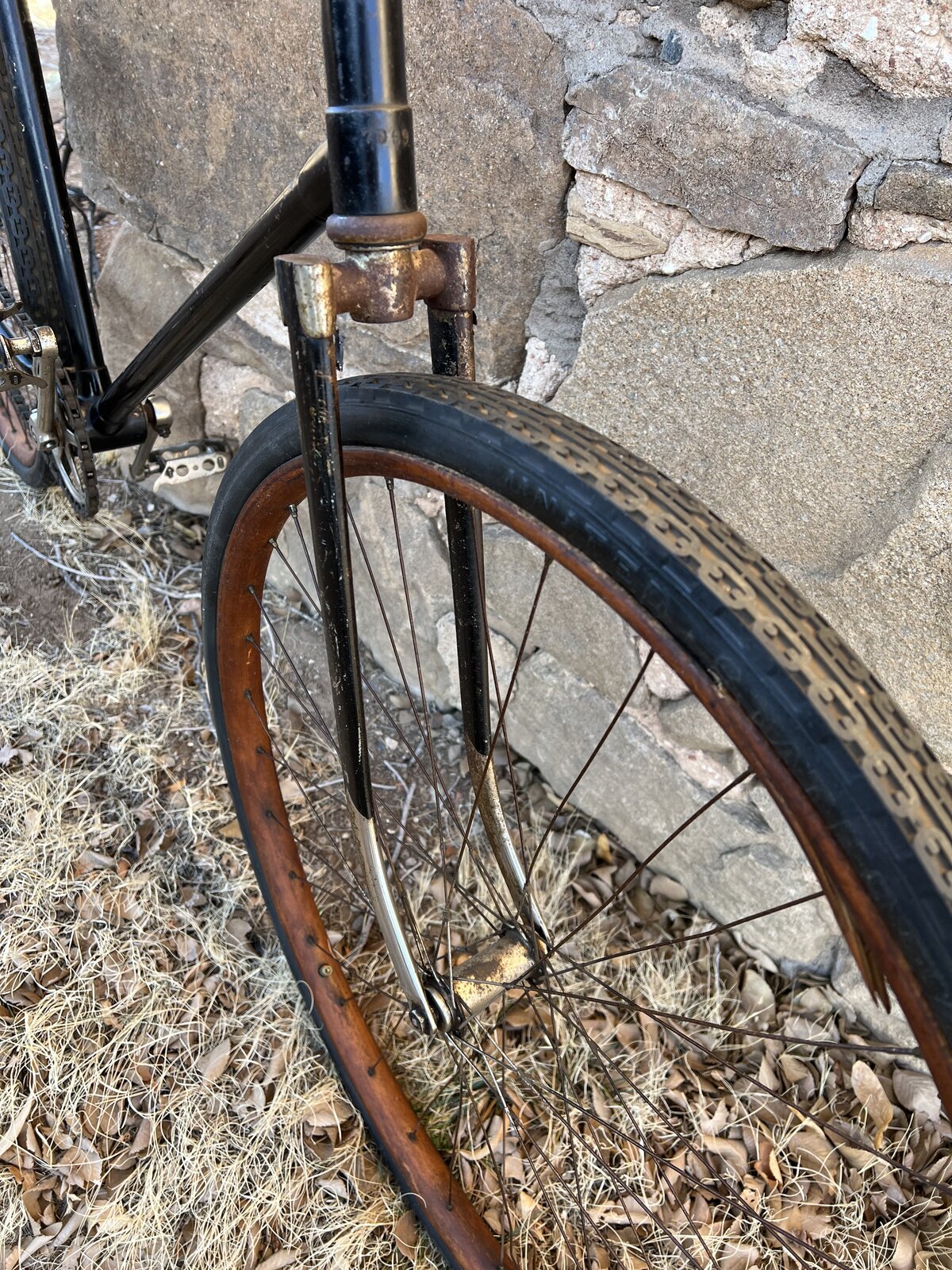 Last edited: