Wore out three sets of tires already!
I didn't see a thread on just Continentals except one asking what he should do with all the Conti's he has....
Post em one at a time here maybe?......
I finally found a good candidate Continental for myself. This one has been seen here parted out in the "parts for sale" section. I already have a lot of Continental parts from here and there and I don't want to take a good condition one off the collectors market to ride around and mess up, so when I could get this one as just a frame and fork, I got it. It is in such a condition that it won't be a complete restoration candidate so it fits right in with me mixing parts.
Interesting to me is the "cornflower" color used as base for this electric blue. It shows through all over and is pretty cool.
This will be my Hot Rod Lincoln... Continental. Too late for the "drive me to drinking" part though.
I've also been holding back a set of coveted pedals. Saving them just for the early Chro-Mo frame with three piece crank bike I might one day get. I never had an early 3pc crank Schwinn before and I imagined they used 9/16" pedal axles.
HONK.
I was fairly disappointed to find 1/2" threads on those arms. Now what will I do?
I dug out a set of adapters to see if they would work, and they do, but it makes it look like a duck waddling or maybe an orthopedic bicycle... either way I guess I'll put on a pair of Atom 440's for now.
This one is Serial #K4776
Original Frame, Chro-Mo fork, Headset, Kickstand, headbadge, BB, Sprocket/arms and seat post clamp. The rest is from my piles of stuff. I've got a pair of the Big comfort grips somewhere and when I find them they will be home here.
The white walls are a plus with no fenders and its holding down a 2 speed Coaster brake Rear hub but when I find an old set of concave Weinmanns, I'm going to put a S3C rear hub on it and see if I can get a quadrant shifter to work with it.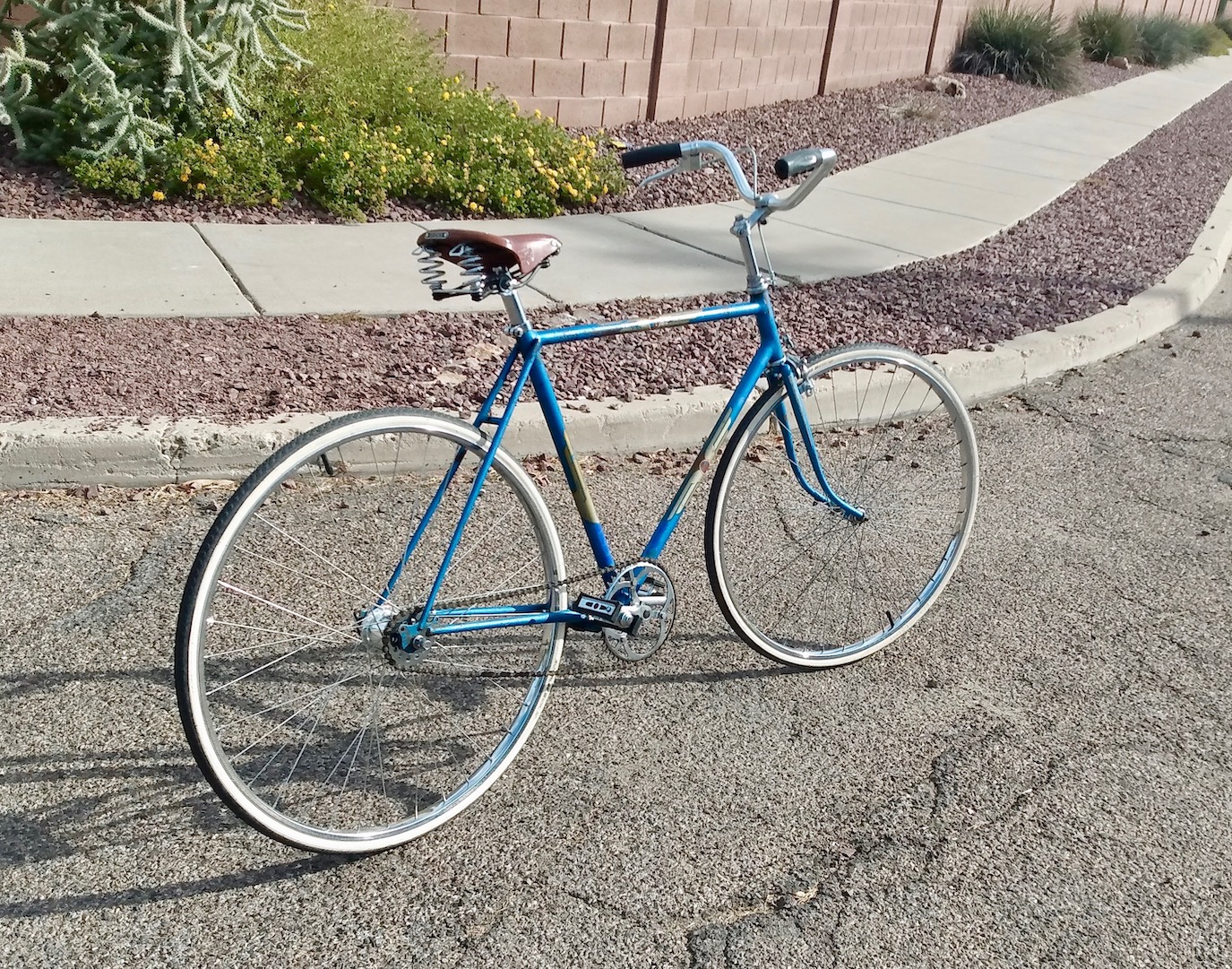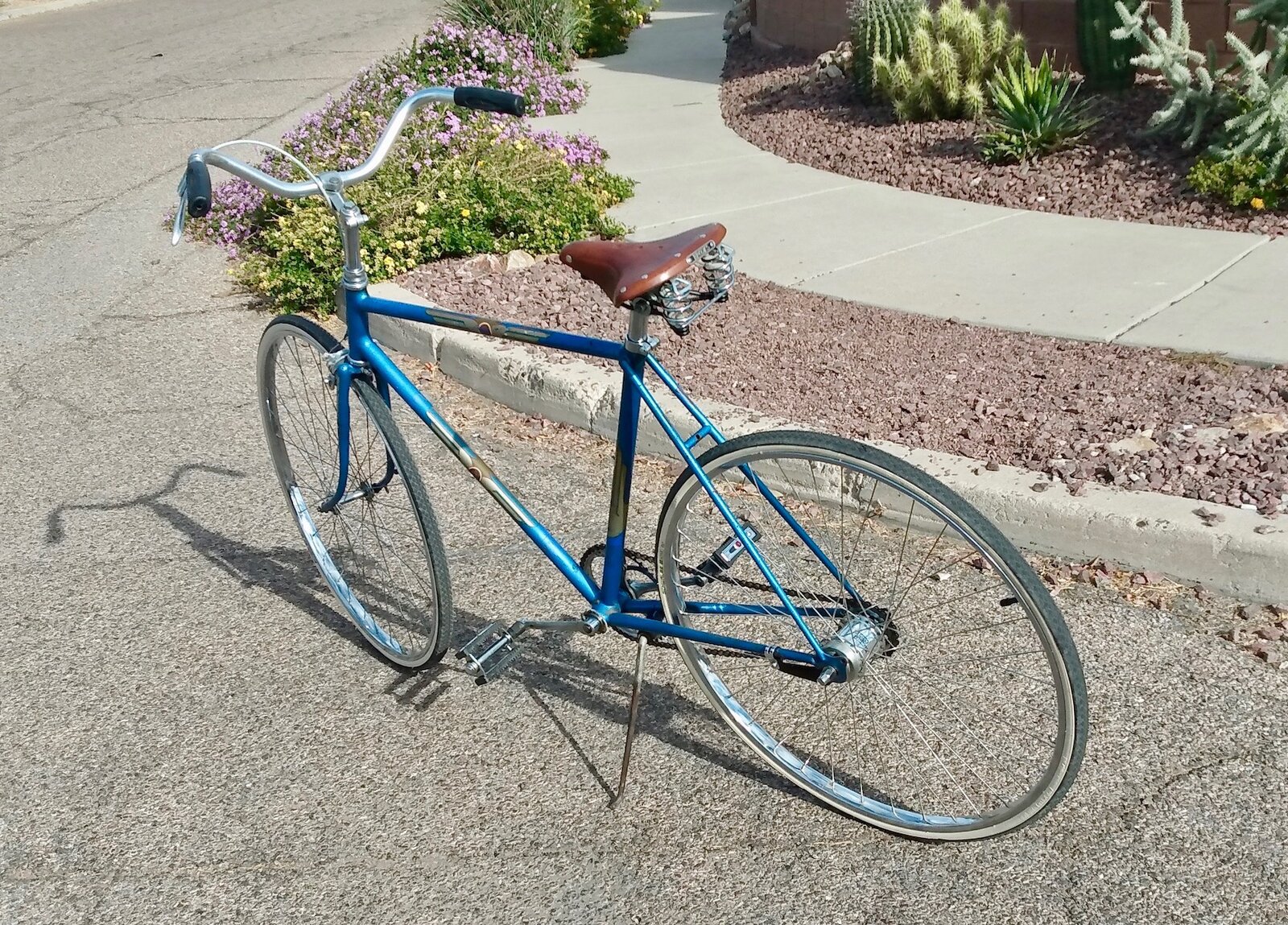 Last edited: