This is more of a question than an answer.
And I suppose it is really more about bicycle marketing since I am wondering
not about when bicycles became real motorcycles, but when bicycles became fake motorcycles.
Krautwaggen's suggestion that the truss rods on his mystery fork were an afterthought got me thinking. The rods on his fork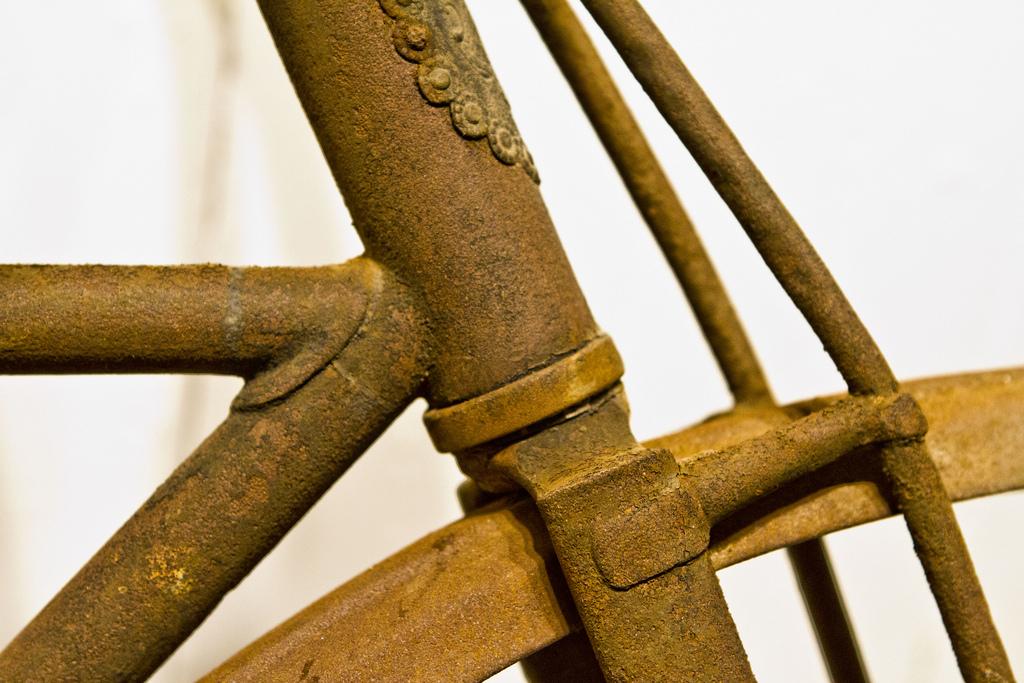 and those on my Michigan City Excelsior fork are nearly identical, but the forks, specifically their crowns, are not.
Its seems likely to me that these rod setups were designed to be added to plain forks that builders had on hand so that they could get in line with emerging motorbike fad without a lot of investment. It also seems that motobike frames started appearing first without truss rods and the rods and tanks were added later as the trend became undeniable.
So my questions are:

which was the first Motobike?
which was the first tank?
which were the first truss rods?
The second 2 are relatively straightforward,
but the first question depends upon how you define motobike.
How about two top bars and some kind of marketing reference to imitating motorcycles.
With that preamble out of the way,
I believe Pope had motobikes as early as 1913, but in the ad I saw they did not have truss rods.
sorry, no image
Iver Johnson has a motobike frame in 1914 without truss rods.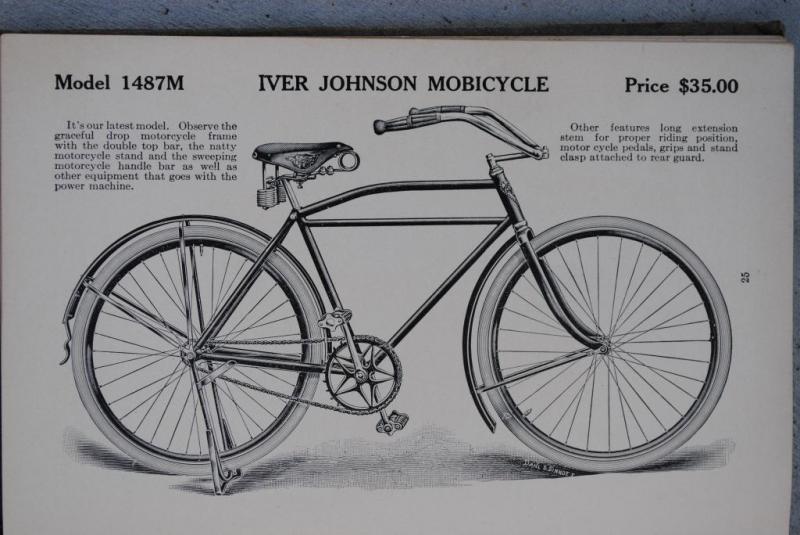 (It has been observed that IJ was conservative in their approach to design, and I have always felt the truss rods they eventually adopted were kind of noncommittal and decorative in the way that they merely look like they are touching the fork.)
By October of 1914, Excelsior has a motobike with a tank and truss rods.
By 1915, Monkey Wards also has a motobike with truss rods and a tank.