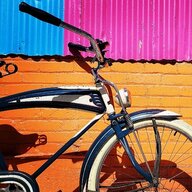 Wore out three sets of tires already!
Jan 6, 2017
500
3,517
26
Pittsburgh
Visiting family for the holidays means going back to my bicycle roots. The houses and workspaces always change. But the people and love of toys always remain.
Growing up bicycles were a part of life. Our family friend, Jim Barnard and my mother collected bikes and eventually Jimmy started Mostly Musclebikes. A small museum and a website dedicated to Raleigh Choppers and lighter weight Schwinn stingrays.
I spent my weekends on garage shop floors with the family tinkering, at swap meets watching bikes, riding late into the night as a kid barhopping on bikes with them, digging deep in barns for candy colored rusty gold, and even one year going with them to England because they had found the oldest dated Raleigh chopper and were being given an award. My first bike was my beloved blue girls Raleigh Chopper.
Bikes turned into motorcycles, then into cars. The collection of a couple hundred waned and ended up in other collections around the country.
A handful of years ago the bicycles came back around into the family. I remember having found my '57 Luxury Liner from Sam in Baltimore. Jimmy wanted it but I couldn't part with it. So I always joke that he's been trying to fill the hole of that bike I won't sell him. Five bikes turned to ten. Then to twenty... And now the number is a mystery.
Jimmy has built a beautiful house that deserves a thread here of his own. But I'd like to share with you his work shop in the basement, filled with toys, machines, and photos that I was surrounded with as a child.
Please enjoy. Happy holidays.
This is large marge, who drove me to prom as a kid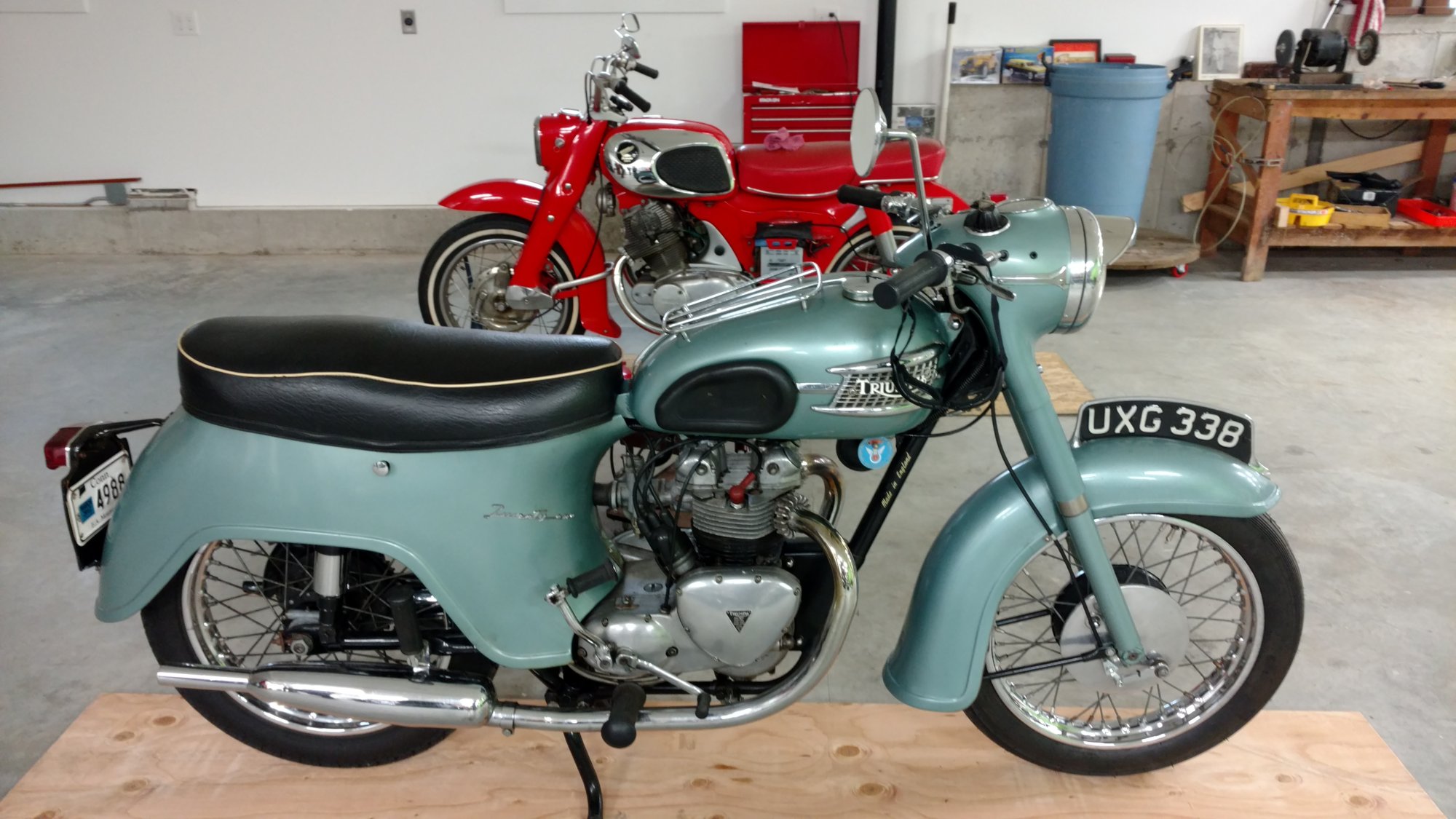 My mom's motorcycle
A spaceliner signed by the Star trek cast
Last edited: