Jul 6, 2016
2,713
50
Santa Fe, New Mexico
Very rare John R. Keim original men's Sunburst pedals, very good condition, patina surface, some plating remains. No metal losses or breaks, I haven't tried to clean these in anyway; as found. in my opinion one of the top rat trap pedal designs made. Likely not many of these survived as the heavily cut-out design would seem to make them more fragile than other pedals.
$750 shipped from Santa Fe. Please PM to purchase. Kindly, Brant
Thanks to Jesse McCauley
@Jesse McCauley
for the identification and literature below.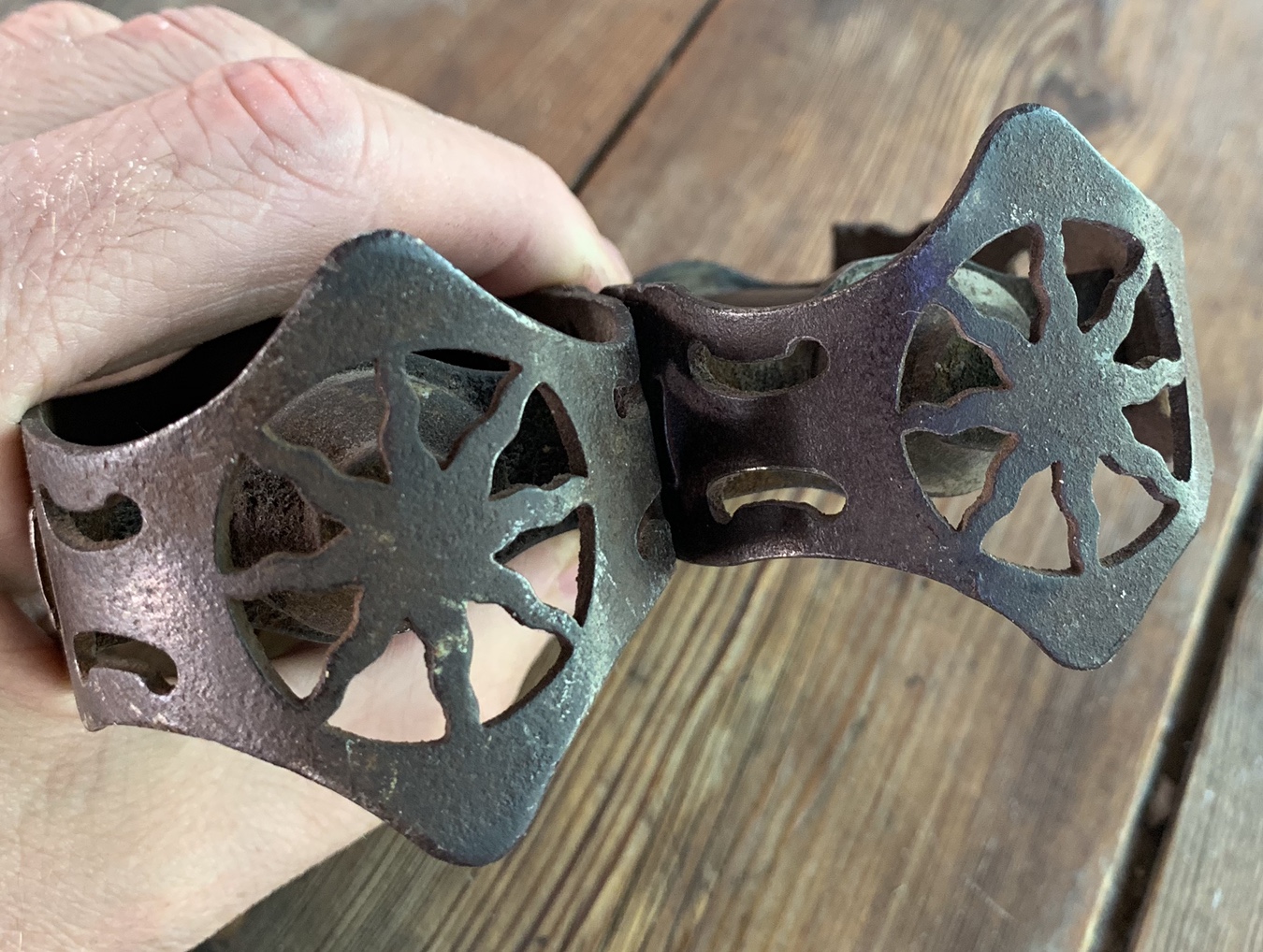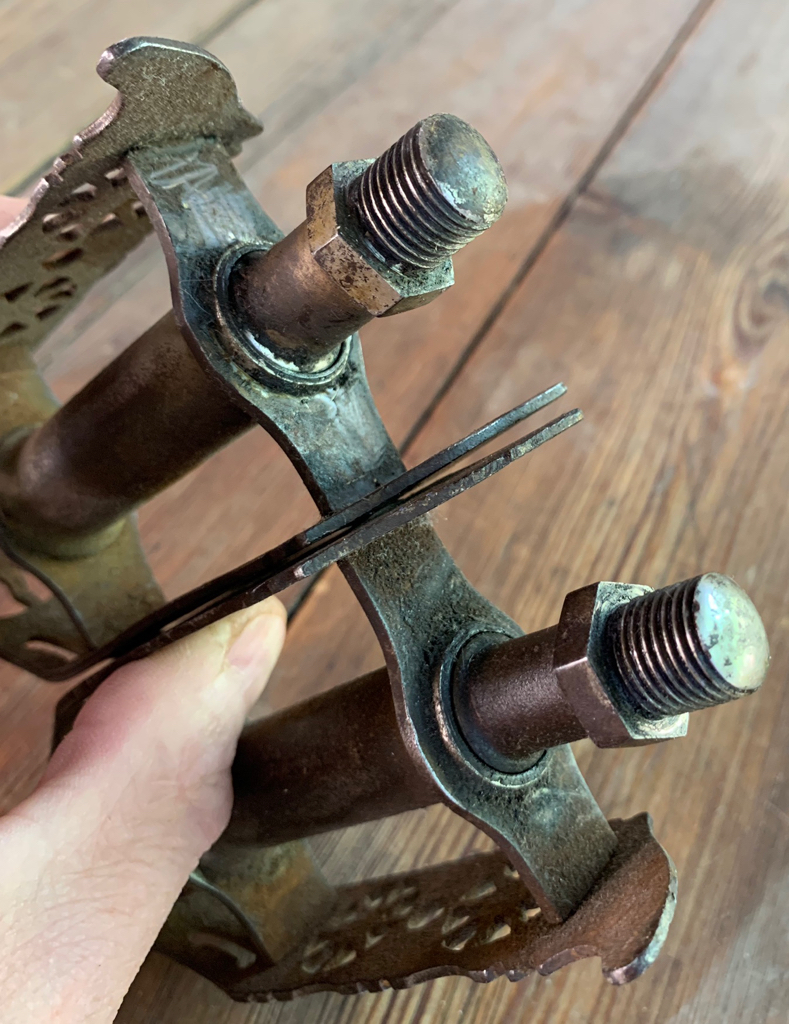 Sent from my iPhone using Tapatalk
Last edited: