Finally riding a big boys bike
Aug 2, 2019
379
48
Southern California
As my Hiawatha project comes close to a final assembly, I thought it time to ready the next one. I've had this one for a few years now, and when I saw the chrome truss fork for it, I knew I had to get back to this one. I've a set of chrome drop centers on the way, and a set of deluxe fenders that will need to be paint matched. A nice chrome Wald #3 stem, and some decent old Torrington bars are ready to add.
Worst part will be finding the correct large chain guard for her. But this should be a fun project.
Here are a couple pics of what I have assembled as of now. And I'll add more when I get to it.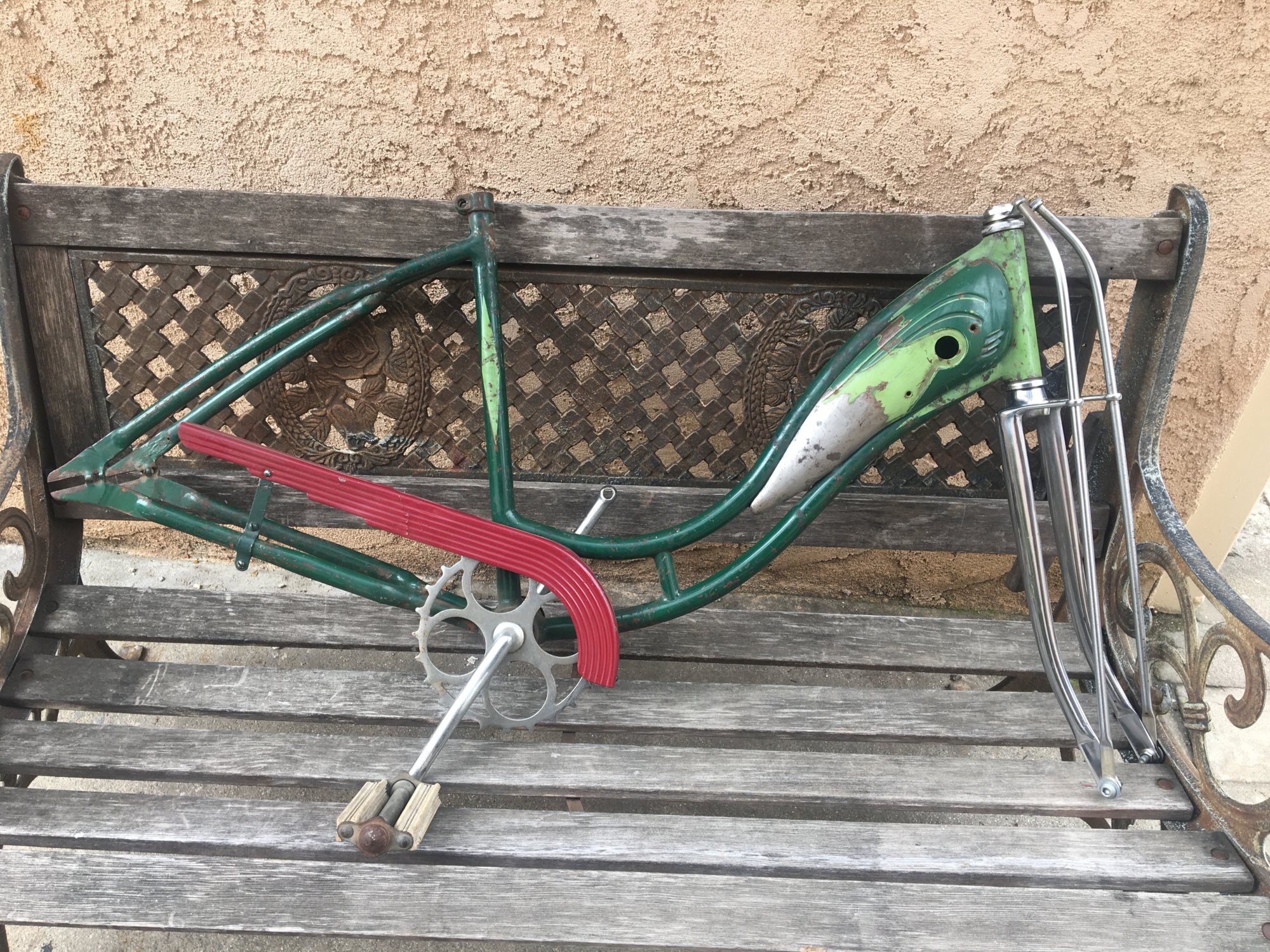 Last edited: