Wore out three sets of tires already!
I'll start by saying that this thread was a long time coming and I have a lot of pictures to add so it will take a few posts to fit it all in.
In the summer of 2020 I found an old Humber Sports for sale on the local CL. After reading about the bike in the thread linked below I had really taken a shine to the way these bikes looked, loved the fork. I picked up the CL bike and it had the larger 23" frame and was in pretty rough shape. I thought if I picked up the antique shop bike I might be able to have enough good parts to make the 23" pretty nice so I made it a mission to get that bike. The antique shop bike has a 21" frame so it's not my preferred size so not too important to keep it nice. Turns out that both bikes were in pretty bad shape but the 21" was actually a little worse.
The owner of the UP antique shop was opening a second store in Houghton Lake MI, only a couple hours away from me, and agreed to bring the bike there if I wanted it. I agreed and so I was committed to the purchase sight unseen and ended up paying too much but what the heck. I loved it.
I didn't get any more before shots of the 21" antique shop bike so you have to just view the ones in the thread. The 23" before shots will be below along with the progression of each bike.
Here's the link to the og post on the 21"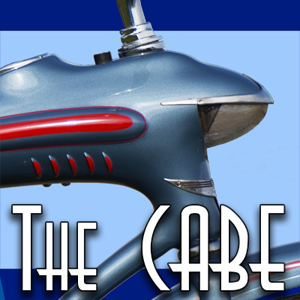 I came across this English bicycle at an antique shop. Humber Sports bike with interesting tubular duplex front fork. Dyno generator front hub and Sturmey Archer 3-speed rear hub. Anyone know what years it was produced? I'm guessing 1950's but I suspect someone else here is more knowledgeable...

thecabe.com
And now for some before pictures of the 23".