Dec 27, 2015
1,647
59
Sanger, TX
I also have most of these photos in the antique bike section, but all of the new ones will go here.
Anyway, I got this bike in October of 2018, mainly because I thought it was cool and I wanted it. I had no idea what it was when I made the deal to get it.
I found out the day I got it, that it is an old Westfield. Then I found out through Mr. Columbia that it is a 1929 Westfield GJ-1. Upon discovering that it was a 1929, I decided to keep it, as that is the year my Mom was born, and I was just really stoked to have a 1929.
Anyway, the guy I got it from had picked it up at an estate auction. At that time, it had the 28" wooden wheels still, however from what he told me they were rotted and he had them replaced with 700 rims, the Morrow was laced into the rear, and it has some generic modern front hub. Unfortunately, when they laced the Morrow into the new wheel, they removed parts, as well as the fact that the hub needed rebuilding badly, they work better with bearings in them.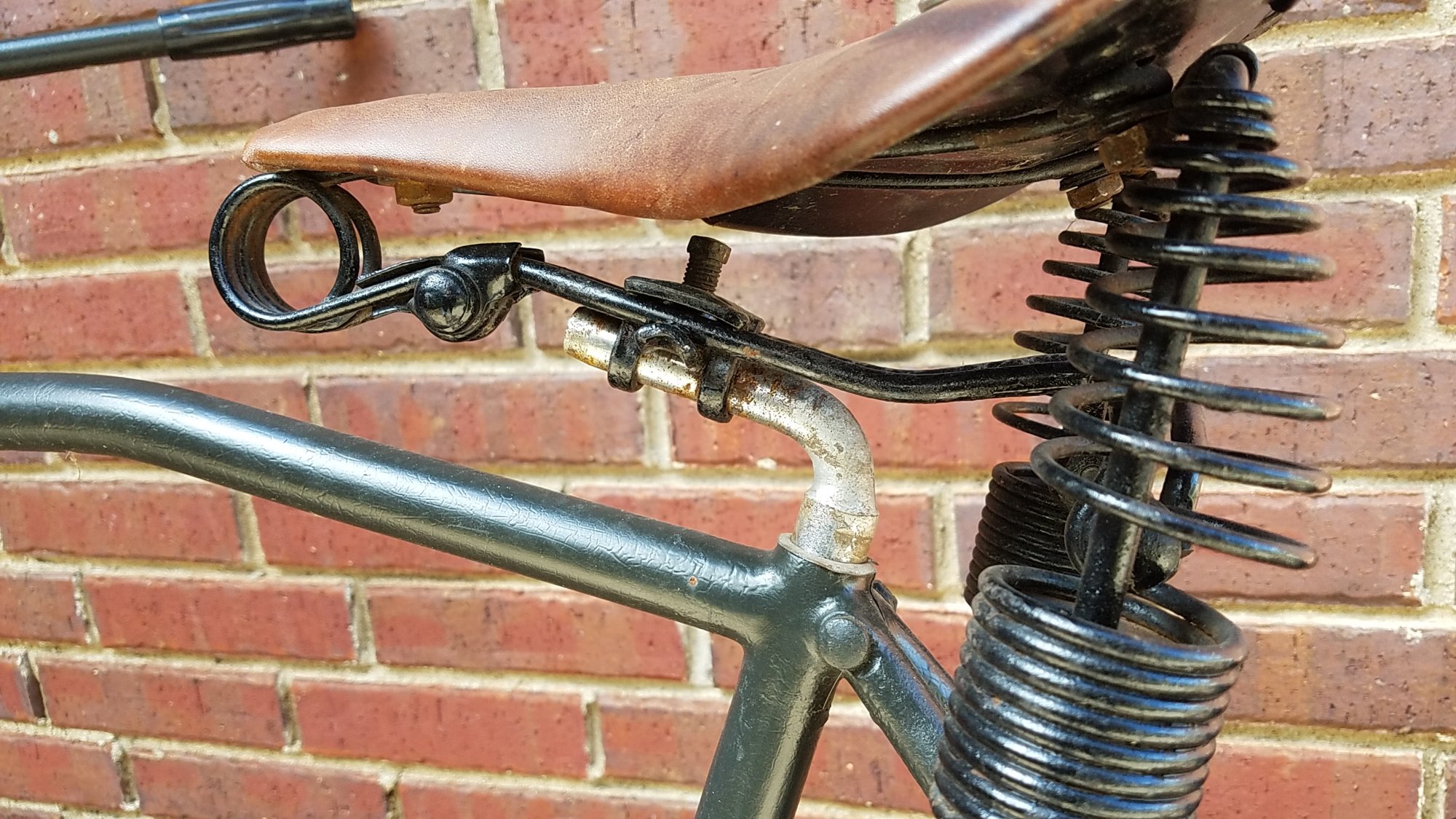 Over the years, someone had decided to put about 7 coats of black paint on it, I originally thought I would just have it repainted, then I tried a bit of paint removal. Finally I just went for it and you can see how it looks now.
I can't remove any more of the black, without the original paint coming with it, so this is as good as it will get. I have 6 coats of carnauba wax on it, I hope that will protect the bare metal as well as giving it a bit of a luster.
First photos are of how it was when I got it.